Actually I have a rooting interest tonight. Aunty Mame and her late husband who, though we are not blood related, was kind of my mentor and model as an author, met each other in Ann Arbor, haven of hippies.
It's kind of a painful memory actually, my ex-uncle (oh, they got divorced though he lived with her at the end) and I were estranged because he thought Obama was great and I… don't.
While he lived with my Aunt he took over the same room I had used during one of my frequent exiles from Stars Hollow. For my first few visits after his death I refused to sleep there.
Ghosts, I said.
People misunderstood that. It wasn't his ghost I was talking about, it was mine.
I left that room 30 years before on a 30 day project. I never came back.
My life would be, what?, entirely different today? Perhaps, just as screwed up as it is more likely. Here's a picture-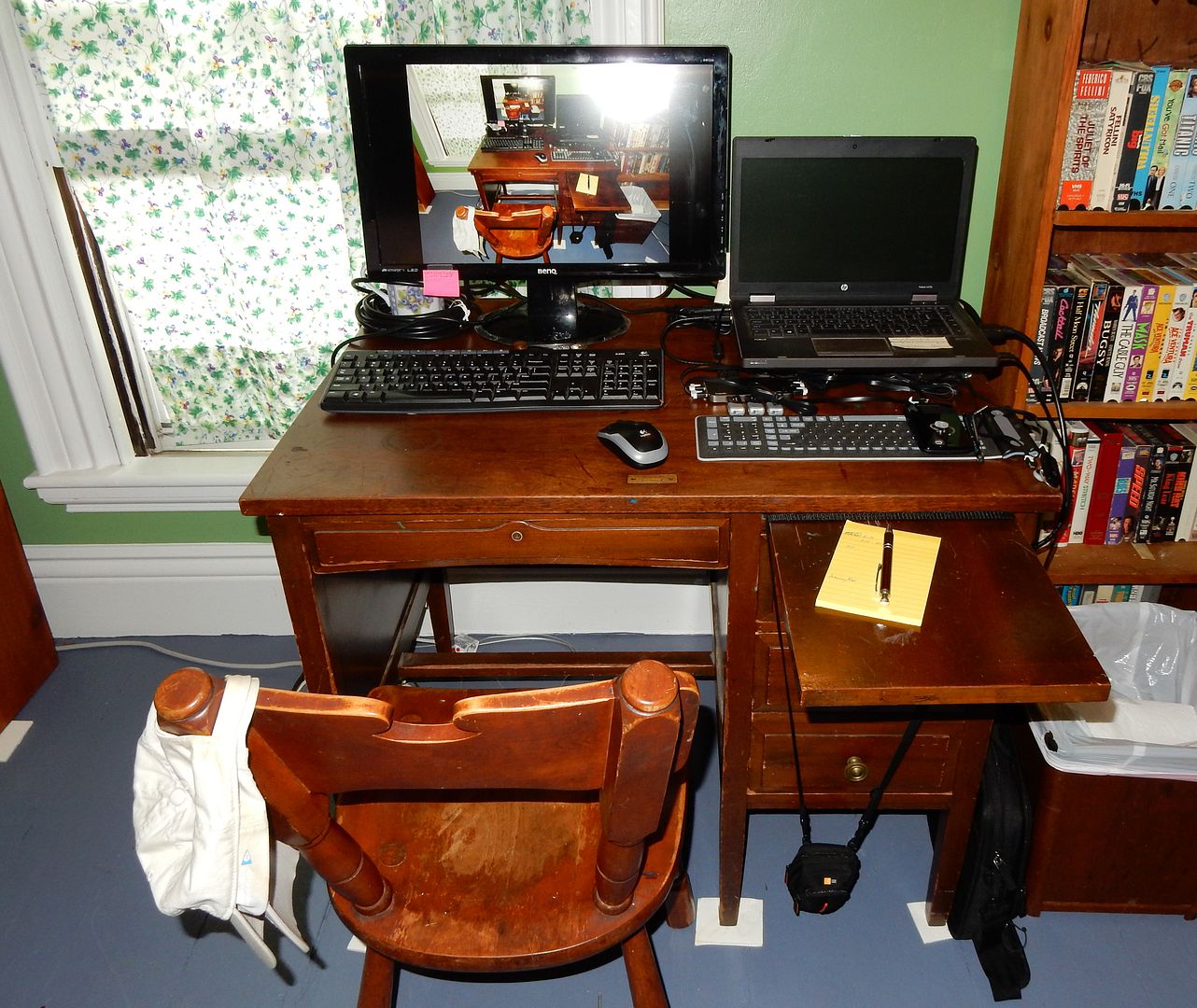 The desk is my Great Grandfather's. The kit is my Road Warrior outfit.
I regret not being there at the end. I have a lot of inertia and wasn't able to resolve it in time. I'm told it didn't matter and I did chat with him before he went and was able to tell him what he meant to me. It will have to be enough.
Last Night's Results
Tonight's Matchups-