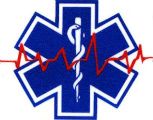 Welcome to the Health and Fitness News, a weekly diary which is cross-posted from The Stars Hollow Gazette. It is open for discussion about health related issues including diet, exercise, health and health care issues, as well as, tips on what you can do when there is a medical emergency. Also an opportunity to share and exchange your favorite healthy recipes.
Questions are encouraged and I will answer to the best of my ability. If I can't, I will try to steer you in the right direction. Naturally, I cannot give individual medical advice for personal health issues. I can give you information about medical conditions and the current treatments available.
You can now find past Health and Fitness News diaries here and on the right hand side of the Front Page.
Stir-Fries With Fresh Vegetables
Stir-Fried Broccoli, Red pepper and Chicken
Over 50 percent of this colorful chicken stir-fry is composed of vegetables.
Crunchy, water cucumber contrasts nicely with soft eggplant in this stir-fry.
This stir-fry is a light meal, sweet and spicy.
The rich, nutty taste of brown rice adds a satisfying note to this dish.
For a vegetarian version of this dish, try it with tofu instead of shrimp.
Warnings/Alerts/Guidelines
Antidepressant Paxil Not Safe for Teens: Analysis

By Dennis Thompson, HealthDay
Review of study data contradicts findings reported in 2001

Sept. 16, 2015 (HealthDay News) — A controversial clinical trial of the antidepressant Paxil came to the wrong conclusion when it declared the drug safe and effective for treating troubled teenagers, according to a reanalysis of the original data more than a decade later.

This new look finds Paxil (paroxetine) can make some teenagers suicidal and likely to harm themselves, claims a report published Sept. 17 in the BMJ.
Hand Sanitizers Poisoning More Kids

By Brenda Goodman, MA, WebMD Health News
Sept. 15, 2015 — Poison center officials are warning parents and school officials about a troubling trend — small children becoming intoxicated after drinking alcohol-based hand sanitizer.

"A doctor called us about a week and a half ago about two cases he saw the same day at the ER," says Gaylord Lopez, PharmD, director of the Georgia Poison Center. "It was a 5- and a 6-year-old." [..]

What Adults Need to Know

Hand sanitizers come in brightly colored bottles, can be laced with glitter, and smell like bubble gum, lemonade, and vanilla — packaging that makes them very tempting to young children.

The trouble is that these products can be 40% to 95% alcohol. Drinking even just little bit can make kids intoxicated. It's like drinking a shot or two of hard liquor.
More than 400 Ill in Latest Salmonella Outbreak

By HealthDay staff, HealthDay
Tainted cucumbers now linked to 418 cases in 31 states, CDC officials report

Sept. 15, 2015 (HealthDay News) — A salmonella outbreak that has been linked to contaminated cucumbers imported from Mexico has now caused 418 illnesses in 31 states, U.S. health officials said Tuesday.

According to the U.S. Centers for Disease Control and Prevention, the cucumbers were distributed in Alaska, Arizona, Arkansas, California, Colorado, Florida, Idaho, Illinois, Iowa, Kansas, Kentucky, Louisiana, Minnesota, Mississippi, Montana, Nevada, New Jersey, New Mexico, North Dakota, Oklahoma, Oregon, South Carolina, Texas and Utah. Distribution to other states may also have occurred, the agency added.

Two deaths have also been reported in the outbreak, one in California and one in Texas.

So far, 91 people have been hospitalized, CDC officials said Tuesday.
FDA Bans Sale of New R.J. Reynolds Cigarettes

By Steven Reinberg, HealthDay
Sept. 15, 2015 (HealthDay News) — The U.S. Food and Drug Administration has ordered the R.J. Reynolds Tobacco Co. to stop selling four new cigarette brands because they violate provisions of the 2009 tobacco control law.

The agency determined that the cigarettes are substantially different from existing Reynolds tobacco products on the market and need a full agency review before they can be marketed. The cigarettes are Camel Crush Bold, Pall Mall Deep Set Recessed Filter, Pall Mall Deep Set Recessed Filter Menthol and Vantage Tech 13.
General Medicine/Family Medical
Daytime Napping Linked to Diabetes Risk

By Clint Witchalls, WebMD Health News
Sept. 18, 2015 — Being sleepy and taking long naps during the day are both tied to worse odds of getting type 2 diabetes, a new review suggests.

Researchers from the University of Tokyo analyzed 10 studies from countries around the world, which included data on 261,365 participants. They found that "excessive daytime sleepiness" was linked to a 56% higher risk of getting type 2. And taking a long daytime nap (1 hour or more) was tied to a 46% higher risk. Shorter naps of less than an hour didn't raise a red flag, though.
Most Smokers Haven't Considered Quitting

WebMD News from HealthDay
Sept. 17, 2015 (HealthDay News) — The idea of quitting doesn't cross the minds of most smokers, and the few who do think about it don't actively try to quit.

That's the conclusion of a 21-country study released Sept. 17 and done by the U.S. Centers for Disease Control and Prevention, whose authors analyzed data on more than 57,000 smokers compiled between 2009 and 2013.

The prevalence of smoking among the countries ranged from 4 percent in Nigeria to 39 percent in Russia. The United States was not included in the study.
Smoking Linked to Greater Risk for Type 2 Diabetes

By Mary Elizabeth Dallas, HealthDay
Study also found continual exposure to secondhand smoke raised chances of developing disease

Sept. 18, 2015 (HealthDay News) — Smokers have a much greater risk for type 2 diabetes than those who never smoked, and the same is true for those routinely exposed to secondhand smoke, a new study suggests.

But the Harvard researchers said this increased risk gradually drops over time once smokers kick the habit.

"Cigarette smoking should be considered as a key modifiable risk factor for diabetes," study co-author Frank Hu, a professor of nutrition and epidemiology at the Harvard T.H. Chan School of Public Health in Boston, said in a university news release.

"Public health efforts to reduce smoking will have a substantial impact on the global burden of type 2 diabetes," Hu added.
Scans Spot Brain Damage in Those With High BP

By Alan Mozes, HealthDay
Researchers suggest doctors could use technology to identify possible therapies to fight mental decline

Sept. 17, 2015 (HealthDay News) — Sophisticated scans can spot early signs of brain damage in patients who have high blood pressure, researchers say.

This type of brain damage may ultimately undermine the ability to think clearly, make decisions and control emotions, the scientists explained.

The finding is based on a small study involving 30 people whose brains were scanned using a highly sensitive imaging technology known as DTI, or diffusion tensor imaging. DTI is an enhanced form of MRI.
Artificial Pancreas Works Well in Home Trial

By Serena Gordon, HealthDay
Study found improved diabetes management in a real-world setting

Sept. 17, 2015 (HealthDay News) — The latest trial of an artificial pancreas system offers good news for people with type 1 diabetes — the system lowered blood sugar levels without increasing the risk of dangerously low blood sugar (hypoglycemia), a new British study says.

The testing, done at home by both adults and children, proved the system better than today's standard care for managing diabetes, the researchers found.
Antibacterial Soaps Fail to Beat Plain Soap

By Alan Mozes, HealthDay
Short exposure to specific germ-killing ingredients doesn't get hands cleaner, study says

Sept. 17, 2015 (HealthDay News) — When it comes to ridding your hands of bacteria, plain old soap is just as good as many "antibacterial" soaps, new research contends.

Lab tests conducted by a team of Korean researchers revealed that when bacteria are exposed to the standard over-the-counter antibacterial ingredient known as triclosan for hours at a time, the antiseptic formulation is a more potent killer than plain soap.
Type 2 Diabetes and Weight-Loss Surgery Decision

By Kathleen Doheny, HealthDay
Health costs decline if obese patients with type 2 get procedure soon after diagnosis, experts say

Sept. 17, 2015 (HealthDay News) — Obese patients with type 2 diabetes might reap greater health-care savings after weight-loss surgery than obese patients without diabetes, researchers say.

Most health-care systems use a high body mass index (BMI) to prioritize patients for weight-loss ("bariatric") surgery. BMI is a measure of body fat based on height and weight.

But researchers who tracked thousands of obese Swedes for 15 years concluded that if containing health costs is the goal, then type 2 diabetes, especially newly diagnosed cases, should be added to the reasons to consider weight-loss surgery.
Cancer Still Leading Cause of Death for Hispanics

Steven Reinberg, HealthDay
Lack of insurance is an obstacle to high-quality care, experts say

Sept. 16, 2015 (HealthDay News) — Heart disease is the leading cause of death in the United States overall, but a new report finds that cancer remains the number one killer of U.S. Hispanics.

Hispanics now make up over 17 percent of the U.S. population, according to the U.S. Census Bureau. In a new report, the American Cancer Society predicts that nearly 126,000 new cancers will be diagnosed among Hispanics this year and an estimated 38,000 will die from the disease.
Treating Sleep Apnea May Reverse Brain Changes

WebMD News from HealthDay
Sept. 14, 2015 (HealthDay News) — Sleep apnea treatment may reverse changes in brain stem activity associated with increased risk of heart disease, a new study suggests.

The findings "highlight the effectiveness of CPAP treatment in reducing one of the most significant health issues [heart disease] associated with obstructive sleep apnea," the researchers concluded. CPAP stands for continuous positive airway pressure.
Caffeine at Night May Disrupt Your Internal Clock

By Randy Dotinga, HealthDay
And that could make you want to sleep later, say researchers, who see possible treatment for jet lag

Sept. 16, 2015 (HealthDay News) — A small and preliminary study suggests that caffeine does more than serve as an eye-opener: When consumed a few hours before bed, the most widely consumed psychoactive drug in the world seems to disrupt the body's internal clock.

And this could cause jet lag-style sluggishness during daylight hours, the study authors suggest.
Pesticide Exposure Tied to Diabetes Risk

By Mary Elizabeth Dallas, HealthDay
Review finds these chemicals may boost odds of blood sugar disease by about 60 percent

Sept. 16, 2015 (HealthDay News) — Exposure to pesticides may increase your risk of diabetes, a new analysis suggests.

After reviewing 21 previous studies, researchers found exposure to any type of pesticide was associated with a 61 percent increased risk for any type of diabetes. The increased risk for type 2 diabetes — the most common type — was 64 percent, the investigators found.
Heavy Drinking and Alcohol-Related Cancers Risk

By Mary Elizabeth Dallas, HealthDay
Researchers say it's a risk factor for death and disability that can be controlled

Sept. 16, 2015 (HealthDay News) — Heavy drinking increases the risk for injury and alcohol-related cancers, a new study reports.

Strategies are needed to curb alcohol abuse, particularly in low-income countries, the Canadian researchers said in the study published Sept. 16 in The Lancet.

"Our data support the call to increase global awareness of the importance of harmful use of alcohol and the need to further identify and target the modifiable determinants of harmful alcohol use," study author Dr. Andrew Smyth, of the Population Health Research Institute at McMaster University in Ontario, said in a journal news release.
Hip-Fracture Surgery Risk Not Just Due to Age

By Amy Norton, HealthDay
Sept. 15, 2015 (HealthDay News) — People who need surgery for a broken hip face a higher risk of serious complications and death than those who undergo an elective hip replacement — and the disparity is not explained by fracture sufferers' older age or poorer health, a new study finds.

Doctors have long known that hip-fracture surgery is a riskier procedure than elective hip replacements, which are done to treat severe arthritis.
Chronic Pain Linked to ADHD

By Pauline Anderson, Medscape Medical News
Sept. 14, 2015 — More than a third of people with ongoing "central pain" may also have ADHD, a small study suggests.

Central pain stems from damage to the central nervous system — the brain, brain stem and spinal cord. It differs from ongoing pain from bone or muscle conditions such as arthritis, or peripheral nerve pain like diabetic neuropathy.

Researcher Forest Tennant, MD, of Intractable Pain Management, presented the findings at the PAINWeek 2015 conference.
Seasonal Flu/Other Epidemics/Disasters
This Year's Flu Shot Should Be Better Match: CDC

Steven Reinberg, HealthDay
Americans 6 months of age and older encouraged to get vaccinated

Sept. 17, 2015 (HealthDay News) — This year's flu vaccine should be a better match than last year's for circulating flu strains, U.S. health officials said Thursday.

Dr. Tom Frieden, director of the U.S. Centers for Disease Control and Prevention, said that in most years, the vaccine is 50 to 60 percent effective, meaning that your odds of getting the flu are reduced by as much as 60 percent if you get a flu shot.
Women's Health
'Organic Pollutants' Linked to Gestational Diabetes

By Mary Elizabeth Dallas, HealthDay
High PCBs levels in early pregnancy associated with greater risk, study shows

Sept. 16, 2015 (HealthDay News) — Women exposed to high levels of polychlorinated biphenyls (PCBs) in early pregnancy have a higher risk of developing gestational diabetes, new research from Greece suggests.

These findings add to a growing body of evidence suggesting there is an association between these chemicals, known as persistent organic pollutants (POPs), and metabolic health issues.
Pregnancy Intervals May Affect Autism Risk

By Kathleen Doheny, HealthDay
Sept. 14, 2015 (HealthDay News) — The amount of time between a woman's pregnancies may matter when it comes to the possible risk of her children developing autism, new research suggests.

"Children conceived in less than two years after the birth of their older sibling or greater than six years have [about] a two- to threefold increased risk of being diagnosed with autism," said study researcher Lisa Croen, director of the autism research program at Kaiser Permanente division of research, in Oakland, Calif
Pediatric Health
Teens Copy Parents' Smoking: Study

By Mary Elizabeth Dallas, HealthDay
If mom smokes, daughters are almost four times as likely to get hooked on cigarettes

Sept. 18, 2015 (HealthDay News) — Although many teens don't often copy their parents' behavior, there's one habit they may pick up from mom or dad — smoking.

Teens are three times more likely to smoke at least one cigarette — and their odds of nicotine dependence are nearly twice as high — if one of their parents is dependent on nicotine, the new study found.

And teenage daughters of women who smoke seem to be most at risk. These young girls were almost four times as likely to be dependent on nicotine if their mother was a regular smoker, the researchers said.
Can More Outside Time Help Kids' Eyesight?

WebMD News from HealthDay
Sept. 15, 2015 (HealthDay News) — More time outdoors may reduce the odds your young child will need eyeglasses, new research from China suggests.

In a three-year study, adding 40 minutes of outdoor activities daily was associated with lower rates of nearsightedness among school-aged Chinese children. People with nearsightedness, also called myopia, have trouble seeing things at a distance.
Breast-Feeding and Some Babies' Social Development

By Amy Norton, HealthDay
Sept. 14, 2015 (HealthDay News) — Researchers found that among 44 babies with a particular autism "risk" gene, those who were breast-fed longer spent more time looking at images of "happy" eyes and shied away from "angry" eyes.

The findings, published online Sept. 14 in the Proceedings of the National Academy of Sciences, suggest that breast-feeding might enhance social development in certain at-risk infants.

However, the authors and other experts stressed that the study offers no evidence that breast-feeding ultimately affects a child's odds of developing autism, or that it lessens the severity of autism symptoms.
Home Pesticide Use Tied to Child Cancer Risk

By Amy Norton, HealthDay
Sept. 14, 2015 (HealthDay News) — Children exposed to insecticides at home may have a slightly increased risk of developing leukemia or lymphoma, a new review finds.

The analysis, of 16 studies done since the 1990s, found that children exposed to indoor insecticides had an elevated risk of developing the blood cancers. There was also a weaker link between exposure to weed killers and the risk of leukemia.
ADHD May Mask Autism in Young Kids

By Dennis Thompson, HealthDay
Sept. 14, 2015 (HealthDay News) — Symptoms attributed to attention-deficit hyperactivity disorder (ADHD) may overshadow or mask autism spectrum disorder in very young children, a new study reveals.

This can create a significant delay in the diagnosis of autism. It took an average of three years longer to diagnose autism in children initially thought to have just ADHD, the researchers said.
Aging
Daily Aspirin Benefits Those in 50s Most: Report

By Dennis Thompson, HealthDay
Sept. 14, 2015 (HealthDay News) — Daily low-dose aspirin is best used as a preventive measure against heart disease for people in their 50s, top U.S. experts in preventive medicine have determined.

People in their 60s also can take low-dose aspirin to reduce their risk of heart attack and stroke, but they will not benefit as much, the U.S. Preventive Services Task Force stated in a set of draft recommendations issued Monday.
Mental Health
Drug Approved for Schizophrenia, Bipolar Disorder

By Mary Elizabeth Dallas, HealthDay
Vraylar is an atypical antipsychotic taken once a day

Sept. 18, 2015 (HealthDay News) — A new antipsychotic drug to treat schizophrenia and bipolar disorder in adults has been approved by the U.S. Food and Drug Administration.

The drug, Vraylar (cariprazine), is a capsule taken once a day.
Family Involvement Helps in Treating Teen Bulimia

By Mary Elizabeth Dallas, HealthDay
Recovery is faster when family is part of therapy, researchers find

Sept. 18, 2015 (HealthDay News) — Teens with bulimia recover faster when their parents are involved in their treatment, new research reports.

Traditionally, parents have been excluded from the treatment and counseling of teens with bulimia, the researchers said. But, the study's authors found that having parents play a role in their children's treatment was ultimately more effective.
Too Little Vitamin D May Hasten Mental Decline

By Steven Reinberg, HealthDay
Sept. 15, 2015 (HealthDay News) — Mental function may decline faster in older adults with low levels of vitamin D, a new study suggests.

Among more than 380 people the researchers followed for an average of five years, those with dementia had the lowest levels of vitamin D.

"It is unclear what vitamin D might be doing," said study author Joshua Miller, chair of the department of nutritional sciences at Rutgers University School of Environmental and Biological Sciences in New Brunswick, N.J.
Brain Scans May Help Schizophrenia Treatment

By Randy Dotinga, HealthDay
Goal is to help physicians make better drug choices for psychotic patients

Sept. 15, 2015 (HealthDay News) — A brain scan might someday help psychiatrists quickly determine which antipsychotic drugs work best for patients with schizophrenia or bipolar disorder, researchers say.

This personalized approach could eliminate a lot of trial-and-error and hasten critical time to treatment, the study authors suggested.
Blood Pressure Meds May Cut Alzheimer's Risk

By Sydney Devine, WebMD Health News
Sept. 14, 2015 — Inexpensive blood pressure medications may help protect the brain from Alzheimer's disease, new research suggests.

People with early thinking and memory issues who took an ACE inhibitor or an ARB medication for their high blood pressure were less likely to get Alzheimer's disease than those on other BP drugs.
Nutrition/Diet/Fitness
Tai Chi Might Help Those With Long-Term Conditions

By Steven Reinberg, HealthDay
Study shows ancient exercise improves physical ability in those with arthritis, heart failure, emphysema and breast cancer

Sept. 17, 2015 (HealthDay News) — The slow, fluid movements of tai chi — an ancient Chinese exercise — appear to help older adults with chronic conditions improve their physical function, a new review suggests.

Specifically, those with breast cancer, heart failure, osteoarthritis or chronic obstructive pulmonary disease (COPD, which includes emphysema) saw improvements in strength, balance and posture without worsening pain or being out of breath, researchers said.

"If you're older and have one of the conditions mentioned in the study, tai chi may be an alternative you can use to increase your fitness level," said senior researcher Darlene Reid, professor and chair of the Department of Physical Therapy at the University of Toronto in Canada.

Tai chi is a series of gentle, flowing movements that aim to improve muscle power, balance, posture and flexibility, she said.
High Salt, Potassium Diet and Kidney Disease

By Mary Elizabeth Dallas, HealthDay
Study participants had far more sodium than the recommended daily limit

Sept. 17, 2015 (HealthDay News) — A diet high in sodium and potassium can make chronic kidney disease (CKD) worse, a new study claims.

"These data warrant future clinical trials to test the effect of a moderate reduction in dietary sodium and potassium intake on CKD progression in patients with high dietary sodium or potassium intake," study leader Dr. Jiang He, from Tulane University, said in a news release from the American Society of Nephrology.
Excess Weight Linked to Brain Cancer Risk in Study

By Emily Willingham, HealthDay
And physical activity associated with lower odds of meningioma, though these tumors are considered rare

Sept. 16, 2015 (HealthDay News) — Weight and physical activity levels may affect the risk of a certain brain cancers, new research suggests.

Excess weight was associated with a higher risk of a type of brain cancer known as meningioma. Obesity increased the risk of meningioma by 54 percent, and being overweight upped the risk by 21 percent, the study found.

On the other hand, people who were physically active reduced the risk of meningioma by 27 percent, the researchers said.
Sugary Drinks Often Part of Overall Poor Diet

By Mary Elizabeth Dallas, HealthDay
Unhealthy eating, sweetened beverages may combine to raise diabetes risk, researchers say

Sept. 16, 2015 (HealthDay News) — People who drink a lot of sugar-sweetened drinks tend to have a poor diet overall, which could play a role in their risk for type 2 diabetes, scientists report.

Previous research has linked high consumption of sugary drinks with development of type 2 diabetes. This new finding suggests a more complicated scenario.

"As this study is cross-sectional, we can not draw any conclusions about causality or the exact effect of the diet or beverage," the researchers said. "However, our results indicate that the associations previously seen with sugar-sweetened beverages might be due to … individuals consuming a lot of these beverages also have a diet low in healthy foods, which in combination give associations with several chronic diseases such as type 2 diabetes."
Red Wine Ingredient and Alzheimer's Progression

By Amy Norton, HealthDay
Sept. 11, 2015 (HealthDay News) — High doses of resveratrol, a compound found in red wine and berries, may have some activity against Alzheimer's disease, a preliminary clinical trial suggests.

Resveratrol is an antioxidant that certain plants produce to shield against stress from the environment. People ingest small amounts when they eat red grapes, red wine, berries or dark chocolate.

Lab research has suggested that resveratrol might have some powers against the diseases of aging — including Alzheimer's disease. But evidence from human studies has been lacking.