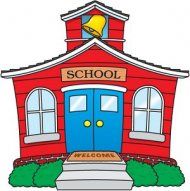 Last month I wrote a couple of diaries about New York's struggles with its own Dignity for All Students Act:
Indignity in New York, one of my least successful diaries ever, concerned an NYCLU report on the status of transgender students in the state
Outraged focused on Gov. Andrew Cuomo's Angry Letter to Acting Education Commissioner Elizabeth Berlin demanding action to ameliorate the situation.
Funny thing about that letter: As well-publicized as it was, Education Department spokesman Dennis Tompkins says that Berlin never received it.
Be that as it may, this past Tuesday the New York Board of Regents issued guidelines to schools about how to treat transgender students. The Regents called for schools to respect the self-identity of youngster whenever the subject of gender arises.
For example, teachers or school officials should treat someone who identifies as a female as such, even though she may have been born a male. That might mean addressing a student as Alexis instead of Alex. And it could mean keeping the student's birth record sealed if it reflects a different gender.

Much of the advice in the guidelines issued by the Regents this week conforms to federal and state anti-discrimination laws.
The focal issue is always the one about bathrooms and locker rooms.
Guidelines from the state Education Department say the student should have a choice and a separate facility should be available should the need arise.

So if a transgendered student requests a separate bathroom or changing facility, that should be provided. In some cases. though, adaptations like privacy curtains in locker rooms can suffice.
They'll have more guidelines than they had.

–Eoghann Renfroe, Empire State Pride Agenda
Advocates also stressed that state and federal laws prohibit discrimination based on gender and that applies to transgendered students as well.

In federal statutes, Title IX bans sex-based discrimination in federally funded educational programs.

State law also offers similar protections.
In December the Shenendehowa Board of Education agreed to let trans students choose which restrooms they would prefer. Community members raised a stink over the "radicalism" of the policy.
Shenendehowa senior Kirstin O'Sullivan, 18, was one of two students who spoke in support of the plan. She said the bathroom policy that accommodates transgender students was much more an issue for parents than students. She called the policy an "amazing step for our whole community."