Welcome to The Breakfast Club! We're a disorganized group of rebel lefties who hang out and chat if and when we're not too hungover we've been bailed out we're not too exhausted from last night's (CENSORED) the caffeine kicks in. Join us every weekday morning at 9am (ET) and weekend morning at 10:30am (ET) to talk about current news and our boring lives and to make fun of LaEscapee! If we are ever running late, it's PhilJD's fault.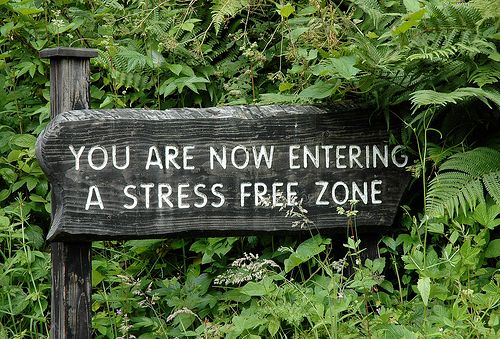 Breakfast Tune: Dave Hum of Huckleberries Playing Bluegrass & Irish Reel in Bournemouth
Today in History
Julius Caesar assassinated in Rome; Johnson urges passage of Voting Rights Act; Worldcom CEO Bernard Ebbers convicted of fraud; Elizabeth Taylor marries Richard Burton; "My Fair Lady" debuts on Broadway.
News
Boston's St Patrick's Day parade to allow two gay and lesbian groups to march

Saturday, March 14, 2015 by Jana Kasperkevic – The Guardian

The president of Boston Pride is preparing to make history. Alongside the military veterans' group OutVets, Sylvain Bruni's organisation will march in Boston's St Patrick's Day parade on Sunday. Until this year, the parade has barred such groups from participating.

Twenty years ago, the South Boston Allied War Veterans Council, which organizes the parade, took the issue all the way to the US supreme court. The court upheld the council's decision to ban such groups, ruling unanimously that being forced to include such groups would violate the free speech rights of the private citizens organizing the event.

Since then, Boston mayors have made a point of boycotting the parade. This year, Mayor Marty Walsh will participate in the annual celebration. …
More Breakfast News, Blogs & Irish Below
News
US Quietly Abandons Troop Reduction Plans in Afghanistan

Saturday, March 14, 2015 by Nadia Prupis – Common Dreams

The Obama administration is dropping its plans to reduce the amount of U.S. forces in Afghanistan to 5,500 by the end of the year, significantly altering the timeline which officials had said would see troops largely withdraw from the country by 2016, according to reports.

In fact, officials say, the administration could allow up to 9,800 American troops to remain in Afghanistan well into next year's "fighting season."

The announcement on Saturday came a few weeks after new Defense Secretary Ashton Carter indicated that the White House was "rethinking" its counter-terrorism mission in Afghanistan and would slow down its troop withdrawal from the country, despite long-held promises from Washington to remove the U.S. military presence there. …
CIA money from secret fund ended up in hands of al-Qaida – report

Saturday, March 14, 2015 by Reuters

About $1m provided by the CIA to a secret Afghan government fund ended up in the hands of al-Qaida in 2010 when it was used to pay a ransom for an Afghan diplomat, the New York Times reported on Saturday.

Al-Qaida leader Osama bin Laden had at first been concerned about the payment, fearing the CIA knew about the money and had tainted it with poison, radiation or a tracking device, the Times said, and suggested it be converted to another currency.

The newspaper said letters about the ransom payment were found in the 2011 raid by US navy Seals, who killed bin Laden at his compound in Abbottabad, Pakistan. The communications were submitted as evidence in the trial of Abid Naseer, who was convicted this month in New York of supporting terrorism and plotting to bomb a shopping center in Manchester, England. …
Fight over Seattle's $15 minimum wage could have national consequences

Saturday, March 14, 2015 by Ned Resnikoff – Al Jazeera

A federal judge will rule early next week on whether to temporarily suspend a portion of Seattle, Washington's $15 minimum-wage law, pending the outcome of a longer inquiry into whether the legislation is constitutional. The International Franchise Association (IFA), which requested the temporary injunction, is suing the city of Seattle on charges that the new law unfairly discriminates against franchisees. The outcome of that lawsuit could potentially influence wage laws and other labor regulations across the country.

Seattle's minimum-wage law, which is scheduled to take effect on April 1, requires employers to raise wages at different rates depending on how many workers they employ nationwide. A business with 500 or fewer employees in the U.S. must pay its workers at least $10 per hour starting on April 1, and $15 per hour by the first day of 2021. Businesses with more than 500 employees must pay at least $11 starting on April 1, and are required to raise their wages to $15 an hour by 2019, two years ahead of schedule.

The IFA isn't trying to block the entire law. It simply rejects the way its members are affected by the distinction drawn between small and large businesses. Seattle counts franchisees among the businesses that will have to raise wages at a faster rate. …
Debate over drilling in Arctic wildlife refuge ignores its neighbors

Saturday, March 14, 2015 by Julia O'Malley – Al Jazeera America

…Since the late 1980s, the Gwich'in people, who live in 15 villages that stretch from Alaska into Canada, have been deeply involved in a fight to stop the push for oil development on the coastal plain of the Arctic National Wildlife Refuge. Alaska is home to several massive herds of caribou. One of the largest, known as the Porcupine Herd, migrates through Gwich'in land as it heads to the Arctic coast to calve.

Although the Gwich'in have been championed by environmental groups, they say they are not environmentalists but are instead human rights advocates. The health of the caribou is their central concern because village economies depend on it, says Sarah James, an Arctic Village elder who is often tapped to speak to the media.

"We always took care of the caribou, this is nothing new," James says. "The caribou always took care of us." …
Cheating, TV fame and high stakes: The cutthroat world of US youth sports

Saturday, March 14, 2015 by Ray Glier – Al Jazeera

…The Jackie Robinson West Little League team in Chicago was stripped of its Little League World Series U.S. Championship for having illegally redrawn boundary maps that infringed on leagues around it. The purpose of the redrawing was to incorporate some standout players into the Jackie Robinson Little League for a more talented tournament team, Little League Baseball Inc. said.

The fallout was severe. Jackie Robinson West, an all-black team celebrated in Chicago and honored at the White House for its win last year, was no longer recognized as U.S. champions. Team manager Darold Butler was suspended, and district administrator Michael Kelley lost his job.

It triggered a debate over race and sports with the Rev. Jesse Jackson wondering if the team had been singled out. Nor has the debate subsided; it move into the courts, since the Jackie Robinson Little League has retained a lawyer.
Blogs
Something to Think about over Coffee Prozac:
Some of my best leading men have been dogs and horses.

Elizabeth Taylor
Bonus Tune: McNamara's Band