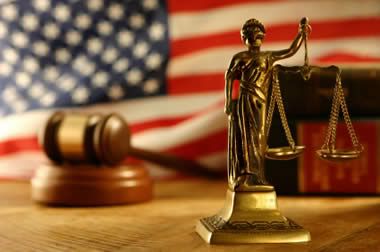 With Congressional action on the Employment NonDiscrimination Act distinctly absent for the past two legislative sessions, outgoing Attorney General Eric Holder provided employment protection for gender nonconforming people through another means yesterday.
Holder issued aa memo informing all Department of Justice component heads and United States attorneys that the department will no longer assert that Title VII's prohibition against discrimination based on sex excludes discrimination based on gender identity per se, including transgender discrimination. This reverses an earlier Department of Justice position.
Title VII makes it unlawful for employers to discriminate in the employment of an individual "because of the individual's…sex. " among other protected characteristics.
I have determined that the best reading of Title VII' s prohibition of sex discrimination is that it encompasses discrimination based on gender identity, including transgender status

This important shift will ensure that the protections of the Civil Rights Act of 1964 are extended to those who suffer discrimination based on gender identity, including transgender status.

This will help to foster fair and consistent treatment for all claimants. And it reaffirms the Justice Department's commitment to protecting the civil rights of all Americans.

–Attorney General Holder
The Attorney General's memo is designed to foster consistent treatment of claimants throughout the government and reduce confusion. In addition to applying to the department's civil obligations in defending federal interests, this memo clarifies the Civil Rights Division's ability to file Title VII claims against state and local public employers on behalf of transgender individuals. The Department of Justice does not have authority to file suit against private employers.
Which is where ENDA would come in to play.
The two-page memo cites SCOTUS case law (Price Waterhouse, Oncale v. Sundowner) in coming to its conclusion.
After considering the text of Title VII, the relevant Supreme Court case law interpreting the statute, and the developing jurisprudence in this area, I have determined that the best reading of Title VII's prohibition of sex discrimination is that it encompasses discrimination based on gender identity, including transgender status. The most straightforward reading of Title VII is that discrimination "because of … sex" includes discrimination because an employee's gender identification is as a member ofa particular sex, or because the employee is transitioning, or has transitioned, to another sex. As the Court explained in Price Waterhouse, by using "the simple words 'because of,' . . . Congress meant to obligate" a Title VII plaintiff to prove only "that the employer relied upon sex-based considerations in coming to its decision." 490 U.S. at 241-242. It follows that, as a matter of plain meaning, Title VII's prohibition against discrimination "because of … sex" encompasses discrimination founded on sex-based considerations, including discrimination based on an employee's transitioning to, or identifying as, a different sex altogether. Although Congress may not have had such claims in mind when it enacted TitleVII, the Supreme Court has made clear that Title VII must be interpreted according to its plain text, noting that "statutory prohibitions often go beyond the principal evil to cover reasonably comparable evils, and it is ultimately the provisions of our laws rather than the principal concerns of our legislators by which we are governed.
[T]ransgender advocates praised Holder's memo, saying it is significant that the attorney general laid out his rationale so clearly and publicly, putting the force of the government behind this interpretation. Harper Jean Toblin, director of policy for the Center for Transgender Equality, called it a "clear, strong statement" indicating that "this is now the legal position of the federal government, period."

Advocates said the statement also strengthens the argument that discrimination against transgender people will not be tolerated in other arenas, such as housing and public education.
Holder was criticized by the Family Research Council, because of course they would.
Peter Sprigg, senior director for policy studies, said the interpretation was "inconsistent with the original legislative intent" of the Civil Rights Act. "Probably not one person thought they were passing a bill to protect men who wanted to become women or women who wanted to become men," he said.
FRC refuses to believe that transgender is a legitimate condition, let alone acknowledge that transgender people deserve any civil rights protections whatsoever.
According to the 2011 National Transgender Discrimination Survey, a survey of 6,450 transgender people in the United States, transgender people experience twice the rate of unemployment as other Americans and are much more likely to live in poverty. Advocates attribute those facts in part to the difficulty transgender people face in finding a job.

Ninety percent of respondents said they had experienced harassment, mistreatment or discrimination on the job, and 47 percent said they had experienced an adverse job effect – such as being fired or passed over for a promotion – because of their gender identity issues.

—Sandhya Somashkekhar, Washington Post