Transgender Day of Celebration is a new event, totally non-standardized, which has been added at the End of Transgender Day of Awareness, as a time we can remember and acknowledge the good things that have happened to us as we integrated into our new lives.
Boulder:
A dinner and community gathering to share in each other's company, meet new trans*-identified friends and give thanks for the love and support of our community. We will also be having a clothing exchange, so bring your pre-transition clothes that've been wasting away in the closet!

–OutBoulder
Boston:
Transgender Day of Celebration is an opportunity for trans people and all who love them to come together and celebrate. We celebrate our own trans lives, and we celebrate the trans people whose lives have touched ours.

–Jamez Terry, MCC Boston
I'm integrating some stories from unusual sources to help establish the mood.
Ileana Ros-Lehtinen was the first Cuban-American elected to the House. She was the first GOP House member to support marriage equality. She's also the only member of the Congress we know about who has a transgender child.
As parents, we wanted Rodrigo to understand that we're totally fine with it. He's our son, we're proud of him.
I think coming out as transgender is really coming out as your authentic self. There were so many Republican people I know … and they're saying, you know what, I support you.

–Rodrigo Lehtinen
Ileana had words for other parents.
Stay calm and don't be afraid and love your child because that person is your child. Never, never reject your child.
Leah Walton is a 19-year-old Mississippi high school graduate. At Christmas break in 2012, Leah wrote to her school (South Panola High School) asking for permission to dress as a woman while at school. School officials responded that they had never heard of transgender and said that school policy required her to dress as a male.
I was distraught. I had six months of school left, and I couldn't bear to face them in baggy jeans and a hoody.

I just wanted to be the real me.

–Leah
Leah's mother and the ACLU persuaded the school to comply with Leah's wishes.
On her first day at school expressing her true self, Leah was met with protestors (parents and students) wearing t-shirts which proclaimed, "You're going to Hell" and "Abomination."
People were angry because they thought I was getting special treatment, but I told them I was just fighting for my right to express my true identity.

–Leah
I was so upset that they were being so ignorant and closed-minded. I felt so frightened that I took a few days off school to gather myself.

To cope with my fear, I had to build a wall around myself for a little while, but gradually my self-confidence improved.
I'm so grateful to my mum. She was one of my biggest supporters and helped me through those difficult few days.

When I went back to school, some people I didn't even know were coming up to me and congratulating me.

They said I was so brave to face the protesters as the real me.

'When I walked down the corridor, I could tell that a lot of people were looking at me. Some girls would even laugh and take pictures of me on their phones.

But the bullies never had the courage to say anything to my face, and my friends were all there for me.

–Leah
Leah is now two years past that and is working at a deli, saving her money for gender confirmation surgery.
Looking back, I don't regret a thing. I only wish my grandmother was still alive, so that she could see how far I've come. She would be so happy to see how I faced the bullies and won.

All of the names I was called and all of the stares don't mean anything. I'm finally the person I want to be, and no one can take that away from me.

–Leah
In April this year, the Religious Freedom Restoration Act was passed into law in Mississippi, protecting religious people from legal repercussions if they verbally condemn the lifestyle of LGBT persons.
In Little Rock, Arkansas, LRPD Chief Kenton Buckner is instituting new policies in an attempt to gain the trust of the transgender community.
It is extremely important that it comes from my desk to show the level of importance that we show this and that it is genuine.

–Buckner
The order, G.O. 327, establishes departmental guidelines for the appropriate treatment of transgender, intersex and gender non-conforming (TIGN) individuals who come into contact with members of LRPD. It also states LRPD employees should interact with all diverse communities, including the transgender community, professionally and respectfully.

It asks that LRPD employees address transgender individuals by their adopted names, not use demeaning, derogatory or disrespectful language aimed at a person's actual or perceived gender identity, expression or sexual orientation.
When asked if he expected resistance, Buckner said that he didn't expect any.
I think the message and the policy is that everyone will be treated with fairness and dignity and respect. So regardless of who you're facing, we should have that level of professionalism.
Andrea Zekis with the Arkansas Trans Equality Coalition, the group that worked with LRPD on drafting up the new policies, said when she first came out and started living her life as a woman, she faced confusion with law enforcement. Zekis recalled a time when she needed to show her identification card and the police officer did not understand why her picture did not match how she currently looked.
As a transgender person, I am fully aware that, even though I live openly, that at anytime I can be a victim of violence.

We have members of the transgender community who feel like they have to leave Arkansas to feel safe.

–Zekis
I would be one of those.
If someone is a woman or a man, they're being treated as a woman or a man. This is not special rights. It's the same rights as everybody else.

–Zekis
Personally, I'd like to remember and give thanks to my mental health team, Little Rock therapists Kurt Wilhelm and Ralph Hyman (right, as Sweeney Todd), Julie Waters for founding the Transgen listserve, where I first developed my (writing) voice, and the people who had the confidence in me to keep me employed as a teacher, especially Ilona Anderson, who hired me into a tenure track position at Bloomfield College in New Jersey after I gave up tenure at the University of Central Arkansas so I could find a better place to be. I'd also like to thank my partner, Debbie, for putting up with me. and, even though I have lost contact with many (most?) of them, my friends along the way: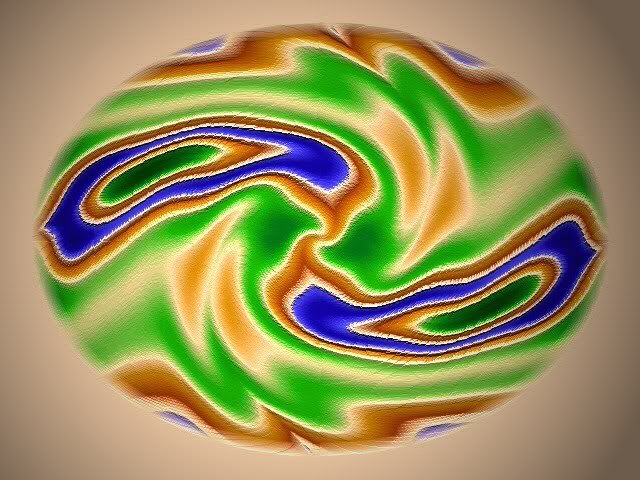 Obstacles
Friends Along the Way
I started out on this

road all alone

Fear and Pain

my only companions

I wondered if

I would lose myself

The road seemed dark

and fraught with peril

Til I found I had

Friends along the way
As the road wound

through hard terrain

I sometimes doubted

my ability to go on

But I fought back

the Fear

and worked through

the Pain

with the help of my

Friends along the way
As time passed by

the road ascended

Obstacles less frequent

but harder to pass

And at times

I needed the

places of refuge

respite and care

offered to me by

Friends along the way
I've come to the crest

of the mountain

I've climbed

As I look down below

I see all of the

barriers crossed

the challenges I met

and the lessons I learned

I will never forget those

Friends along the way
What lies over

the top of the road

There is no

way of knowing

But deep in my heart

From the depths

of my soul

I know that I'll have

The company of my

Friends from along the way
–Robyn Elaine Serven

–July, 1994