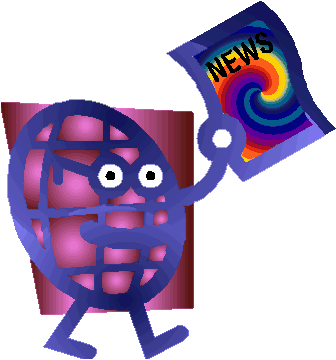 Every once in awhile the stories pile up and in trying to remain current, I publish a compendium of transgender news stories. I know that makes for a long read, but if I didn't do this, some storries wouldn't get any overage at all.
I hope you'll at least scan the stories. A better educated public is a fairer public.
Dateline Brussels:
There was not much notice of my diary from yesterday: Conchita Wurst at the EU Parliament yesterday
As commenter Joshua Bloxom wrote:
Can one imagine a transgendered person being even acknowledged, at anything that the US Congress had to do with?
—————————————————
Dateline Anaheim, CA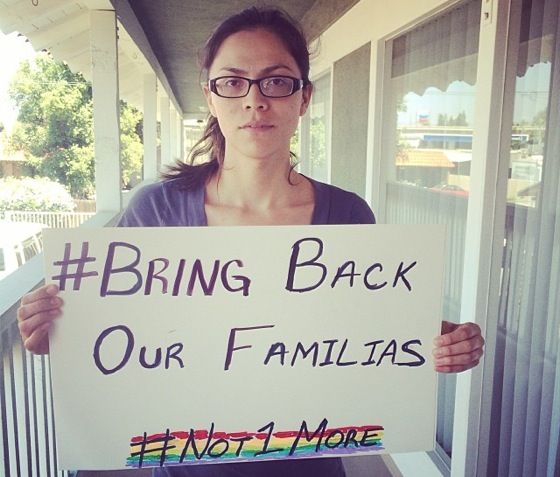 I first wrote about Zoraida Reyes in June: Undocumented, Unafraid and Unashamed…and now unfortunately, deceased
According to court filings by the Orange County DA's Office
Randy Lee Parkerson met transgender immigrant rights activist Zoraida "Ale" Reyes, choked her to death and kept her body in the trunk of his car before dumping the corpse behind a Dairy Queen
Parkerson has been charged with felony murder and faces 25-to-life if convicted. He is being held on $1 million bail at the Central Jail in Santa Ana
———————————–

Dateline Nairobi, Kenya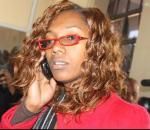 I first wrote about Audrey Mbuguain June of 2013. Audrey is a Kenyan transgender activist. Audrey has recently won two historic lawsuits.
The Kenyan High Court ordered the Kenya Nartional Examination Council (KNEC)to issue Audrey a new certificate in the name Audrey Mbugua Ithibu…and without the traditional gender marker.
I note that this is a novel issue and KNEC cannot be faulted for refusing to issue an amendment to the applicant

–Justice Weldon Korir
Justice Korir said that KNEC had failed to demonstrate why Audrey could not be issued another certificate with the desired changes.
The court takes judicial notice of the fact that examinations in this country are not administered based on the gender of the candidate. Marks are also not awarded on gender

–Justice Korir
KNEC was cautious about issuing the certificate stating that it was not clear on whether the transition from male to female had been achieved or was even legal.

The medical report does not indicate whether the medical treatment is meant to achieve and is deliberately vague and confusing.

–KNEC
Audrey has previously been accepted to be a woman by the Higher Education Loans Board and the Ministry of Immigration.
Justice Korir, while granting the orders noted that every human being is entitled to human dignity, adding that this can be violated through humiliation, degradation or dehumanisation. He further noted that the law does not require the gender mark on the certificate and the document can be regarded as complete without the mark. "Removal of the gender mark will therefore not dilute the quality of the certificate," the judge stated.
Audrey filed suit a year ago, challenging the refusal of the exam council to change her certificate. She said that the fact that her Kenya Certificate of Secondary Education bears a man's name and gender has made it impossible for her to get a job, which she called a violation of her rights.
Audrey founded the organization Transgender Education and Advocacy.
In July, the high court ordered the authorities to register her lobby group, Transgender Education and Advocacy, saying their refusal to do so had no legal basis and was an abuse of power.

—BBC
—————————————
There is but one story to cover out of OZ
Dateline Brisbane, OZ
Indonesian trans woman Mayang Prasetyo, 27, was murdered by her partner Marcus Volke, who took his own life after he was discovered cooking parts of her dismembered body.
Apparently Volke called a local electrician after a boil over shorted out his electric stove and the power in his apartment. The electrician said the whole place stunk to high heaven and he got out of there after he noticed rubber gloves, bleach and a "massive" cooking pot on the stove. The electrician said Volke told him he was cooking "pig's broth."
Early reports identified Volke as a chef, leading to horrible headlines.
It has more recently been found that Volke was in reality a male prostitute.
A friend of Marcus Volke told Daily Mail Australia that Volke had never worked as a chef but used it as a cover story to avoid telling his family and close friends the truth about his life.
There is a video report here..
At that last link, Trans Health Australia coordinator Melody Moore called out NewsCorp's Courier-Mail for using the "soul destroying" headlines "Monster Chef and the She-Male" and "Ladyboy and the Butcher", and "Killed and cooked trans woman was high-class 'shemale' sex worker", which were all accompanied by photos of Mayang posing in a bikini.
It's disgusting, it's just sensationalism, it's dehumanising a trans woman. She is the victim here and they are vilifying, stigmatising and dehumanising the victim, making her to look like she's just as bad as her sick boyfriend.
It's very heavily sexualised terminology for a start, invented by the porn industry

It's absolutely disgusting. I never thought a newspaper would stoop to such a low.

I hope out of this tragedy there can some be some good come out of it and the media learns a lesson. This is just wrong.

–Melody Moore
The Courier-Mail issued a nopology yesterday. Under the Headline Victim's memory should be valued
The newspaper acknowledged that using the terms "she-male" and "ladyboy" was disrespectful of Mayang's memory and followed with
The Courier-Mail had no intention of diminishing the value of Mayang's life, or to add to the grief being felt by her family.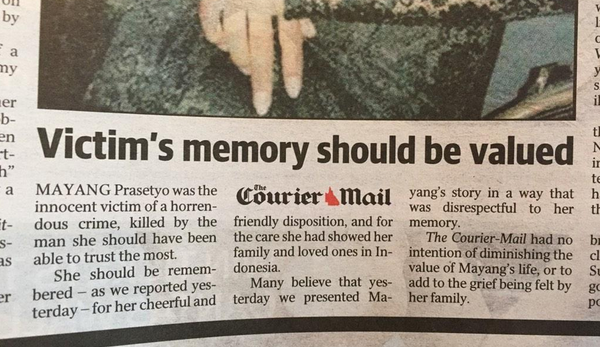 Some Brisbane businesses have joined the protest about the coverage and are now refusing to stock the Courier-Mail
Someone's sexuality and what they do for a living is by no means a reason for them to be a victim of such an horrific crime. Violence against women in any form is NOT on. We have decided that we no longer wish to support a business who degrades people and therefor will no longer be supplying the paper. I'd also ask you to consider signing a petition to ensure our newspapers Report fairly.
Please be aware that I will no longer be selling The Courier Mail, or any other News Corp Australia publications, at the Café.

Whilst everyone has the choice to purchase and read whatever they would like, this decision is the least I can do to show my disgust towards today's front cover of The Courier Mail.

The derogatory and prejudiced name calling and shaming of a murder victim, at the hands of one of our largest media outlets, is the reason behind my decision to discontinue the sale of the papers.

Although my decision will not mean much to News Corp, about $53 a week in fact, it will hopefully show my support towards the victim, Mayang Prasetyo, her family and the transgender community.

We sincerely hope that the attitudes represented by today's front page aren't taken as representative of our state's own thoughts, or that by any means, we believe her gender had anything to do with the fact that she was murdered.

October is Mental Health Month, what a huge step backwards you have just taken in the acceptance and recognition of a person's right to their own identity.

Shame on you, Courier Mail.
The Bowerbird post has attracted 11,392 Likes and counting.
Change.org has a petition, of course.
———————————————-
Dateline Winnepeg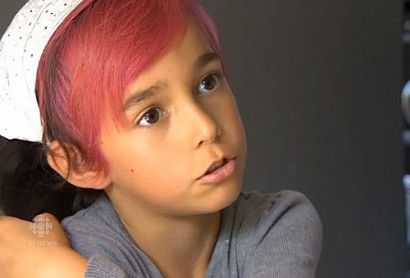 Isabella Burgos is 8. She has known since she was 4, that she is really a girl. Last month, she began the new school year as a transgender girl.
Isabella has said that other students have not been bullying her since her return to school… but "adults" have.
on at least three occasions, a parent has. And now, the Burgos say, the verbal attacks have extended to their son and themselves.
Before the attacks on Isabella, she had been allowed to use the girl's restroom. But after being screamed at by he afore-mentioned "adult" three times, she is no longer allowed to do so, but rather must use a "gender-neutral" facility.
A Winnipeg student is receiving a lot of support from schoolmates and online after she was told not to use the girls' washroom at school. Despite the outpouring of support, the transgender 8-year-old's dad says the family will keep fighting for her rights.

—CTV
We'd like for her to start just being a girl.

–Dale Burgos, father
A lot of friends are supporting me," Isabella, who's currently sporting a bright pink hairstyle, told CTV's Canada AM. They are wearing pink on crazy hair day… It makes me feel happy.

–Isabella
On Twitter: #Pink4bella
————————————————–

Dateline Homewood, AL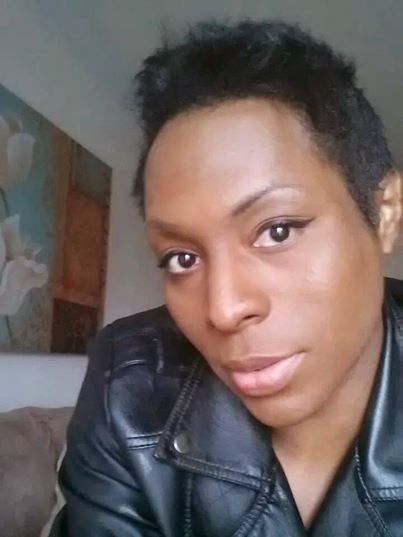 Homewood Police say they are searching for Cedric Trammel Mitchell, a 31-year-old trans woman from Litonia, GA, who went missing from the Econo Lodge in Homewood on September 27.
First comment at the local ABC News site:
I bet they find it on a corner somewhere
Please forgive me, but I have difficulty believing the Homewood PD is going to be searching all that
hard for a missing trans woman of color.
————————————-