Halloween Treats for Adults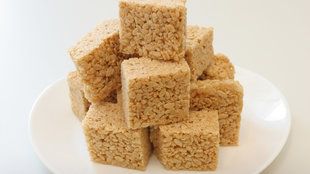 These are easy to make treats for adults. There are several others you can find here that are a bit more complicated for the daring.

TMC
Halloween Waffles
You need a waffle iron for these. They are great served with Maple syrup, apple sauce or pumpkin butter
The only thing even remotely tricky about it is getting the sugar to the tint of brown you want — not too light, and definitely not too dark, which can happen in a flash.
Browning the butter elevates these plebeian snacks into something more toothsome, and it adds just an extra couple of minutes to the process.
The microwave makes this quick easy but it's still very hot
Of all chocolates, truffles, at their richly creamy, intensely bittersweet best, are the ultimate chocolate confection.
Childhood fractures are common, especially among boys. Even so, the injuries are rarely treated correctly in emergency rooms, new research shows.

The most frequent problem is the splint – the combination of fabric wrap and rigid material used to stabilize a broken bone. A pediatric orthopedic team at the University of Maryland School of Medicine examined the splinting technique used in 275 young patients, who averaged 8 years old. In 93 percent of the cases, the injury had been wrapped improperly, according to a study presented this month at the American Academy of Pediatrics conference in San Diego.
Fructose, a sugar widely consumed in the form of high-fructose corn syrup, may promote obesity and diabetes by overstimulating a hormone that helps to regulate fat accumulation, researchers reported on Monday.

The study, carried out at Harvard Medical School, marks the first time that scientists have identified a hormone that rises sharply and consistently in response to eating fructose. The finding suggests that people may vary in their sensitivity to the sugar, and that eventually it may be possible to test an individual for susceptibility to illnesses linked to weight gain.
Polio is surging again in Pakistan, frustrating world health officials trying to wipe out the disease.

Last week, the country reported 202 cases of paralysis, the first time in 14 years the figure topped 200.

Pakistan is the only country where the virus is spreading fast. Eight of Afghanistan's 10 cases are linked to Pakistan, said Dr. Elias Durry, who directs the World Health Organization's response in Pakistan. Both Nigeria and Somalia have fewer than 10 cases each, and Africa may be polio-free by 2015, he said.

But in Pakistan, he said, "the virus is laughing at us and doing whatever it wants."
An experimental therapy has brought prolonged remissions to a high proportion of patients who were facing death from advanced leukemia after standard treatments had failed, researchers are reporting.

The therapy involves genetically programming cells from the patient's own immune system to fight the disease. [..]

Six months after being treated, 23 of the 30 patients were still alive, and 19 of them have remained in complete remission.

The study, by researchers at the Children's Hospital of Philadelphia and the Hospital of the University of Pennsylvania, is being published in The New England Journal of Medicine.
After withdrawing some of its activity-tracking wristbands from store shelves in February, Fitbit says another version of its wearable devices will not suffer the same fate.

The Consumer Product Safety Commission has opted not to recall the Fitbit Flex, provided that the company makes some small adjustments to make it safer for consumers.

The wristband will now come with a warning that it contains nickel, a common allergen used in many types of products, and a new sizing guideline to prevent users from wearing the devices too tightly.
The World Health Organization declared the West African nation of Senegal to be free of Ebola on Friday, a rare success in dealing with a deadly virus that has rampaged uncontrolled in neighboring countries and prompted alarm around the world.

Senegal's achievement came as the health organization was reported to have internally acknowledged its own stark failure to arrest the disease months ago. The internal document reportedly went far beyond the self-criticism that organization officials have expressed publicly about their response.
When the Centers for Disease Control and Prevention assured the public this month that most American hospitals could treat cases of Ebola, it was technically correct. Hospitals routinely treat highly contagious diseases, and top-tier ones are extensively equipped to isolate patients who pose special risks.

But the infection over the past week of two Texas hospital workers betrayed what even many of the best hospitals lack: the ability to handle the tide of infectious waste that Ebola generates.
About 7.3 million Americans are enrolled in private coverage through the Affordable Care Act marketplaces, and more than 80 percent qualified for federal subsidies to help with the cost of their monthly premiums. But many are still on the hook for deductibles that can top $5,000 for individuals and $10,000 for families – the trade-off, insurers say, for keeping premiums for the marketplace plans relatively low. The result is that some people – no firm data exists on how many – say they hesitate to use their new insurance because of the high out-of-pocket costs.

Insurers must cover certain preventive services, like immunizations, cholesterol checks and screening for breast and colon cancer, at no cost to the consumer if the provider is in their network. But for other services and items, like prescription drugs, marketplace customers often have to meet their deductible before insurance starts to help.

While high-deductible plans cover most of the costs of severe illnesses and lengthy hospital stays, protecting against catastrophic debt, those plans may compel people to forgo routine care that could prevent bigger, longer-term health issues, according to experts and research
Consumption of sugary soda drinks such as cola and lemonade may be linked to accelerated DNA ageing, say researchers who have studied the impact of the drinks in more than 5,000 people.

High-sugar fizzy drinks have been under fire from campaigners for contributing to obesity and type-2 diabetes, but this is the first study to suggest a link with ageing. The researchers found that people who reported drinking a 350ml bottle of fizzy drink per day had DNA changes typical of cells 4.6 years older.
Exposure therapy has proved a highly successful treatment for phobias, but it's impractical for things such as fear of public speaking or flying. The answer may be virtual reality

Take a walk down any street and out of every 10 people you pass, one will probably be afflicted by social phobia at some point in their life. Phobias may vary drastically in terms of their prevalence and severity, but they are rather more common than we realise.

There are two known mechanisms that allow phobias to develop. The first is simply personal experience – so people who have been bitten by a dog, for example, learn to associate dogs with fear and danger.

The second is the global media. Before the advent of the internet and rolling 24-hour news coverage, the only information about a tragedy would come from print newspapers, evening television news reports and hearsay. Nowadays, the coverage of events such as the two Malaysia Airlines disasters earlier this year is so immersive, it can instil sustained anxiety or trauma in some viewers, even if their own experiences of flying have been positive.

For around one third of phobia sufferers, however, the cause is unknown.
Doctors in the UK are under increasing pressure to boost diagnosis rates. For example, GP practices have been set targets in dementia and can trigger an inspection if they fall behind in other clinical areas such as asthma, diabetes and even depression. There are understandable concerns that patients might be left suffering or at risk due to a lack of a diagnosis, but what is the science behind these targets? Can you make a reliable estimate of the numbers of people who should be diagnosed but aren't, when – by definition – you don't know about them?

Science is all about measuring things, and when it comes to taking measurements you have to get the scale right. While it might be entirely reasonable to use the milometer in your car to calculate the distance from London to Birmingham, it would be absurd to use the same instrument to map out the dimensions of a tennis court. Get the scale wrong and the margin for error becomes unacceptable, giving measurements that are meaningless or even dangerous.
Flashing green men and high-pitched beeping ensure that when we cross the road there are plenty of signals to help us. But if these cues fail, it can cause us to hesitate, rush, stop-start or randomly change direction.

While the picture is a little more complex in our bodies, our cells too must be able to sense particular signals that point them in the right direction. And much like a broken crossing signal, changes in how cells perceive these triggers can have serious consequences.

Nimble tumour cells help cancer spread rapidly. This is especially true in melanoma, a skin cancer that can be difficult to treat – particularly if it's diagnosed at a more advanced stage. Melanoma rates are five times higher than they were 40 years ago, with more than 13,000 people diagnosed each year in the UK, so finding ways to stop it spreading is of huge importance.
After three years of follow up, researchers say the treatment is safe and most patients have notably improved vision

Patients with a devastating eye disease who had embryonic stem cell therapy to improve their sight have suffered no major side-effects since they had the treatment, scientists report.

The study (pdf) represents the first evidence for the long-term safety of the pioneering therapy, which restored some vision to more than half of the patients who took part in the trial.

There had been concerns that the cells could be rejected by the body's immune system or become overactive and grow into tumours. But after following the patients for up to three years, researchers said the treatment appeared to be safe.
Experts at Harvard University use stem cells to create insulin-producing beta cells in large quantities, and say human transplantation trials could be under way within a few years

Scientists believe they have made a major advance in the quest to find an effective treatment for type 1 diabetes.

Using human embryonic stem cells as a starting point, they have for the first time been able to create human insulin-producing beta cells equivalent in almost every way to normally functioning beta cells in the kind of large quantities needed for cell transplantation and pharmaceutical purposes.

Doug Melton, Xander University Professor at Harvard University, who led the work, said he hopes to have human transplantation trials using the cells under way within a few years.

The stem cell-derived beta cells are currently undergoing trials in animal models, including non-human primates.