Welcome to The Breakfast Club! We're a disorganized group of rebel lefties who hang out and chat if and when we're not too hungover we've been bailed out we're not too exhausted from last night's (CENSORED) the caffeine kicks in. Join us every weekday morning at 9am (ET) and weekend morning at 10:30am (ET) to talk about current news and our boring lives and to make fun of LaEscapee! If we are ever running late, it's PhilJD's fault.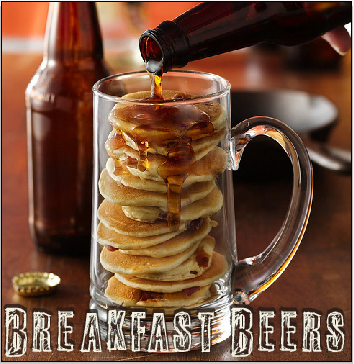 This Day in History
Breakfast News
—–
China Defends Crackdown on Critics Ahead of Tiananmen Anniversary

China on Tuesday defended as "lawful" its detention of government critics ahead of this week's 25th anniversary of the Tiananmen Square crackdown.

Dozens of activists have been detained or placed under house arrest in the lead-up to the June 3-4 anniversary of the violent suppression of pro-democracy protests.

When asked Tuesday why Beijing was detaining the dissidents, Foreign Ministry spokesman Hong Lei said only that China was acting according to the law.
—–
Syria's presidential election: How fair can a vote be in a war zone?

Syria may be embroiled in a brutal three-year civil war, but that's not stopping the government from holding controversial presidential elections this week.

The election, which has been branded a sham by the West and by the Syrian opposition, is widely expected to return President Bashar al-Assad to power.
—–
Ukraine crisis: 'Heavy fighting' around Sloviansk

Heavy fighting is taking place in and around the eastern Ukrainian town of Sloviansk, Russian and Ukrainian media report.

Ukrainian troops shelled the town early on Tuesday, Itar-Tass reported, with warplanes flying overhead.

One member of the security services was reported by local media to have been killed and 13 injured when separatists attacked posts near Sloviansk.
—–
Seattle raises minimum wage; will others follow?

Seattle activists celebrated a successful campaign to gradually increase the city's minimum wage to $15 by calling for a national movement to close the income and opportunity gaps between rich and poor.

The Seattle City Council unanimously passed an ordinance Monday that would give the city the highest minimum wage in the nation.

Socialist City Council Member Kshama Sawant, who after the council meeting called on the people of America to elect more independent and socialist candidates, said the push for a higher minimum wage is spreading across the nation.
—–
Cesar Chavez for Congress? Maybe in Arizona

A mystery candidate for Congress with the potential to draw valuable votes in a close race has baffled longtime political watchers for months.

Democratic contenders with meticulously honed identities are battling for retiring U.S. Rep. Ed Pastor's coveted safe seat in Phoenix and the West Valley. In a district where voters have recognized Pastor, Arizona's first Latino congressman, on the ballot for nearly 40 years, the familiarity of the mystery candidate's name alone could capture support.

The candidate has no money, no endorsements and no paid campaign staff. Until The Arizona Republic began asking questions, he seemed to have no past.

—–
Tsarnaev friend seeks to suppress statements

Speaking English with relative ease, despite a notable Russian accent, a former University of Massachusetts Dartmouth student from central Asia testified Monday that he was manipulated into giving incriminating statements to the FBI that led to his facing charges of obstructing justice in the Boston Marathon bombings.

Dias Kadyrbayev, 20, a college friend of bombing suspect Dzhokhar Tsarnaev, has allegedly admitted that he, along with his roommate, took Tsarnaev's backpack containing fireworks from his dorm room on the night of April 18, 2013, and threw it in a dumpster behind their apartment in New Bedford. Tsarnaev was on the run at the time.

However, Kadyrbayev, a native of Kazakhstan, wants those statements, which led to the recovery of Tsarnaev's backpack in a landfill, suppressed by a federal judge prior to his September trial, on grounds that his poor English skills last year limited his understanding of his Miranda rights, among other things.
—–
Female hurricanes are deadlier than male hurricanes, study says

pparently sexism isn't just a social problem — if you're in the path of a hurricane, gender bias might actually kill you.

A study suggests people prepare differently for hurricanes depending on whether the storm has a male or female name.

"Feminine-named hurricanes (vs. masculine-named hurricanes) cause significantly more deaths, apparently because they lead to a lower perceived risk and consequently less preparedness," a team of researchers wrote in the Proceedings of the National Academy of Sciences.
—–
1 of 8 U.S. Kids Mistreated Before Age 18, Study Finds

More than 12 percent of kids in the United States experience beatings, neglect or sexual or emotional abuse, according to a new study.

"One in 8 American children, at some point between birth and their 18th birthday, will be maltreated," said study researcher Christopher Wildeman, associate professor of sociology at Yale University.

Although the percentage of confirmed cases of abuse and neglect is lower than 25 years ago, it's higher than Wildeman had anticipated. "We compulsively checked our numbers when it came back as 12 percent," he said.
The Daily Wiki
A snob is a person who believes in the existence of an equation between status and human worth. The term also refers to a person who believes that some people are inherently inferior to him or her for any one of a variety of reasons, including real or supposed intellect, wealth, education, ancestry, power, physical strength, class, taste, beauty, nationality, fame, extreme success of a family member or friend, etc. Often this form of snobbery reflects the snob's personal attributes. For example, a common snobbery of the affluent is the belief that wealth is either the cause or result of superiority, or both. Both definitions are used as a pejorative.
—–
Something to Think about over Coffee Prozac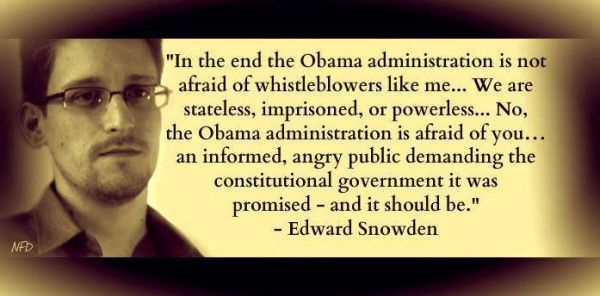 —–
Breakfast Tunes
—–
Stupid Shit by LaEscapee