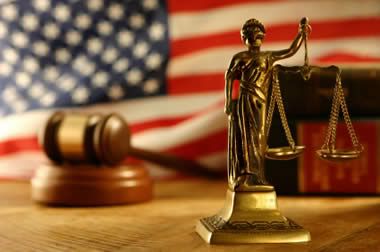 Eric Holder has filed a lawsuit putting the federal government behind the discrimination claim of a transwoman against a Texas RV park.
On October 3 the suit was filed in the Eastern District of Texas (Tyler Division) against George Toone and his company, In Toone Services. In Toone Services owns Texas RV Park in Athens, TX.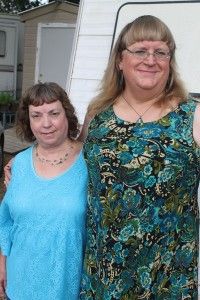 Roxanne Joganik filed a complaint with the US Department of Housing and Urban Development in June 2012, alleging that Toone discriminated against her on the basis of sex, violating the federal Fair Housing Act. Joganik and her roommate, Darlina Anthony, moved into the park on a month-to-month lease in April of 2011. In Toone Services acquired the property in May of 2012, 5 days after Joganik had paid her rent through the month of June. Joganik informed Toone that she was transgender and asked him if he would have a problem with her wearing female clothing in the common areas of the RV park. Toone said it would be a problem because "there are children around the pool." So Joganik refrained from doing so.
A week later Toone distributed copies of the new park rules, requiring residents to sign them along with their service agreements. The rules said that management "reserved the right to refuse entrance to anyone for any reason other than 'race, religion, handicapped (sic), color or national origin.'" The new rules did not include sex or family status, which are protected classes under the FHA. So Joganik refused to sign the rules.
Toone then put a notice on Joganik's door stating that her service agreement would not be renewed and that the five days remaining on the lease would be refunded if she left immediately. On June 11, 2012, Toone initiated eviction proceedings. He later told HUD investigators that he would "do everything legally and morally possible" to remove Joganik from the premises. When Toone asked the local county sheriff to remove the two women from the park, the sheriff refused, saying it was a civil matter, not a criminal one.
They said they weren't going to have my kind living in the park.

–Joganik, referring to George and Amy Toone
Joganik volunteered to leave the park if her partner could stay, but the company refused to allow Anthony to reside there either.
He told me that he didn't like my kind either.

–Anthony
We can only suppose that Anthony's "kind" consists of people who don't hate transfolk.
At the eviction hearing in July the court ruled in Toone's favor, awarding him posession of the lot, $2500 in attorneys' fees and $116 in court costs. The presiding judge told "Joganik not to talk about her fair housing case or to use the word 'transgender' in court." Joganik and her roommate we evicted on August 18, 2012.
HUD investigated the complaint and the regional director of HUD's Fort Worth Regional Office of Fair Housing and Equal Opportunity issued a charge of discrimination on August 18, 2013, stating that "reasonable cause exists to believe that the defendants engaged in discriminatory housing practices."
In Toone Services has denied the allegation, claiming that the couple's RV "did not constitute a dwelling." The company claimed the couple were evicted for "killing wildlife and disturbing other residents."
If the discrimination charge is upheld, the company can be fined up to $16,000.
The National Center for Transgender Equality's director of policy, Harper Jean Tobin, says she is not aware of any other case in which HUD has gone to court over anti-transgender discrimination.
The U.S. Departments of Justice and Education recently settled an administrative complaint brought under Title IX by a transgender student in California – the case was investigated by the two departments but the settlement kept it from ever going to court.

–Tobin
Tobin called hosing discrimination against transpeople "deplorably common." Data show that 19% of transpeople have been refused a home or apartment because of their identity and 11% have been evicted because of discrimination.
Tobin added that the filing of this case "underscores that transgender people who are experiencing discrimination today throughout the country have legal recourse, and housing providers should take note. It does not diminish the need for Congress to clarify the law and put all housing providers and employers clearly on notice."