Francisco Alvarado at Banana Republic nails it: The Christian Family Coalition Hates Transgender People Too. Not surprisingly, the CFC opposes legal protections and the pursuit of life, liberty and the pursuit of happiness for gender-variant people.
The Miami-Dade County Commission is considering an amendment to the county's human rights ordinance that would protect transfolk from discrimination. In response CFC executive director Anthony Vedrugo is rallying his unholy band to show up at the Commission's July 8 meeting to oppose the measure. You can see the message Vedrugo fired off to his gang of ruffians followers on the inside.
ACT NOW!
The Miami-Dade Commission wants to pass a dangerous law that will force all places to open bathrooms and dressing rooms to "transsexuals." (men who allege they are women, and women to allege they are men) If one objects, they will be fired, sued and fined!
Not willing to pass up the opportunity to spread racial division, the mailing directs members to contact two the Commission's minority members, Jose 'Pepe' Diaz and Jean Monestime.
Apparently, Verdugo went to the Joseph McCarthy School of Shameless Scare-Mongering Propaganda.

–Alvarado
Note the fear in the little girl's eyes. Note also the appearance of the man…who is quite obviously not transgender because no transwoman would look like that in public, let alone have a photograph taken appearing like that.
For those who claim it would be non-transgender men claiming to be transgender in order to gain access to practice their perversion, let me add the words of Canadian Senator Grant Mitchell:
[If the bill fails because of the bathroom fear] we are in fact holding a whole community of people hostage because of what somebody else might do that is wrong. We simply don't do that in our legal system and we don't do that in our society.

–Grant Mitchell
According to the Miami-Dade HIV/AIDS Partnership, there are between 5,020 and 20,080 transpeople residing in Miami-Dade County.
The county was spurred to add transpeople to the protections based on the findings of the 2011 study Injustice at Every Turn, which found that 90% of transpeople experience harassment, mistreatment or discrimination in employment, 47% had been fired, not hired, or denied a promotion because they were transgender, and 53% had been verbally harassed or disrespected in places of public accommodation such as hotels, restaurants, buses, airports, and governmental agencies. And when this is combines with structural racism, the treatment becomes especially devastating for transgender people of color, who are highly likely to be living in extreme poverty. The result of all this is an attempted suicide rate of 41%, as compared to the attempted suicide rate in the general population of 1.6%.
So the county is attempting to follow the footsteps of the federal government…oh, wait. That's not likely…because we transfolk have no goddamn federal anti-discrimination protections!
Wouldn't it be nice if somebody other than CFC members showed up for the meeting of the County Commissioners to speak in our favor? Why, yes, it would.
SAVE Dade will hopefully have a contingent.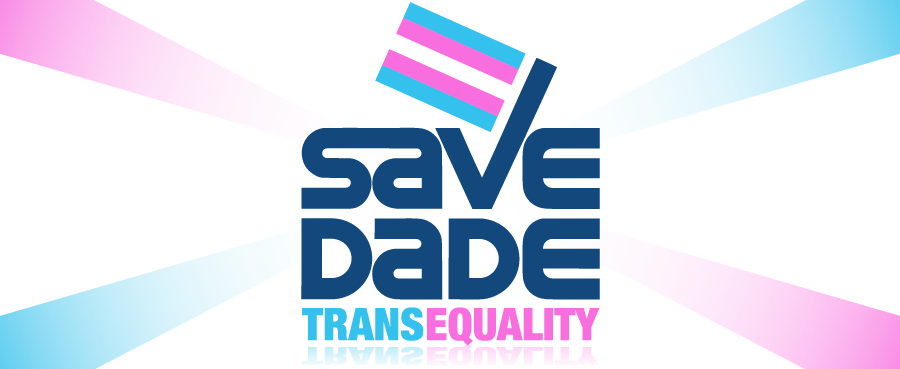 As more transgender people live openly, education and acceptance are essential to ensure that people who are transgender do not experience a heightened level of discrimination or prejudice.

–SAVE Dade Executive Director CJ Ortuño
I've stood for fairness and equality all my life.  Discrimination is discrimination wherever you may find it.  This legislation addresses the omission of transgender individuals from the Miami-Dade County ordinance which prohibits discrimination in housing, public accommodations and employment based on gender identity or expression.  Discrimination is wrong.  I will continue to work to root our intolerance and prejudice from our communities.

–Commissioner Audrey Edmonson, who chairs the Health and Social Services Committee, which currently has control of the proposed ordinance
A society that fosters acceptance and embraces our differences attracts more business and makes Miami-Dade an attractive place for all people. This ordinance does exactly that.

–Commissioner and bill co-sponsor Bruno Barreiro
I'd like to be able to say that Equality Florida is also going to be there to stand up for us, but I don't find any evidence of that at their website.