(2 pm. – promoted by ek hornbeck)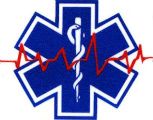 Welcome to the Health and Fitness News, a weekly diary which is cross-posted from The Stars Hollow Gazette. It is open for discussion about health related issues including diet, exercise, health and health care issues, as well as, tips on what you can do when there is a medical emergency. Also an opportunity to share and exchange your favorite healthy recipes.
Questions are encouraged and I will answer to the best of my ability. If I can't, I will try to steer you in the right direction. Naturally, I cannot give individual medical advice for personal health issues. I can give you information about medical conditions and the current treatments available.
You can now find past Health and Fitness News diaries here and on the right hand side of the Front Page.
Summer Stir-Fries
If you are trying to put dinner together in a hot apartment this summer you will appreciate the fact that stir-frying in a wok requires little more than a five-minute blast of heat. Some time is needed to prepare the ingredients while the stove is off, but once you begin cooking, be ready to eat. Yes, you have to cook the rice or noodles you will be eating with your stir-fries, but those can be cooked ahead, in the morning for example, before it gets too hot, or in a rice cooker, and then reheated in the wok.

!Martha Rose Shulman~
Stir-Fried Shrimp With Amaranth (or Beet Greens), Red Pepper and Cilantro
For a beautiful meal, serve the stir-fry with red rice, like Bhutanese rice.
The eggplant in this spicy stir-fry is roasted first so that the stir-fry won't require too much oil.
This sweet and spicy dish also works with regular green beans.
A mix of hot and sweet peppers and "velveted" chicken makes for a delicious dish.
Tomatoes and noodles Asian style: the tomatoes soften just a little but sweeten a lot.
General Medicine/Family Medical
COPD Tied to Tiny Brain Bleeds, Study Finds

by Robert Preidt, HealthDay Reporter
Likelihood increases with illness severity, researchers say

July 19 (HealthDay News) — People with the lung condition called chronic obstructive pulmonary disease (COPD) are at increased risk for bleeding in the brain, a new study finds.

Researchers looked at 165 people with COPD and 645 people with normal lung function and found that those with COPD were more likely to have what are called cerebral microbleeds.

The more severe a patient's breathing problems, the more likely they were to have microbleeds, according to the study, published online July 19 in the American Journal of Respiratory and Critical Care Medicine.
Diabetes-Linked Amputations Declining, Study Finds

by Marijke Vroomen Durning, HealthDay Reporter
Although disease rates are rising, orthopedic treatments have improved, experts say

July 19 (HealthDay News) — Fewer foot and leg amputations are being performed on people with diabetes, even as rates of the disease are rising in the United States, a new study finds.

Drastic diabetes-related amputations were cut by nearly half over the past decade, researchers report in the July issue of the journal Foot & Ankle International.
U.S. News & World Report Ranks Best Hospitals

by Matt McMillen, WebMD Health News
uly 18, 2013 — Johns Hopkins Hospital regained its top spot on this year's U.S. News & World Report list of best U.S. hospitals. The Baltimore hospital had held the top spot for 21 years until 2012, when Massachusetts General earned the title.

The rankings are based on several factors:
U.S. Blacks Still Lag Whites in Life Expectancy

by Steven Reinberg, HealthDay Reporter
Heart disease, cancer and murder main contributors to four-year disparity, experts say

July 18 (HealthDay News) — Despite a significant increase in life expectancy in recent decades, black Americans still die almost four years earlier than white Americans do, federal health officials reported Thursday.

The disparity is largely due to higher death rates from cancer, diabetes, heart disease, murder and stroke, according to statistics released by the U.S. Centers for Disease Control and Prevention.
'iKnife' Tells Surgeon Whether Tissue Is Cancerous

by Dennis Thompson, HealthDay Reporter
But more research needed to see if device works in everyday practice, expert says

uly 17 (HealthDay News) — An experimental surgical "knife" can accurately identify cancerous tissue as a surgeon cuts through it, creating the potential for shorter cancer surgeries that remove all traces of tumor, according to a study co-written by the device's developers.

The "iKnife" uses electricity to cauterize surgical incisions as they are made, and then samples the resulting smoke to determine whether the tissue being cut is healthy or cancerous.
Following BP-Drug Schedule May Be Critical to Survival

by Robert Preidt, HealthDay Reporter
Risk of stroke, death increased for patients who weren't compliant, study finds

July 17 (HealthDay News) — Failure to take blood pressure-lowering medicines as directed greatly increases the risk of stroke and death in patients with high blood pressure, a new study finds.

"These results emphasize the importance of hypertensive [high blood pressure] patients taking their antihypertensive medications correctly in order to minimize their risk of serious complications such as fatal and non-fatal strokes," said study first author Dr. Kimmo Herttua, a senior fellow in the Population Research Unit at the University of Helsinki in Finland.
Warnings/Alerts/Guidelines
Chemicals in Cosmetics Tied to Thyroid Problems

by Robert Preidt, HealthDay Reporter
PFCs linger in the body for long periods, study author says

July 17 (HealthDay News) — Exposure to a class of chemicals used to make a wide range of consumer products can cause changes in thyroid function, according to a new study.

People have widespread exposure to perfluorinated chemicals (PFCs), which are used to manufacture items such as fabrics, carpets, cosmetics and paper coatings. These chemicals break down very slowly and take a long time to leave the body.
Seasonal Flu/Other Epidemics/Disasters
China's Bird Flu Might Someday Spread More Easily

by Steven Reinberg, HealthDay Reporter
For now, however, the virus doesn't transfer well from human to human, experts say

July 18 (HealthDay News) — The deadly H7N9 bird flu virus has the potential to be easily transmitted from human to human, a new study suggests.

Chinese scientists have found that the virus is highly transmissible between ferrets, a mammal often used to study possible virus transmission between humans. This discovery could portend a time where the virus might become pandemic, the researchers added.
Women's Health
Did Avoidance of Hormone Therapy Harm Certain Women?

by Kathleen Doheny, HealthDay Reporter
For older women without a uterus, estrogen may save lives, researchers say

uly 18 (HealthDay News) — Widespread discontinuance of hormone replacement therapy in the past decade possibly contributed to the deaths of nearly 50,000 U.S. women who had had a hysterectomy, a new analysis contends.

The findings refer only to women who've had a hysterectomy and then experience menopausal symptoms, the researchers emphasized.

"In women who have had a hysterectomy who have symptoms of hormone deficiency [such as hot flashes], it can be lifesaving for them to take estrogen," said review author Dr. Philip Sarrel, of Yale University School of Medicine.
Epilepsy Drugs in Pregnancy Tied to Risks for Kids

by Robert Preidt,HealthDay Reporter
Large Norwegian study followed offspring for up to 3 years

July 18 (HealthDay News) — The children of women who take drugs to treat epilepsy during pregnancy may be at increased risk for physical and mental developmental delays early in life, a large, new study finds.

Epilepsy is fairly common among women of childbearing age, and the use of antiepileptic drugs by pregnant women ranges from 0.2 to 0.5 percent.
Aspirin May Lower Women's Colon Cancer Risk

by Kathleen Doheny, HealthDay Reporter
Benefit must be weighed against GI bleeding, other risks, however, experts say

July 15 (HealthDay News) — Taking a low-dose aspirin every other day may reduce the risk of colorectal cancer, according to a study that focused on nearly 40,000 women aged 45 and older.

The protection does seem to take some time to surface, said researcher Nancy Cook, a professor of medicine at Brigham and Women's Hospital and Harvard Medical School. "After 10 years, we started to see an effect," she noted.
Men's Health
Prostate Cancer Hormone Treatment: Kidney Risk?

by Dennis Thompson, HealthDay Reporter
Review looked at side effect from androgen deprivation therapy

July 16 (HealthDay News) — Hormone therapy for prostate cancer may dramatically increase a man's risk of kidney failure, according to a new study.

Use of androgen deprivation therapy was tied to a 250 percent increase in a man's chances of suffering acute kidney injury, Canadian researchers found in a review of more than 10,000 men receiving treatment for early stage prostate cancer.

The study appears in the July 17 issue of the Journal of the American Medical Association.
New Drug May Help Some Prostate Cancer Patients

by Amy Norton, HealthDay Reporter
Study found Xofigo also improved quality of life for those whose cancer had spread to the bones

July 17 (HealthDay News) — A newly approved drug that emits radioactive particles can help extend the lives of certain men with advanced prostate cancer, a clinical trial finds.

Experts said the results, published in the July 18 issue of the New England Journal of Medicine, offer some good news for men whose cancer has migrated to the bones — a common and painful feature of advanced prostate cancer.
Pediatric Health
Researchers Focus on Eczema-Food Allergy Link

by Robert Preidt, HealthDay Reporter
Breakdown in skin barrier that occurs with eczema could play role in food sensitivity, study says

July 19 (HealthDay News) — The skin disease eczema may be an important factor in the development of food allergies in infants, a new British study suggests.

The breakdown in the skin barrier that occurs in eczema could play a key role in triggering food sensitivity in babies, the researchers from King's College London and the University of Dundee said.
Alzheimer's Progression, Step by Step

by Barbara Bronson Gray, HealthDay Reporter
As researchers learn more, therapy might someday address brain changes much sooner

July 16 (HealthDay News) — New research seeks to delineate just how Alzheimer's disease unfolds in the human brain.

Biological changes may happen earlier than scientists had previously thought, according to a new disease model. This suggests that early signs of risk could potentially become treatment targets long before symptoms of Alzheimer's begin to appear, the researchers said.
Divorce in Early Childhood May Harm Adult Ties

by Kathleen Doheny, HealthDay Reporter
If split happened when kids were young, they were less likely to feel secure later, particularly with fathers

July 16 (HealthDay News) — If parents divorce when their children are young, the split can affect how secure these children will feel about their relationship with their parents as adults, new research shows.

"The disruptive consequences of parental divorce on the security of parent-child relationships are more acute when parental divorce takes place early versus later in a child's life," said study author R. Chris Fraley, a professor of psychology at the university of Illinois at Urbana-Champaign.
More Kids May Be at Risk for High Blood Pressure

by Steven Reinberg, HealthDay Reporter
Study looked at rise in body fat, waist size and salt intake over 13-year period

uly 15 (HealthDay News) — The risk for high blood pressure in American teens and children increased 27 percent over 13 years, a new study finds, as waistlines thickened and kids consumed more salt in their diets.

"High blood pressure is the predominant risk factor for stroke, and stroke rates have been rising in children in the U.S. over recent years," said Dr. David Katz, director of the Yale University Prevention Research Center. He was not involved with the study.
Aging
Living Long and Healthy After 65 Depends on State: CDC

by Steven Reinberg, HealthDay Reporter
Race also influences your healthy life expectancy, researchers say

July 18 (HealthDay News) — Place and race influence healthy life expectancy at age 65, U.S. health officials said Thursday.

Blacks across the country and whites in the South have the lowest healthy life expectancy after age 65, according to 2007-2009 data analyzed by the U.S. Centers for Disease Control and Prevention (CDC). Healthy life expectancy refers to healthy aging, or the number of years lived without disability.

"Our data show there is a disparity by race and region in healthy aging," said Paula Yoon, acting director of CDC's Epidemiology and Analysis Program Office and report co-author.
Memory Worries May Be Early Sign of Alzheimer's

by Amy Norton. HealthDay Reporter
Although studies didn't prove connection, expert says concerns are worth mentioning to a doctor

July 17 (HealthDay News) — Older adults who notice new problems with balancing the checkbook or reading the newspaper may be at increased risk of dementia in the coming years, according to four new studies.

The research, being presented this week at the Alzheimer's Association International Conference in Boston, suggests that older adults' concerns about their memory could serve as an early warning sign of future dementia.
Too Little Vitamin D Hastens Disability as You Age?

by Robert Preidt, HealthDay Reporter
Stair-climbing, other everyday tasks were harder for those with deficiency, researchers found

July 17 (HealthDay News) — Older people with vitamin D deficiency may struggle with daily physical activities such as dressing or climbing stairs, a new study shows.

It's estimated that as many as 90 percent of older people are vitamin D-deficient. The vitamin, usually absorbed through sunlight or diet, plays a key role in bone and muscle health, and a deficiency can lead to reduced bone density, muscle weakness, osteoporosis and broken bones.
Delaying Retirement May Help Stave Off Alzheimer's

by Maureen Salamon, HealthDay Reporter
Study looked at self-employed workers in France

July 15 (HealthDay News) — As Americans increasingly delay retirement, a new French study indicates this scenario may have a silver lining: a lower risk of developing Alzheimer's disease.

Researchers analyzing health and insurance records of more than 429,000 self-employed workers found a 3 percent reduction in dementia risk for each extra year at the age of retirement. Workers evaluated had been retired for an average of more than 12 years, and 2.65 percent of the group had dementia.
Cancer, Chemo May Lower Alzheimer's Risk: Study

by Alan Mozes, HealthDay Reporter
Results, if confirmed, might point to new treatments

uly 15 (HealthDay News) — If battling a deadly disease can be said to have a silver lining, this might be it: Many forms of cancer appear to lower the risk for developing Alzheimer's disease, new research suggests.

After sifting through the health records of nearly 3.5 million patients, investigators concluded that most kinds of cancer seem to confer some degree of protection against Alzheimer's, reducing risk of the age-related brain disorder by anywhere from 9 percent to 51 percent.
Diabetes Drug May Protect the Brain

by Serena Gordon, HealthDay Reporter
Study found patients taking metformin were 20 percent less likely to develop dementiaJuly 15 (HealthDay News) — The diabetes drug metformin may do more than help control blood sugar levels: New research suggests it may also reduce the risk of dementia.

Compared to people taking another class of diabetes medications called sulfonylureas, those taking metformin had a 20 percent reduced risk of developing dementia over the five-year study period.

"Metformin could have a possible neuroprotective effect in the brain," said study author Dr. Rachel Whitmer, an epidemiologist in the division of research at Kaiser Permanente in Oakland, Calif.
Mental Health
Mental Illness Can Shorten Lives, Studies Show

by Robert Preidt,, HealthDay Reporter
Research into bipolar illness, psychotic symptoms point to higher risk for early death

July 17 (HealthDay News) — While mental illness can bring great anguish to those who suffer from it, two new studies show it can also take a toll on life span.

One study found that bipolar disorder boosted a person's odds of premature death, and the other found that teens with psychotic symptoms were at higher risk of suicide.

In the first study, researchers analyzed data from more than 6.5 million Swedish adults. The survey included more than 6,600 people with bipolar disorder, a chronic mental illness that is a leading cause of disability worldwide.
Nutrition/Diet/Fitness
Is a Gluten-Free Diet Right for You?

by Serena Gordon, HealthDay Reporter
Candidates include people with celiac disease, gluten sensitivity or those with a wheat allergy

July 19 (HealthDay News) — Chances are you know at least one person who's given up eating gluten. Maybe you've even given it up yourself. But who can really benefit from a gluten-free diet?

"Gluten is one of the main proteins found in wheat, barley and rye," said Dr. Joseph Levy, division director of pediatric gastroenterology at NYU Langone Medical Center in New York City. "It's actually a group of proteins and not a single component, but gluten is the general term."
Calorie Advice on Menus Might Not Help People Eat Better

by Alan Mozes, HealthDay Reporter
Customers may resist doing the math with every meal, study author says

July 18 (HealthDay News) — Making general calorie consumption guidelines available to patrons of restaurants where calorie count labels are already on the menu does not lead to better food choices, new research cautions.

"The general inability of calorie labeling to result in an overall reduction in the number of calories consumed has already been pretty widely shown," said study lead author Julie Downs. "So that's nothing new. But in the face of that, there has been the growing thought that perhaps the problem is that people don't know how to use the information without some framework, some guidance," she explained.
Your Smartphone May Be Making You Fat

by Barbara Bronson Gray, HealthDay Reporter
Heavy use tied to sedentary lifestyle, less fitness in study of college students

July 18 (HealthDay News) — Smartphone users just might be the new couch potatoes.

Researchers studying college students found that cellphone use — much like watching television — may significantly decrease physical activity and fitness levels.

"Using a cellphone doesn't have the same kind of negative stigma that sitting on the couch and watching TV has, but it can be just as bad for you," said study co-author Jacob Barkley, an associate professor of exercise science at Kent State University in Ohio.
Regular, Vigorous Exercise May Lower Stroke Risk

by Randy Dotinga, HealthDay Reporter
Direct effect not shown in study, but experts say physical activity's impact is clear

July 18 (HealthDay News) — Exercising enough to break a sweat most days might slightly reduce the risk of stroke in middle-aged and older people compared to those who are inactive, a new study suggests — although the findings aren't definitive and the difference may be insignificant.

Still, the study results indicate that "you can control your destiny with regards to stroke," said study lead author Michelle McDonnell. "A healthy diet, healthy body weight, regular exercise along with a moderate alcohol consumption and not smoking combined can reduce your risk of stroke by 80 percent. Here we show that regular physical activity is an important aspect of that and should be encouraged."
As Years Spent Obese Rise, So Do Heart Risks

by Steven Reinberg, HealthDay Reporter
Study strengthens link between excess pounds and cardiovascular troubles

July 16 (HealthDay News) — There's more bad news for overweight Americans: A 30-year study finds the risk for heart disease rises the longer someone is obese.

"Each year of obesity was associated with about a 2 to 4 percent higher risk of subclinical coronary heart disease," said study lead author Jared Reis, an epidemiologist with the U.S. National Heart, Lung, and Blood Institute.

"Subclinical" heart disease means damage to arteries that shows up in markers such as calcium buildup on arterial walls, but has not yet developed into symptomatic illness.
Could a Gene Help Make You Obese?

by Dennis Thompson, HealthDay Reporter
Certain DNA might keep people hungry, study suggests

July 15 (HealthDay News) — Researchers have discovered a potential genetic explanation for why some people overeat and run a greater risk for obesity.

People who carry two copies of a variant form of the "FTO" gene are more likely to feel hungry soon after eating a meal, because they carry higher levels of the hunger-producing hormone ghrelin in their bloodstream, an international team of scientists found.