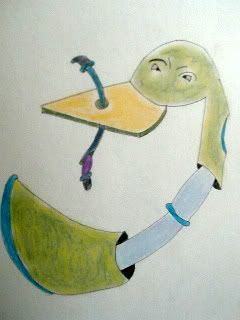 THE HIT LIST

Sayonara Keikoku ("The Ravine of Goodbye"), the latest effort from director Tatsushi Omori, won a jury prize at the Moscow International Film Festival. The movie depicts the romantic relationship that develops between a rapist and his victim.

Researchers at the Sydney-based Institute for Economics and Peace say "territorial disputes" are the main reason that Japan fell from fifth to sixth in their annual Global Peace Index. (Iceland topped the list and Syria came in last.)

It was reported that an elderly couple living in Kodaira, western Tokyo, has climbed Mt Fuji for 14 straight years.

Officials at the Meteorological Agency say they will, for the first time ever, allow private companies to issue tsunami forecasts. The agency retains the sole right to issue advisories and warnings, though.

stats

1

Number of 24-hour conbini at Narita Airport, after a 7-Eleven opened in Terminal 2 on July 10

6

Pairs of shoes worn out by Masahito Yoshida of Tottori during his 4,000km walking trek around the world, which ended in Shanghai last month

5,620

Number of corporate bankruptcies in Japan in the first six months of 2013-the fewest in 22 years, according to Tokyo Shoko Research
KFC Japan serving One Piece ice cream makers with two pieces of Original and Extra Crispy

by Master Blaster

Laozi is often credited with saying, "Rather than give a man a fish, teach him to fish." These wise words would appear to have spurred on KFC Japan's newest promotion in conjunction with the One Piece series. Rather than give you an ice cream, KFC and the Straw Hat Pirates are going to teach you how to make ice cream and give you a maker to do it.

Starting 25 July KFC will be selling One Piece-style ice cream makers with the purchase of certain combo meals. There are three types to available featuring Luffy, The Straw Hat Pirates, and crowd favorite Chopper.

And Its Blood
Is Under Water
Carwash
Asia fans to feel The xx factor



HONG KONG

With their sparse guitar lines, hushed vocals and enigmatic stage presence, The xx are a band who have come to personify cool understatement. As for their fans? Sometimes less so.

"Couples have come up to us after the show and told us how they got together with our music," said Romy Madley Croft, singer and guitarist with the British band whose 2009 self-titled debut was hailed as a minimalist masterpiece and won the Mercury Prize a year later.

"Some people tell you that they've cried their whole way through the show, and you don't really know what to say."