The most basic of human needs can be simply stated.
I'm hungry. I'm thirsty. I've got to go potty.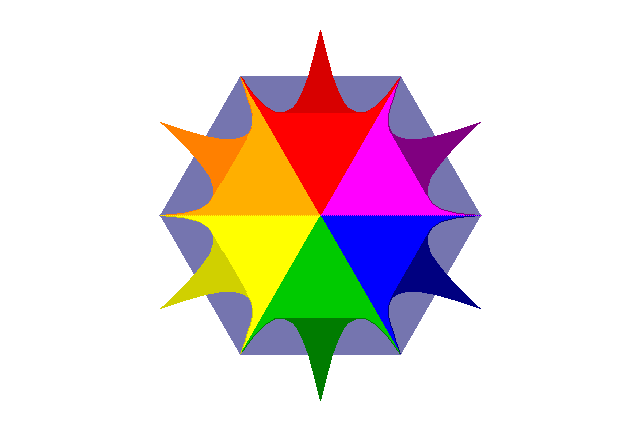 The third part of that can be a big problem for transgender people. The results of a survey were recently published in the Journal of Public Management and Social Policy, authored by Jody Herman who is now with the Williams Institute. Gendered Restrooms and Minority Stress: The Public Regulation of Gender and Its Impact on Transgender People's Lives is a pdf.
Herman begins with the following introductory paragraph:
The concept of two separate and opposing genders – men and women – is entrenched in our society and reflected in our built environment. Public spaces throughout the United States are constructed with gender-segregated facilities, which serve to determine who is and is not allowed to use a particular space. Gender segregation is commonly found in public restrooms, locker rooms, dressing rooms, homeless shelters, jails, and prisons and is intended to provide safety, order, modesty, and security in these facilities. However, the concept of gender that underlies the design of these facilities ignores people who do not fit into a binary gender scheme, particularly transgender and gender non-conforming people. Traditional beliefs about gender are being challenged now more than ever and we must address the inadequacies of our built environment to meet the needs of all people regardless of gender.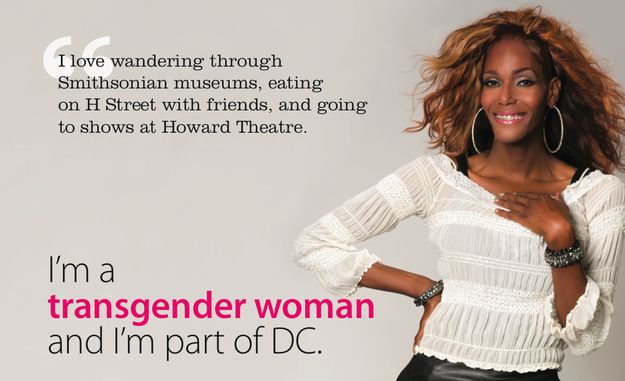 Which restrooms should this woman use?
The survey involved people who identify as transgender or gender non-conforming/genderqueer in Washington, DC in 2008. The survey sample was not terribly representative of the DC population. Whereas census data show that 54% of the DC populace is Black/African American, only 17% of respondents were in this category. And whereas 34% of the DC population identified as White/Caucasian, 67% or respondents identified as such. On the other hand, the respondents were representative of the overall DC population in terms of income, and were slightly better educated than the overall population.
The survey respondents were also 37% male-identified/FTM, 29% woman-identified/MTF, 23% gender nonconforming but female at birth, and 4% gender non-conforming but male at birth. Many transpeople would find that breakdown shocking. 53% had had some form of medical transition.
The survey found that 70% or responders had been denied entrance to or harassed or assaulted when attempting to us a public restroom consistent with their gender. At the time the District of Columbia enforcement regulations contained "the strongest language in he country in regard to gender segregated public facilities" to protect transpeople from just this sort of outcome.
Most likely to have been denied access to gender-segregated restrooms, by percentage of subgroup, were female-born genderqueers, Black/African-Americans, and earning between $20K and $40K.
Most likely to occur was verbal harassment. 68% of respondents had experienced being told they were in the wrong facility,told to leave the facility, questioned about their gender, ridiculed or made fun of, or threatened…or were stared at or given looks of disapproval. In some cases police were called. Others reported being followed after they left the facility.
Most likely to experience verbal harassment in gender-segregated public restrooms were Hispanic/Latin@ or Black/African-American, genderqueer, earning $20K to $40K. Data revealed that respondents who earned more than $50K were much less likely to be verbally harassed.
Nine percent of respondents had been physically assaulted, including being forcibly removed from the restroom, punched or kicked, intimidated or cornered, slapped…and in the case of one male-born transgender woman, sexually assaulted.
Most likely to have been physically assaulted were Black or mixed-race male-born transwomen making less that $40K annually.
18% or respondents reported that they had been simply denied access to a restroom.
As a result 54% of respondents reported physical problems, including dehydration or urinary tract infections, kidney infections, or other kidney problems because of having to alter their behavior to avoid using public restrooms. Since most health facilities also have gender-segregated restrooms, respondents also expressed that they felt discouraged from seeking treatment for their conditions.
As many as 58% admitted that they have skipped leaving home because they didn't feel they could safely use a restroom in public.
More than a quarter of respondents say they experience problems using restrooms at work, which in some cases resulted in the respondent leaving or changing employers. About 10% of respondents who attend school reported having had excessive absence rates or having dropped out.
The Transgender Law Center completed a similar survey in San Francisco in 2002 and found similar results.
Transgender and gender non-conforming people can find themselves in danger in the gendered spaces in our built environment. Until public policy and public administration can meet the challenge to address this problem and rethink our reliance on gender segregation in our built environment, the onus will always be on the individual to try to navigate these spaces safely. In considering the role gender segregation plays in our environment, we should consider whether gender segregation is necessary to organize our public spaces. This is something that many legislators, public officials, and administrators are currently grappling with as transgender and gender non-conforming people have increased their visibility, formed political coalitions in the United States, and organized to make known the issues and problems they encounter in our society. While some jurisdictions have responded to the call to make changes to their policies and public spaces, many have not yet taken on this challenge but undoubtedly must face it in the future.
As Zack Ford at ThinkProgress concludes…
What is gained by forcing people to conform to strict cisgender norms remains unclear.