(2 pm. – promoted by ek hornbeck)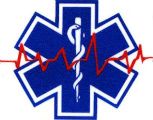 Welcome to the Health and Fitness News, a weekly diary which is cross-posted from The Stars Hollow Gazette. It is open for discussion about health related issues including diet, exercise, health and health care issues, as well as, tips on what you can do when there is a medical emergency. Also an opportunity to share and exchange your favorite healthy recipes.
Questions are encouraged and I will answer to the best of my ability. If I can't, I will try to steer you in the right direction. Naturally, I cannot give individual medical advice for personal health issues. I can give you information about medical conditions and the current treatments available.
You can now find past Health and Fitness News diaries here and on the right hand side of the Front Page.
Bean Salads for Summer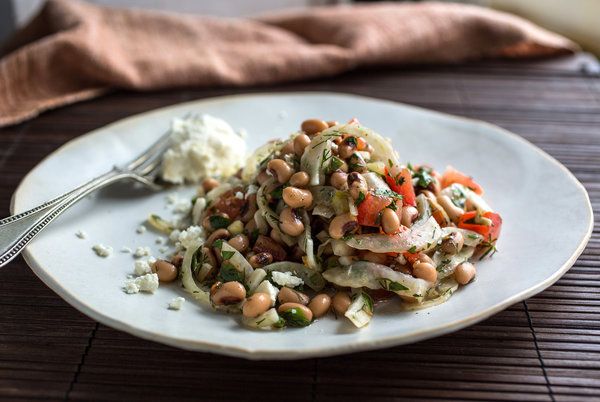 Beans never cease to astound me with their versatility. As the weather heats up and our hunger for comforting stews gives way to a desire for lighter fare, beans can still be the backbone of a meal, but I'm more inclined to make them the focus of a main dish salad than a simmering ragout. I love the way they soak up tart salad dressings and the way their velvety textures play against the crunch of other salad ingredients, like fresh green beans, celery or fennel. [..]

Beans are an important source of plant-based protein. In her interesting new book, "Eating on the Wild Side," Jo Robinson, a health and nutrition writer, cites a 2004 federal Agriculture Department survey of the phytonutrient content of 100 of our most common fruits and vegetables. Three of the four top-ranked foods were legumes (only blueberries were higher). Lentils were second, followed by black beans and red beans. The study found that a cup of cooked pinto beans had six times the amount of antioxidant activity as a cup of cauliflower and 12 times as much as a cup of carrots.
Black-Eyed Pea Salad With Fennel and Dill
A great dish that can be made with or without tomatoes.
This antioxidant-rich dish gets a kick from a tart cumin-scented dressing.
This Georgian-inspired dish can be made a day ahead.
Whether you use dried or canned red beans, copious herbs and bright green beans add a fresh note.
Thick asparagus spears are best for this flavorful, intensely green salad.
General Medicine/Family Medical
Concussion Damage Looks Like Early Alzheimer's: Study

by Dennis Thompson, HealthDay Reporter
Preliminary finding suggests mild brain injury triggers long-lasting abnormalities in white matter

June 18 (HealthDay News) — Concussion can lead to damage in the white matter of the brain that resembles abnormalities found in people in the early stages of Alzheimer's disease, a new study suggests.

Researchers at the University of Pittsburgh School of Medicine said their findings should prompt a re-evaluation of the long-term effects of concussion, which affects more than 1.7 million people in the United States annually. About 15 percent of concussion patients suffer persistent neurological symptoms.
Gene Variants May Play Role in Obesity

by Randy Dotinga, HealthDay Reporter
But findings don't explain exactly how they are connected

June 17 (HealthDay News) — Two new studies offer some solace to those who can't control their weight despite diet and exercise by providing more evidence that genetics may play a role in obesity.

One study offers unique insight because it finds genetic mutations in severely obese children that suggest their excess weight may be more connected to their DNA because they put on pounds at such a young age. The other study found that certain genetic traits boost the risk of obesity in families.
Blood Test for Colon Cancer Shows Promise

by Robert Preidt, HealthDay Reporter
Early trial supports accuracy of the screening, which could be a boon in preventing the disease

June 19 (HealthDay News) — Could screening for colon cancer someday be as easy as having a blood test? Researchers say just such a test is showing early promise in trials.

The screening checks for levels of miR-21 — a piece of DNA known as microRNA. Researchers in the gastrointestinal cancer research lab at the Baylor Research Institute in Dallas studied several hundred patients with either colorectal polyps (noncancerous growths that often precede cancer) or full-blown cancer.
U.S. Doctors' Group Labels Obesity a Disease

by Steven Reinberg, HealthDay Reporter
Advocates say AMA's move will boost resources to fight weight-gain epidemic, but others question decision

June 19 (HealthDay News) — In an effort to focus greater attention on the weight-gain epidemic plaguing the United States, the American Medical Association has now classified obesity as a disease.

The decision will hopefully pave the way for more attention by doctors on obesity and its dangerous complications, and may even increase insurance coverage for treatments, experts said.
Knee Replacement Often Beneficial for RA: Study

by Maureen Salamon, HealthDay Reporter
Patients did as well as those with osteoarthritis, but same did not hold true for hip replacement

June 20 (HealthDay News) — The common belief that rheumatoid arthritis patients don't benefit from knee replacement surgery as much as those with the more common osteoarthritis has been challenged by the findings from a pair of studies by New York City scientists.

Researchers from the Hospital for Special Surgery also found, however, that rheumatoid arthritis patients who underwent a total hip replacement didn't fare as well as those with osteoarthritis, though they did experience improvements in pain and function.
Music Doesn't Hurt Driving Performance: Study

by Alan Mozes, HealthDay Reporter
Tunes on CD, radio might even boost focus in some situations, researcher says

June 20 (HealthDay News) — Listening to music while driving doesn't seem to curb response time and might even boost your focus in certain conditions, new Dutch research suggests.

For younger but experienced drivers, loud music from a CD or radio is not a safety concern on par with talking on a cellphone behind the wheel, a simulated-driving study of about 50 college-aged students found.
Warnings/Alerts/Guidelines
Statins May Not Mix Well With Certain Antibiotics

by Steven Reinberg, HealthDay Reporter
Harmful effects in older patients include muscle, kidney damage, researchers say

June 17 (HealthDay News) — Doctors should avoid ordering certain antibiotics for older patients who take cholesterol-lowering statin drugs, such as Lipitor, Canadian researchers say.

Statins, which are taken by many millions of people, don't mix well with the antibiotics clarithromycin or erythromycin, according to a study, published in the June 18 issue of the Annals of Internal Medicine.
Seasonal Flu/Other Epidemics/Disasters
Study Reveals How New Respiratory Virus Spreads

by Robert Preidt, HealthDay Reporter
Infectious-disease experts went to Middle East to gather information on often deadly MERS virus

June 19 (HealthDay News) — The new respiratory virus responsible for an ongoing outbreak in the Middle East poses a serious risk to hospitals because it is easily transmitted in health care facilities, according to a new study.

A team of infectious-disease experts traveled to Saudi Arabia to investigate the spread of the Middle East respiratory syndrome coronavirus (MERS-CoV) in four Saudi hospitals in May. They concluded that the new virus was even more deadly than the related SARS (severe acute respiratory syndrome) virus that caused an outbreak in Toronto hospitals in 2003.
Women's Health
Could 'Moderate' Drinking Be Safe During Pregnancy?

by Alan Mozes, HealthDay Reporter
British study finds no problems with balance in kids, but some experts have concerns about the findings

June 18 (HealthDay News) — Children of women who drink moderate amounts of alcohol while pregnant don't appear to have any neurodevelopmental problems when it comes to balance, a new British study suggests.

Researchers assessed the long-term health impact of drinking while pregnant by testing roughly 7,000 10-year-olds on their balancing abilities, a method that offers a reliable reflection of fetal neurodevelopment. For the study, "moderate" alcohol consumption was defined as between three to seven glasses of alcohol a week.
HPV Vaccine Lowering Infection Rates Among Girls

by Dennis Thompson, HealthDay Reporter
Extent of protection from sexually transmitted virus higher than expected, suggesting 'herd immunity' is at work, experts say

June 19 (HealthDay News) — Vaccination against the cancer-causing human papillomavirus (HPV) is proving highly effective in reducing the spread of the sexually transmitted virus among young women, new research shows.

The rate of new infections with strains of HPV targeted by the vaccine have dropped by 56 percent among females aged 14 to 19 since the first vaccine was approved in 2006, report researchers at the U.S. Centers for Disease Control and Prevention.
FDA OK's Sale of Morning-After Pill Minus Age Limit

by EJ Mundell, HealthDay Reporter
Girls of all ages will now have easier access to the emergency contraceptive

June 20 (HealthDay News) — The so-called morning-after pill is about to go over-the-counter, with the U.S. Food and Drug Administration announcing Thursday that it has approved unrestricted sales of Plan B One-Step.

The move follows a decision earlier this month by the Obama administration to drop its effort to fight a court order that would make the emergency contraceptive pill available over-the-counter to all women and girls, regardless of age.
How Estrogen May Help Prevent UTIs After Menopause

by Serena Gordon, HealthDay Reporter
Laboratory study suggests vaginal supplementation would benefit some women

June 20 (HealthDay News) — Estrogen treatment delivered vaginally may help prevent repeat urinary tract infections in postmenopausal women, new laboratory research suggests.

Urinary tract infections are common among women, with one-quarter experiencing recurring infections. And age-related changes increase the likelihood of these infections developing after menopause, when estrogen production plummets.
Men's Health
Iron Supplements May Prevent Anemia During Pregnancy

by Robert Preidt, HealthDay Reporter
The benefits also include improved birth weights, analysis shows

June 21 (HealthDay News) — Taking iron supplements during pregnancy reduces women's risk of anemia and is linked with an increase in birth weight and a reduced risk of low birth weight, a new analysis finds.

Researchers examined more than 90 studies that included a total of nearly 2 million pregnant women and found that daily iron supplements significantly reduced women's risk of anemia during pregnancy.
Some Infertile Men Show Higher Cancer Risk: Study

by Amy Norton, HealthDay Reporter
Factors that contribute to lack of sperm may also raise odds for tumors, researchers say

June 21 (HealthDay News) — Men who are infertile because they produce no sperm may have a higher-than-average risk of developing cancer, a new study finds.

Researchers found that of more than 2,000 men with fertility problems, those with no sperm production had an increased risk of developing cancer over the next six years.

The men were young going into the study (about age 36, on average), so few did develop cancer. Among men with no sperm — what doctors call azoospermia — just over 2 percent were diagnosed with cancer.

Still, their risk was three times higher than that of the average man their age.
BPA Exposure Tied to Undescended Testicles in Boys

by Dennis Thompson, HealthDay Reporter
Early study doesn't prove that common chemical causes the condition, experts say

June 17 (HealthDay News) — Fetal exposure to the chemical bisphenol A (BPA) has been linked to low levels of a key developmental hormone in newborn boys with undescended testicles, according to an early new study.

The research adds to the list of growing health concerns related to BPA, which is widely used in food packaging. Government studies have shown that 92 percent of Americans have detectable levels of BPA in their bodies.
Pediatric Health
A Deadly Form of Diabetes Doctors Sometimes Miss

by Serena Gordon, HealthDay Reporter
Common signs of type 1 diabetes often resemble symptoms of other illnesses

June 19 (HealthDay News) — Addie Parker was a happy 4-year-old who appeared to have the flu. But within hours she was in a coma.

Tragically, her parents weren't familiar with the signs of type 1 diabetes — extreme fatigue, thirst and sweet-smelling breath, among others — in time to save their little girl. Soon after she was diagnosed, Addie's brain hemorrhaged. She died six days later, about a month shy of her fifth birthday.
Kids With Autism May Find Human Voice Unpleasant

by Amy Norton, HealthDay Reporter
MRI shows weaker connection to brain's reward center in those who have high-functioning autism

June 17 (HealthDay News) — A new brain-imaging study could help explain why children with autism have difficulty with verbal communication: They may not get much pleasure from the human voice.

Researchers found that those with the disorder showed weaker connections between the brain's voice-processing areas and its "reward" centers compared to those without.

That suggests that kids with autism do not get the same pleasure from the human voice that typically developing children do, researchers said.
Day Care May Help Kids of Depressed Moms

by Randy Dotinga, HealthDay Reporter
They showed fewer signs of emotional problems if they weren't cared for solely by their mother

June 19 (HealthDay News) — Young children of depressed mothers may develop fewer emotional problems if they spend time in some kind of day care, a new study suggests.

The Canadian research doesn't definitively prove that kids gain benefits from getting care from people other than their troubled mothers, and it doesn't examine the potentially high costs of alternative types of care. Nor does the study look at the role of fathers in caring for the kids.

However, experts said the study provides strong evidence of the value of day care when a mom is struggling with depression.
Polluted Air Linked to Autism Risk

by Denise Mann, HealthDay Reporter
Pregnant women who live with smog at higher risk, but experts caution the finding is not definitive

June 18 (HealthDay News) — Pregnant women who live in smog-filled areas may be twice as likely to have children with autism, a new study suggests.

"The study does not prove that pollution increases risk for autism. It found an association," cautioned lead author Andrea Roberts, a research associate at the Harvard School of Public Health in Boston. "It adds to the weight of the evidence that there may be something in air pollution that increases risk for autism."
Mental Health
1 in 4 Stroke Survivors Suffers From PTSD: Study

by Barbara Bronson Gray, HealthDay Reporter
And that can pose serious psychological challenges, researcher says

June 19 (HealthDay News) — Many of those lucky enough to survive a stroke find that they're soon faced with another serious challenge. Nearly one-quarter will develop symptoms of post-traumatic stress disorder, according to a new study.

The data show that experiencing a life-threatening health crisis can pose serious psychological challenges, said study lead author Donald Edmondson, an assistant professor of behavioral medicine at Columbia University Medical Center in New York City.
Nutrition/Diet/Fitness
Timing Is Everything When Eating Fruits, Vegetables

by Robert Preidt, HealthDay Reporter
Study found that when they're eaten and how they're stored can determine their nutritional value

June 20 (HealthDay News) — Fruits and vegetables in grocery stores are still alive and know what time of day it is, researchers report.

The findings suggest that the way produce is stored and eaten could have an impact on its nutritional value and health benefits, according to the study, which was published June 20 in the journal Current Biology.
Too Much Saturated Fat Tied to Alzheimer's Risk?

by Dennis Thompson, HealthDay Reporter
Researchers say a small, new study shows that fat cut the body's level of a chemical that keeps Alzheimer's at bay

June 17 (HealthDay News) — A diet high in saturated fat can quickly rob the brain of a key chemical that helps protect against Alzheimer's disease, according to new research.

In a small study published online Monday in the journal JAMA Neurology, researchers found that dietary saturated fat cut the body's levels of the chemical apolipoprotein E, also called ApoE, which helps "chaperone" amyloid beta proteins out of the brain.
Red Meat Linked to Increased Diabetes Risk

by Steven Reinberg, HealthDay Reporter
Large study finds higher consumption increases risk, but experts are at odds with findings

June 17 (HealthDay News) — People who eat a lot of red meat increase their risk of developing type 2 diabetes, while those who cut down on red meat cut their risk.

Those are the findings of a large new study out of Singapore involving 149,000 U.S. men and women.

The researchers found that increasing the consumption of red meat can increase the risk of developing type 2 diabetes by 48 percent.
Skipping Breakfast May Raise Diabetes Risk

by Kathleen Doheny, HealthDay Reporter
Overweight women who ate morning meal had lower blood sugar, better insulin response in small study

June 16 (HealthDay News) — Eating breakfast every day may help overweight women reduce their risk of diabetes, a small new study suggests.

When women skipped the morning meal, they experienced insulin resistance, a condition in which a person requires more insulin to bring their blood sugar into a normal range, explained lead researcher Dr. Elizabeth Thomas, an instructor of medicine at the University of Colorado.