(2 pm. – promoted by ek hornbeck)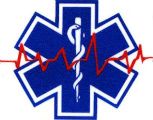 Welcome to the Health and Fitness News, a weekly diary which is cross-posted from The Stars Hollow Gazette. It is open for discussion about health related issues including diet, exercise, health and health care issues, as well as, tips on what you can do when there is a medical emergency. Also an opportunity to share and exchange your favorite healthy recipes.
Questions are encouraged and I will answer to the best of my ability. If I can't, I will try to steer you in the right direction. Naturally, I cannot give individual medical advice for personal health issues. I can give you information about medical conditions and the current treatments available.
You can now find past Health and Fitness News diaries here and on the right hand side of the Front Page.
Beans and Greens: A Power Couple
If you've been a longtime follower of Recipes for Health, you know how much I like combining beans and greens. They make a good, nourishing couple, and every peasant cuisine in the world seems to know this.

One of my favorite dishes from the Veracruz region of Mexico is a delicious black bean soup that brings together the beans and a local green that's related to lamb's quarters, for which I substituted spinach when I adapted it for Recipes for Health. I love to add greens to hearty minestrones and kale to slow-baked beans. One of my favorite dishes from the Southern Italian region of Apulia is bitter greens with dried favas, and I love a simple mussel or clam stew with beans and greens. You'll find pomegranate molasses, lots of slowly browned onions and a garden of fresh herbs – mint, dill, cilantro – in several of this week's recipes.

~Martha Rose Shulman~
Bean and Green Herb Stew
This dish is inspired by a famous Persian stew that is traditionally made with chicken and kidney beans.
A great way to use up your Parmesan rinds.
This Iranian-inspired rendition of baked beans is sweetened with pomegranate molasses, which you can find in Middle Eastern markets.
A hearty Persian-inspired dish that can be a soup or a stew.
A substantial salad that is good any time of year.
General Medicine/Family Medical
Return-to-Work Rate High After Knee Replacement

by Mary Brophy Marcus, HealthDay Reporter
Most physically active laborers get back on the job

March 22 (HealthDay News) — Getting back to work after knee-replacement surgery is a big concern for people contemplating the procedure. Now, a new study shows that most people return to work after a total knee replacement — even those with physically demanding jobs.

The research, scheduled for presentation Thursday at the annual meeting of the American Academy of Orthopaedic Surgeons in Chicago, shows that 98 percent of people who undergo total knee replacements are able to go back to work afterward.
Even a Little Pot Use Ups College Dropout Risk

by Mary Brophy Marcus, HealthDay Reporter
Second study found similar connection with other drugs

March 22 (HealthDay News) — College students who use marijuana and other illegal substances, even occasionally, are more likely to leave school than students who don't dabble in drugs, new research finds.

There's a strong link between marijuana use and "discontinuous enrollment," said study author Dr. Amelia Arria, director of the Center on Young Adult Health and Development at the University of Maryland School of Public Health. The same goes for other illicit drugs, she added.
Joint Replacement May Reinvigorate Sex Life

by Barbara Bronson Gray, HealthDay Reporter
Study shows unsung benefit of the surgery may be the ability to enjoy all aspects of life more

March 19 (HealthDay News) — Although most people get a total hip or knee replacement to decrease pain and move around more easily, a team of orthopedic surgeons has discovered an unexpected benefit: people enjoy sex more after surgery.

A new study found that total hip or total knee replacement surgery improved self-reported sexual function in 90 percent of patients.
Therapy vs. Surgery for Torn Knee Cartilage

by Robert Preidt, HealthDay Reporter
Study looked at osteoarthritis patients in severe pain

March 19 (HealthDay News) — Physical therapy is comparable to surgery in improving movement and reducing pain for some patients with knee arthritis and torn knee cartilage, new research finds.

Many middle-aged and older adults have severe knee pain due to a tear in the meniscus, a crucial support structure in the knee that is often damaged in people with knee osteoarthritis.
Hands-On Treatment May Help Low Back Pain

by Medscape Medical News
March 19, 2013 — People with low back pain may benefit from a hands-on treatment known as osteopathic manual therapy (OMT) more than they do from ultrasound therapy.

A new study suggests that OMT leads to short-term pain relief for these patients. During OMT an osteopath will move your muscles and joints with stretching, gentle pressure, and resistance.
Warnings/Alerts/Guidelines
High-Dose Statins Linked to Acute Kidney Damage

by Denise Mann, HealthDay Reporter
Large study doesn't prove connection, but experts say patients should ask doctors about concerns

March 19 (HealthDay News) — People who take high doses of popular cholesterol-lowering drugs called statins may be more likely to develop kidney problems, a new study suggests.

Specifically, those participants who took higher doses of statins were 34 percent more likely to be hospitalized for acute kidney injury during the first 120 days of treatment, compared to their counterparts who were taking lower doses. This risk remained elevated two years after starting treatment. The findings appeared online March 19 in the journal BMJ.
Medical Products Recalled Due to Mold

by WebMD News from HealthDay
Potential mold contamination has led to a recall of all medical products compounded at Med Prep Consulting, Inc. in New Jersey.

The recall was announced by Med Prep after a Connecticut hospital notified the company that mold had been found in one of its products, according to a U.S. Food and Drug Administration news release.
Antibiotic Tied to Heart Problems in COPD Patients

by Robert Preidt, HealthDay Reporter
Study looked at clarithromycin use for lung conditions, but didn't prove cause-and-effect

March 22 (HealthDay News) — A widely used antibiotic may increase the risk of heart problems in patients with lung conditions, according to a new study.

The antibiotic clarithromycin is commonly used to treat lower respiratory infections such as pneumonia and sudden worsening of chronic obstructive pulmonary disease (COPD). Previous research has suggested that the use of clarithromycin may increase the risk of heart problems such as heart failure, heart rhythm disorders and sudden cardiac death.
Energy Drinks Linked to Changes in Heart Rhythm

by Randy Dotinga, HealthDay Reporter
But more research is needed on the caffeine-laden beverages, review says

March 21 (HealthDay News) — Energy drinks boost blood pressure and may make the heart more susceptible to electrical short circuits, new research suggests.

But it's not clear how much of this effect on blood pressure has to do with caffeine, which also is found in coffee, or whether the effect significantly raises the risk of heart problems.
New Guidelines Raise Safety Bar on Concussions

by Alan Mozes, HealthDay Reporter
If head trauma is suspected, health care professional should determine it is safe to return to play, recommendations say

March 18 (HealthDay News) — Any athlete who suffers a suspected concussion should be withdrawn from play and stay on the sidelines until a qualified health care professional determines that all symptoms have subsided and it is safe to return to the field, new guidelines state.

Issued by the American Academy of Neurology, the latest recommendations aim to keep young athletes as safe as possible.
Craze for Hairless Genitals, Rise in Infections

by Alan Mozes, HealthDay Reporter
Shaving, clipping and waxing may raise risk of skin virus, study finds

March 18 (HealthDay News) — Here's a caution in the hairless-body craze. Pubic hair removal could boost your risk for a pox infection, French researchers say.

Skin irritation brought on by either shaving, clipping or waxing the genital area could explain the recent increase among healthy adults of a minor sexually transmitted virus called molluscum contagiosum, the researchers suggest.
Parents' Worries About HPV Vaccine on the Rise

by Amy Norton, HealthDay Reporter
Doctors puzzled by the growing safety concerns, because shot guards against virus that can cause cervical cancer

March 18 (HealthDay News) — Although experts recommend girls and young women be vaccinated against the virus that causes most cases of cervical cancer, parents seem to be increasingly worried about the vaccine's safety, a new U.S. study shows.

Experts say the findings are both worrying and puzzling, because the vaccine — which guards against the human papillomavirus (HPV) — has not been linked to any serious side effects.
Seasonal Flu/Other Epidemics/Disasters
Norovirus Also Sickens 1 Million U.S. Kids Yearly

by Serena Gordon, HealthDay Reporter
Norovirus has overtaken rotavirus in causing gastric illness, CDC study finds

March 20 (HealthDay News) — Norovirus, the infamous stomach bug that's sickened countless cruise ship passengers, also wreaks havoc on land.

Each year, many children visit their doctor or an emergency room due to severe vomiting and diarrhea caused by norovirus, according to new research from the U.S. Centers for Disease Control and Prevention. The CDC report estimated the cost of those illnesses at more than $273 million annually.
Women's Health
Mammograms Every Other Year OK for Women Over 50?

by Kathleen Doheny, HealthDay Reporter
Researchers found similar risk for advanced disease as with yearly screening, but some experts disagree

March 18 (HealthDay News) — Some women 50 and older may be able to have a mammogram every other year without increasing their risk of developing an advanced breast cancer, according to a large new study on nearly 1 million women.

The findings are published online March 18 in JAMA Internal Medicine.
False-Positive Mammograms and Long-Term Distress

by Kathleen Doheny, HealthDay Reporter
For some, anxiety persisted up to 3 years after being declared cancer-free, study finds

March 19 (HealthDay News) — Women who have a false-positive mammogram result — when breast cancer is first suspected but then dispelled with further testing — can have lingering anxiety and distress up to three years after the misdiagnosis, a new study finds.

The emotional fallout is probably so long-lasting, "because the abnormal screening result is seen as a threat to your own mortality," said study author Dr. John Brodersen, a researcher at the University of Copenhagen in Denmark.

The report is published in the March-April issue of the Annals of Family Medicine.
Men's Health
Older Dads More Likely to Have Autistic Grandkid?

by E.J. Mundell, HealthDay Reporter
Men who became dads at age 50 or older had higher odds for a grandchild with the disorder

March 20 (HealthDay News) — The odds that a child will develop autism could be linked to their grandfather's age at the time they were born, a new Swedish study suggests.

The study found that men who fathered a child at the age of 50 or older were more likely to have a grandchild with autism, suggesting that the risk might be passed down through successive generations.
Pediatric Health
Fewer Kids Getting Hurt in Most Sports: Study

by Carina Storrs, HealthDay Reporter
However, football and soccer injuries have risen over past decade

March 19 (HealthDay News) — Football has been blamed for a growing number of injuries among young players in the past decade, but a new study finds that football is an exception, and injuries from most other popular sports have dropped in children.

The study compared the number of injuries in children aged between 5 and 14 that occurred in 2000, 2005 and 2010 based on a national survey of the emergency rooms of about 100 hospitals.
1 in 50 School-Aged Children in U.S. Has Autism

by Steven Reinberg, HealthDay Reporter
Significant increase in the prevalence of the condition over the past five years, researchers say

March 20 (HealthDay News) — The number of children in the United States with autism spectrum disorder has jumped dramatically since 2007, federal health officials reported Wednesday.

As of 2012, one in 50 kids between the ages of 6 and 17 has some form of autism, compared with one in 88 only five years earlier, according to the U.S. Centers for Disease Control and Prevention.
Child Health Experts in Favor of Same-Sex Marriage

by Robert Preidt,
Kids benefit from having stable home, two loving parents, regardless of sexual orientation, AAP says

March 21 (HealthDay News) — Marriage for same-sex couples — and the right for all parents, regardless of their sexual orientation, to adopt or provide foster care — is the best way to guarantee benefits and security for their children, according to child health experts.

The stance is outlined in a new policy statement from the American Academy of Pediatrics (AAP), published online March 21 and in the April print issue of the journal Pediatrics.
Aging
High Blood Pressure May Add to Alzheimer's Risk

by Steven Reinberg, HealthDay Reporter
People with a genetic mutation plus hypertension have more brain plaque, researchers find

March 18 (HealthDay News) — High blood pressure in people with a genetic risk for Alzheimer's disease may spur development of brain plaque, a hallmark of the age-related brain disorder, a new study suggests.

The findings suggest yet another reason for keeping blood pressure, also known as hypertension, under control, the researchers said.
A Third of U.S. Seniors Die With Dementia: Study

by Serena Gordon, HealthDay Reporter
Report tallies enormous medical, financial and caregiver toll of conditions like Alzheimer's

March 19 (HealthDay News) — There's more troubling news for America's aging population: A new report finds that one in every three seniors now dies while suffering from Alzheimer's or another form of dementia.

In many cases, dementia is the cause of death or contributes to it, the Alzheimer's Association study finds.
Mental Health
Anxiety, Depression May Triple Heart Patients' Death Risk

by Steven Reinberg, HealthDay Reporter
Researcher recommends stress-reducing measures

March 19 (HealthDay News) — Anxiety and depression coupled with heart disease triples the risk of death compared to cardiac trouble alone, researchers have found.

Among heart patients, anxiety can double the risk of dying from any cause, the study authors noted, and depression further raises those odds.
Nutrition/Diet/Fitness
Sugary Drinks Tied to 25,000 U.S. Deaths a Year

by Amy Norton, HealthDay Reporter
Study estimated beverages' role in worldwide obesity and heart disease, diabetes, some cancers

March 19 (HealthDay News) — More than 180,000 deaths worldwide in 2010 were linked to a high intake of sugar-laden drinks, a new study estimates, including 25,000 deaths in the United States.

Most deaths occurred in middle- to low-income countries, the Harvard researchers noted.

The findings are surprising because "we often think of this as a problem only in high-income countries, like the U.S.," said lead researcher Gitanjali Singh, a research fellow at Harvard School of Public Health, in Boston.
Most of World's Adults Consume Too Much Salt, Study Finds

by Robert Preidt, HealthDay Reporter
Majority taking in double the recommended amount, increasing their health risks

March 21 (HealthDay News) — Three-quarters of adults worldwide, including many Americans, consume nearly twice the daily recommended amount of salt, according to a new study.

The World Health Organization recommends limiting sodium to less than 2,000 milligrams a day, while the American Heart Association sets the recommended limit at 1,500 mg per day.
Ready-to-Eat Foods for Toddlers Often Too Salty

by Kathleen Doheny, HealthDay Reporter
Parents urged to balance convenience with healthier meals, snacks

March 21 (HealthDay News) — Those convenient, prepackaged meals and snacks for toddlers may contain worrisome levels of salt, U.S. researchers report.

More than three quarters of 90 toddler meals evaluated by the U.S. Centers for Disease Control and Prevention were high in sodium, according to a new study.

Ready-to-eat foods for babies were less alarming, found the experts, who reported on the sodium content of 1,115 products for babies and toddlers using per-serving data from major and private-label brands.