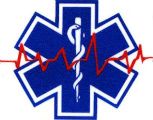 Welcome to the Health and Fitness News, a weekly diary which is cross-posted from The Stars Hollow Gazette. It is open for discussion about health related issues including diet, exercise, health and health care issues, as well as, tips on what you can do when there is a medical emergency. Also an opportunity to share and exchange your favorite healthy recipes.
Questions are encouraged and I will answer to the best of my ability. If I can't, I will try to steer you in the right direction. Naturally, I cannot give individual medical advice for personal health issues. I can give you information about medical conditions and the current treatments available.
You can now find past Health and Fitness News diaries here and on the right hand side of the Front Page.
A Life of Pie


Andrew Scrivani for The New York Times
This week I slowed down and made pies: savory ones filled with vegetables … I used a number of different crusts for my winter pies. My favorite remains the whole wheat yeasted olive oil crust that I have used before in this column, but I also worked with a simple Mediterranean crust made with a mix of whole wheat flour, all-purpose flour and olive oil. And for those of you who are gluten-free, I made another foray into gluten-free pastry and produced one I liked a lot, which was a mix of buckwheat flour, millet flour and potato starch. It had a strong nutty flavor that worked well with a very savory, very vegan, tofu and mushroom "quiche." They are all simple to mix together and easy to roll or press out. And if you don't feel like dealing with a crust, just use Greek phyllo. The important things, after all, are the savory vegetables inside.

!Martha Rose Shulman~
Whole Wheat Mediterranean Pie Crust
A simple Mediterranean crust made with a mix of whole wheat flour, all-purpose flour and olive oil.
A tasty way to use bagged greens in a dish with Middle Eastern overtones.
A garlicky mix of greens and your choice of herbs inside a crispy phyllo crust.
A vegan dish with a deep, rich flavor.
Canned tomatoes can be used in the off season for a delicious dinner