(5 pm. – promoted by ek hornbeck)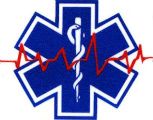 Welcome to the Health and Fitness News, a weekly diary which is cross-posted from The Stars Hollow Gazette. It is open for discussion about health related issues including diet, exercise, health and health care issues, as well as, tips on what you can do when there is a medical emergency. Also an opportunity to share and exchange your favorite healthy recipes.
Questions are encouraged and I will answer to the best of my ability. If I can't, I will try to steer you in the right direction. Naturally, I cannot give individual medical advice for personal health issues. I can give you information about medical conditions and the current treatments available.
You can now find past Health and Fitness News diaries here and on the right hand side of the Front Page.
This week's recipes come in response to requests from readers for ideas for snacks to have around the house during the end-of-the-year holidays: something to replace the candy bowls and cookies that are usually there and easy to nosh on. Commercial snacks that are healthy (or healthier – read the labels closely) are available including vegetable chips and pita crisps, seaweed snacks, nuts, dried fruit and trail mix. But some of these have a lot of salt and they can be pricy.

~Martha Rose Shulman~
Spiced Wok-Popped Popcorn
A wok is the perfect pan for making popcorn.
A moderately sweet version, because no holiday is complete without the sweet.
Right after baking, this seems more like a snack than breakfast.
A little extra spice on these almonds helps minimize the urge to mindlessly snack.
Olives seasoned with herbs, garlic and lemon peel make for a delicious snack.
General Medicine/Family Medical
New Procedure May Aid Stubborn High Blood Pressure

by Brenda Goodman, MA
Dec. 18, 2012 — People who can't get their high blood pressure down with drugs may be helped by a new procedure that deactivates overactive nerves in the kidneys, a small study shows.

The procedure is already available in Europe and other countries. It's being tested in the U.S.

It's meant to treat people with a severe type of high blood pressure that's difficult to control, even with multiple medications. People who develop this condition, which is called resistant hypertension, are at higher than average risks for strokes, heart attacks, kidney disease, and heart failure. Resistant hypertension affects about 1 in 11 people who have high blood pressure.
Regular Aspirin Use May Boost Risk of Eye Problem

by Kathleen Doheny
Dec. 18, 2012 — Taking aspirin regularly appears to slightly raise the risk of the eye condition known as age-related macular degeneration or AMD, new research suggests.

The increased risk only occurred with people who had taken aspirin regularly 10 years before they were diagnosed with the potentially blinding eye disease. They had taken aspirin at least twice a week for more than three months, says researcher Barbara E.K. Klein, MD, MPH.

The risk was for the type of macular degeneration known as wet or neovascular AMD, says Klein, professor of ophthalmology and visual sciences at the University of Wisconsin School of Medicine, Madison.
The Best and Worst States for Your Heart

by Salynn Boyles
Dec. 19, 2012 — Oklahoma may want to rethink parts of its official state meal — designated by the legislature in 1988 — which includes barbecue pork, chicken fried steak, sausage, biscuits and gravy, fried okra and squash, strawberries, black-eyed peas, grits, corn, cornbread, and pecan pie.

A new survey released today by the CDC suggests that close to 99% of adults in the Sooner State have one or more risk factors or behaviors that increase risk for heart disease — the highest rate for any state in the nation.
Warnings/Alerts/Guidelines
FDA Warns of Fatal Rash From Hep C Drug Incivek

by Cari Nierenberg
Dec. 19, 2012 — The FDA warned people taking the hepatitis C drug Incivek (telaprevir) that it has received reports of a serious skin rash from the medication, which has led to several deaths.

The deaths occurred in people taking Incivek combination treatment. This antiviral treatment includes the drug Incivek in combination with the drugs peginterferon alfa and ribavirin.

This combination treatment is most commonly used for genotype 1 chronic hepatitis C in adults with compensated liver disease (meaning the liver has some damage but still works), including those who have cirrhosis (scarring of the liver) or those who have previously received interferon-based treatment.
About 100,000 Water-Expanding Toys Recalled

by Denise Mann
Dec. 18, 2012 — Dunecraft Inc. is voluntarily recalling nearly 100,000 Water Balz, Growing Skulls, H2O Orbs "Despicable Me," and Fabulous Flowers because of serious risks associated with swallowing these marble-sized toys.

The toys absorb water and can increase to more than 400 times their original size. If swallowed, they expand and can cause a blockage in the small intestines. This may cause discomfort, vomiting, dehydration, or death. They will not show up on an X-ray. Surgery is needed to remove the toys.

The Cleveland, Ohio-based manufacturer has received one report that an 8-month-old swallowed a Water Balz and needed surgery to have it removed.
Pediatric Health
FDA Approves Tamiflu for Infants

by Jennifer Warner
Dec. 21, 2012 — Children as young as 2 weeks old may now be treated for the flu with Tamiflu.

The FDA expanded its approval today for Tamiflu to include infants under age 1 who have had symptoms of the flu, such as stuffy nose, cough, sore throat, fever, and body aches, for no longer than two days.

It is not approved to prevent flu infection in this age group.

Tamiflu is now the only drug approved to treat the flu in children under age 1, who are at higher risk of developing complications of the flu.
Nutrition/Diet/Fitness
2 Cups of Milk a Day Optimal for Most Preschoolers

by Salynn Boyles
Dec. 17, 2012 — Milk is an important source of vitamin D and calcium in young children's diets. But drinking more than two glasses a day may lower how much iron is stored in their bodies, raising the risk for anemia, a new study suggests.

When researchers looked at daily milk intake as it related to iron and vitamin D levels in about 1,300 preschoolers, they found that drinking 2 cups of milk a day seemed optimal for most children, says lead researcher and pediatrician Jonathon L. Maguire, MD, of St. Michael's Hospital in Toronto.