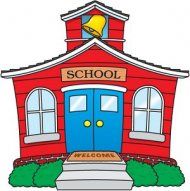 An elementary school in Nashua, NH, has agreed with the parents to allow an unidentified transgender third grader to dress appropriately for her gender at school, be addressed as a girl, be treated like a girl, and use the female restroom.
The child and her parents were represented in the proceeding by Janson Wu of Gay and Lesbian Advocates and Defenders (GLAD).
I think that as the environments become more and more welcoming to transgender and gender variant youth, we're going to see a lot more students coming out. And that's something that schools and parents will need to be prepared to deal with. Children often have difficulty having schools respect them for who they believe they are. If a transgender girl wants to be able to wear feminine clothes to school and be addressed as a girl, often times we see schools feeling a fair amount of discomfort around that. What we're hopeful is that when the schools work with the student and the parents is they learn to understand that this is a sincere belief on the student's part and they learn to support that.

As parents and educators and community members, you want to do what's right for the children. When you speak to the youth themselves, you really do get the sense that these are children who have sincere belief about who they are.

–Janson Wu
Nashua School Superintendent Mark Conrad, while refusing to discuss the specific agreement, explained that policies were already in place to protect transgender students.
We don't have a specific policy on transgender students, but we do have policies in place that prevent discrimination against students and bullying, and we regularly review those policies.

–Conrad
Nashua's Ward 4 Selectman Stacie Laughton, New Hampshire's first openly transgender elected official, told the Union Leader she would like to see a formal policy in place for transgender students going forward.
The girl is changing schools within the district after being removed from her second grade classes at another school by her mother because of mistreatment. She had been separated from her classmates at the previous school because a parent had complained about her existence.
When the child returned to second grade [last] January dressed as a girl, using a female name, she was initially accepted by her teacher and classmates and was allowed to use the same restrooms as the other girls in class, her mother said.

Her daughter was happier and better behaved than she ever had been as her son.

But when a classmate's parent complained about the girl using female restrooms and staff continued addressing her as male, her daughter's mood darkened and behavioral issues increased, her mother said.

The child was ultimately separated from her classmates, seated in a single desk in a room of shared tables and was no longer allowed to use the girls restroom, her mother said.
The agreement states the student will be treated "the same as all female students."
The issues that public schools must often address mirror the broader issues in our society and to the extent these issues reflect differing or even divisive opinions in the general community, we must find ways to address those issues to balance competing viewpoints while assuring we are protecting the rights of all children and ensuring their success.

–Superintendent Mark Conrad, in an email to the Nashua Telegraph
I was particularly disheartened by The Advocate's reportage of this story. They used the title, Transgender Third-Grader Will Be Allowed to Use Girls' Bathroom, as if that is the most important issue being addressed.