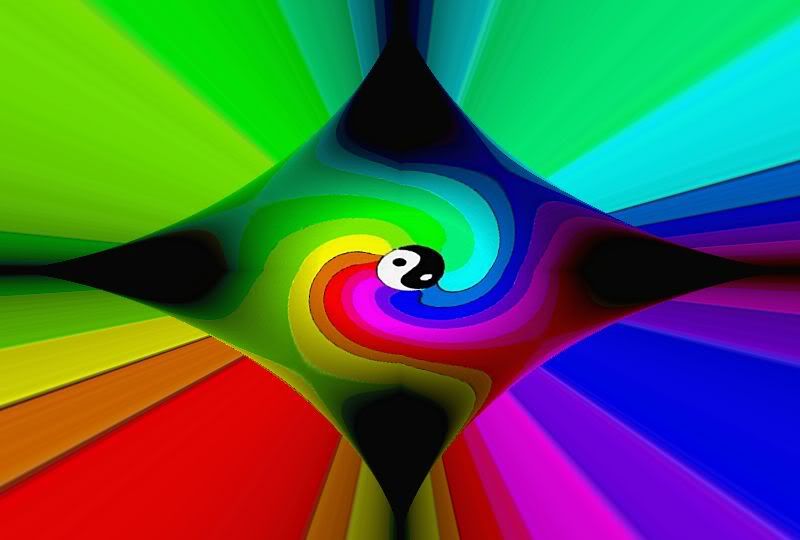 I figure international news includes the United States. There's a pretty even split between stories from other countries and national stories, presented so the public might know a little better what's happening of interest to people in the trans community.
Poland
Anna Grodzka, 57, became the first ever Polish lawmaker to have had sex reassignment…which makes her the only current transsexual national legislator on the planet. Spain's Carla Antonelli is transgender, but has not had sex reassignment surgery.
Grodzka runs Trans-Fuzja (website is in Polish), a foundation which supports Poland's transpeople and says she decided to run in order to promote the work of the foundation. She won 19,451 in the Krakow II electoral district, making her the top vote-getter for Palikot's Movement in that district and thereby winning one of the 460 seats in Poland's lower house, the Sejm.
The world's first transsexual MP was Georgina Beyer of New Zealand's Labour Party, from 1999 until she resigned her seat in 2007.
Today, Poland is changing. I am the proof along with Robert Biedron, a homosexual and the head of an anti-homophobia campaign who ran for office in Gdynia.

–Anna Grodzka
Grodzka says that the time has come for sexual minorities to enjoy equal rights in Poland.
Enough of this concealing of the truth. This group of people, even if small, has its rights and they should be respected. They should not be pushed into oblivion.
On her to-do list are legal partnerships, job security, and state funding of sex change procedures.
British Columbia
Members of British Columbia's Transgender Health Program have been shaken by the recent resignation of director Lukas Walther.
A lot of people like myself are trans and we have a lot of knowledge about what being trans is and lived that experience. But what most of don't have is the kind of connections he had in his head, and he's just walked out the door with those.

–Gayle Roberts
Established in 2003 to replace Vancouver Hospital's Gender Clinic, which closed in May 2002, the THP is administered by Vancouver Coastal Health and is currently undergoing an external program review while a new director is being sought. The THP operating budget is $160,000, There has been concern expressed as to where the money has been going.
This severe lack of transparency is leading members to believe that there may be something sinister going on with the budget. At every meeting since January we've been asking where the money's gone and have received no answer.

–Advisory group member Michelle Bourbonierre
NOM
Brian Brown, National President of NOM, displayed his bigoted ignorance once again. Upset that Ileana Ros-Lehtinen (R-FL) became the first republican cosponsor of the Respect for Marriage Act that would repeal DOMA, Brown took out his hatred on Ros-Lehtinen's transman son Rodrigo, who is a field organizer for the National Gay and Lesbian Task Force.
Transgendered daughter of marriage flip-flopper Rep. Ros-Lehtinen played part in decision to abandon DOMA?

–Brown tweet
They think of it as a Neanderthal way of thinking not to accept someone because of their sexual orientation. My kids just say, 'So and so is gay.' It's like, 'He likes chocolate ice cream.' It's a total mind shift among generations. … As new generations raise up, a lot of taboos will be laid to rest.

–Ileana Ros-Lehtinen, Miami Herald interview
Some news sources got the lede wrong, saying things like FDNY hires first transgender firefighter, but the story is essentially correct, except it would be more accurate to say the New York City Fire Department has chosen not to fire a transgender firefighter.
Identified only as Brooke, the firefighter worked with a ladder company in Bensonhurst, Brooklyn before beginning her transition and is now working in an FDNY headquarters desk job. I'm sure it didn't hurt that she was a 3rd generation NYC firefighter.
Over at the Post, which I don't link to for philosophical reasons, there is this:
A longtime FDNY member said the majority of firefighters will do the same [be supportive and understanding] for Brooke, although some Bravest might have a hard time dealing with her gender change. Some insensitive colleagues have taken to calling her "it," two department sources said.
South Africa
A South African transwoman won her 2 year battle to have her name and gender officially changed. Soth African Home Affairs had taken the position that since she had not yet undergone reassignment surgery, she was not yet eligible for the changes even though it is allowed by the Alteration of Sex Description and Status Act of 2003. Home Affairs had refused to apply the act since it was passed. The Act allows the changes if the sexual characteristics have been changed through either surgery or medical treatment.
Finding work, using a gym or travelling are all a problem when you pass as one gender and the passport/ID is in another gender.

Banking is a problem when you present an ID book with a photo of a man with a beard and you are standing there with breasts and a skirt.

–Justine-Paula Howard
South African hospitals only perform four gender reassignment surgeries per year. The waiting lists are ten years long.
Seattle
The city is, for the first time, including medical procedures for transpeople in its medical benefits coverage offered to city employees. Seattle joins San Francisco, which began offering such coverage in 2001.
Baptists
A coalition of Baptist groups has called for action to stop the violence against transpeople in Washington, DC.
Leaders of the Alliance of Baptists, the Association of Welcoming and Affirming Baptists and Baptist Peace Fellowship of North America called on community leaders to stop a "blight of violence and hatred" against transgender victims in the nation's capital.
The letter released addressed the "great distress" members of the groups were feeling about the violence.
It is appropriate to remind ourselves that the defining of any group of persons as 'other' in such a way as to make violence toward and/or oppression of them acceptable is contrary to the gospel of Christ. We need further to acknowledge that many of these persons are our brothers and sisters in Christ and that all are part of the creation that God loves.

Finally, we need to remember that Jesus told us that as we do to the least, we also do to him. Consequently, when we stand in solidarity with the transgender victims of violence, we also stand in solidarity with the Christ who suffers with them.
Medical Care/NY
There is pushback against the recent media frenzy (NY Post and Metro) that erupted over the possibility of including medical treatment of transpeople by state Medicaid in New York. The frenzy resulted in the Cuomo government's vehement denial that transgender medical services would be covered.
The reality is that the proposal by members of the Health Disparities Committee of the New York Medicaid Redesign Team to repeal a discriminatory provision of New York's Medicaid regulatory scheme does little more than ensure equal treatment for Medicaid-eligible transgender New Yorkers. As one Medicaid recipient explains of the exclusion: "You see, they think we take these medications just to take them… but these are not recreational things that we just do on the side just to feel pretty… this is our lives."
Hoprmone therapy is covered for non-trans patients, as are orchiectomy and mastectomy.
This disparity of coverage based solely on diagnosis suggests that the exclusion of care for transgender people is based on political bias and hostility toward individuals who receive this care as part of a gender transition. In both cases, a patient's doctor declares the treatment to be medically necessary, but transgender people alone are denied.
Australia
The Queensland Civil and Administration Tribunal has ordered Jason Lewis Ronoff to pay $15,000 in compensation for vilification and harassment of his neighbor, Jo Brosnahan. Claiming Ms. Brosnahan kept her genitals in a jar, Ronoff also threatened to burn down her house.
I looked out my bedroom window and saw three males and one female … (and) I recognised my neighbour (Ronoff) to be one of these people.

I saw him (Ronoff) mouth the words 'You (anti-gay expletive deleted), you have your (genitals) in a jar'.

I have then heard who I believe is my neighbour shout to one of his friends: 'Has anyone got a box of matches so we can burn the (anti-gay expletive deleted) place down?'

–Jo Brosnahan
Ronoff chose not to appear at the hearing, instead submitting a letter claiming he did not have any issue with Ms. Brosnahan's "gender identity" (scare quotes included) and that Ms. Brosnahan had shown aggressive behavior towards him before the incident.
Ronoff was not required to issue a public apology, since it was thought that Ronoff would refuse to comply and even if he did, there would be little public benefit.
Walmart
A recent Walmart announcement released to the gay press touting their inclusion of gender identity in their non-discrimination policy has come under fire. Unfortunately, nobody has seen the new policy, including store management. Transgender employees who saw the news and came out were in for a rude awakening.
Knoxville, TN Walmart employees have said the following:
Employee 1: I asked to have my chosen name on my uniform ID tag even though my paperwork is in my birth name, I was told no way and I would be fired if I did it without permission.
Employee 2: My court ordered name change was granted October 4th. I got all my government IDs updated then took all the paperwork to my store's HR person so that my paycheck and ID tag could be updated ASAP. The store manager fired me before anything was sent to corporate.
Employee 3: I worked for Walmart before then had to quit when I was too ill to do physical labor. I am eligible for rehire no problem. Only thing is that while I was working else where for 2 years I began my transition so now I am living as a guy but my Wal-Mart employee records say I am female. Right now I am not even sure how to dress or act at new hire orientation. It is a different store but geezuz everyone knows everything about every body.
Ballroom culture
Precious director Lee Daniels' next project involves producing and directing a Showtime series about New York City's ballroom society.
Previously chronicled in Jennie Livington's 1990 doc Paris Is Burning the "underground ball house society consists of New York City's disadvantaged black, Latino, lesbian, gay, bisexual and transexual communities who come together to compete for trophies and prizes. They all belong to different fraternity-like "houses," or "drag families," that serve as surrogate families for their members banded together under one leader".
The series will be written by screenwriter W. Merritt Johnson, who will also be an executive producer. The series does not yet have a name or a start date.
Teacher makes homophobic comments in class
Pennsylvania
An unidentified Indiana University of Pennsylvania professor decide homophobic comments would be appropriate for him to make in his classroom. One of his students, who happened to be lesbian, disagrees.
The video is javascript and Flash, so doesn't display appropriately. So here's a link to it.
Ethiopia
According to Ethiopian sources, a US State Department cable recently leaked vastly misstates the status of the lgbt community in Ethiopia.
A thriving LGBT social scene exists in Addis Ababa. Parties are generally unannounced and held in private homes or bars, with invitations distributed via word of mouth or text messaging….events are held at least on a weekly basis, with attendance of more than 50 people not unusual.
On December 28,2008 an alliance of religious leaders from Ethiopian Orthodox church, Muslim, catholic & the evangelical church with an NGO called United for Life Ethiopia held a three days homophobic conference & submit (sic) 10 points ultimatum to urge the government to the constitutionalisation of death sentence to any homosexual acts even between two consented adult. The alliance perceive this social group as mentally ill/criminals and the all want us to relocate top mental hospitals/concentration camp/remote prisons which are full of wild animals & yellow fever. They consider this sexual orientation as communicable/contagious plague.
Not even mentioned in the cable was the February 5, 2009 death of American diplomat Brian Daniel who was found dead in his home from head trauma caused when he was beaten by golf clubs in a homophobic attack by Ethiopians. A group called Rainbow Ethiopia LGBT/MSM is calling for international humanitarian aid.
Philadelphia
Noting that transpeople are often turned away when seeking help Philadelphia has decided to lend a hand and will be opening the "country's first holistic trans treatment program". Called the Morris Home, after transwoman Nizah Morris, who was murdered in December 2002, the program will be run by the Department of Behavioral Health and Intellectual Disability Services and funded by the city.
You really can't work with the trans community without being holistic. We will provide culturally-appropriate services, not only for the LGBT community, but by the LGBT community.

The L, G and B have been well-addressed, but the T is often an afterthought. We're trying to open a center that will address that population with the wholism that is so greatly needed.

–Sade Ali, Deputy Commissioner
The focus will be on transitioning safely.
Morris Home is being targeted for a November opening. The location has yet to be publicized.
Lebanon
An incite into life for transpeople in Lebanon was published in The Daily Star, focusing on a transwoman named Tino.
As difficult as things became for her, Tino says that she began to heal the moment she decided to tell her family that she wanted to shed her old identity and live as a female.

"I told them, 'Either I kill myself, or you let me be free to live as a woman. If you are truly my family and you love me, you'll let me do this.'"
Malaysia
Malaysian media has recently published two "bizarre explanations" of transpeople. "Pondan Ancaman Wanita" (Effeminate Men A Threat To Women) aired on a recent talk show, claiming that mak nyah (transwomen) and pondan (effeminate gays) are a threat to women's livelihoods and want to steal women's husbands and jobs.
The Malay daily newspaper Berita Harian published an article entitled "Salah makan punca pondan" (Wrong food consumption the cause of effeminate men). The claim was that artificial hormones, preservatives and food flavorings caused effeminacy. His "research" supposedly shows a tenfold increase in effeminacy because of changes in food production.
Transgender people in Malaysia face extreme levels of stigmatization and discrimination which is often exacerbated by biased media reporting. They often face abuses "ranging from physical violence to mental torture to sexual assault" to being "prevented from accessing health services, housing, education, employment and other basic rights enjoyed by all Malaysians."
The article also illuminates the death of Aleesha Farhana who dies of heart failure in a Kuala Lumpur hospital in August after Mayasia's High Court refused to update her name and gender on her national identity card even though she had undergone sex reassignment surgery. The cause of Ms. Farhana's death is now listed as suicide.