(8 pm. – promoted by ek hornbeck)
Cross-posted from The Stars Hollow Gazette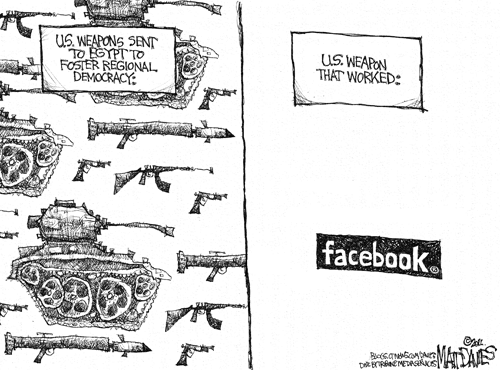 Sen. Al Franken, (D-MI) has called Internet Freedom the most important free speech issue of our time. That Freedom is now being threatened by Senators Joe Lieberman (I-CT) and Susan Collins (R-ME) who have introduced a bill that would essentially give the President the authority to shut down the internet with new national emergency powers, aka a "kill switch":
President Obama would be given the power to "issue a declaration of a national cyberemergency." Once that happens, Homeland Security would receive sweeping new authorities, including the power to require that so-called critical companies "shall immediately comply with any emergency measure or action" decreed.

No "notice" needs to be given "before mandating any emergency measure or actions." That means a company could be added to the "critical" infrastructure list one moment, and ordered by Homeland Security to "immediately comply" with its directives the next.

The U.S. Senate's Homeland Security and Governmental Affairs Committee, which Lieberman chairs, appears to believe that it's not necessary to include explicit judicial review of the president's emergency authority once exercised, believing it's implicit. Any such lawsuit filed by a targeted company would likely focus on language saying the emergency decrees should be "the least disruptive means feasible."

The president may declare a "cyberemergency" for 30 days, and extend it for one 30-day period, unless Congress votes to approve further extensions.

Homeland Security will "establish and maintain a list of systems or assets that constitute covered critical infrastructure" and that will be subject to those emergency decrees.
(emphasis mine)
The ACLU legislative counsel Michelle Richardson said"It still gives the president incredible authority to interfere with Internet communications." If the Department of Homeland Security wants to pull the plug on Web sites or networks, she said, "the government needs to go to court and get a court order." I light of the recent erroneous seizure of 84,000 web sites by the Department of Homeland Security that took them off line even Bob Barr has weighed in with this statement:
No government – no matter how benign or well-meaning – should be empowered to control the Internet. Moreover, the Congress should take a long, hard look at how federal agencies are using – and abusing – their existing powers to control parts of the Internet.
Holy FSM. They're even calling this bill "Cybersecurity and Internet Freedom Act."
Hello!!!! Does this sound familiar?????? Egypt, Libya, anyone?????