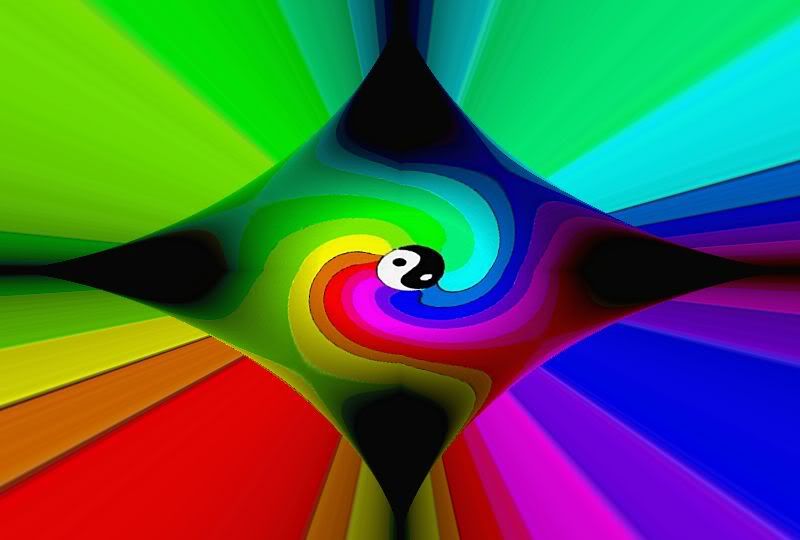 The Human Rights Campaign, which has not always been our friend, has announced that it is sponsoring a Back to Work project seeking to empower unemployed and underemployed transgender people by providing them with the tools and skills they need to have a chance in the current job market.
The inaugural event will be in Boston on February 26-27. Cosponsoring the event are the Massachusetts Transgender Political Coalition (MTPC), the Boston Alliance of Gay, Lesbian, Bisexual, and Transgender Youth (BAGLY), AIDS Action Committee of Massachusetts (AAC) and MassEquality. The event will be hosted by the AIDS Action Committee of Massachusetts.
Because of the widespread prejudice we face, transgender youth and adults experience unemployment at twice the rate of their fellow citizens and one in five have been homeless. Transgender people make great employees, but they need superior, specialized job hunting skills to help overcome the bias against us in hiring.

–Allyson Robinson, associate director for diversity, HRC
Attendance will be free and open to all unemployed and underemployed transgender people. The first 30 registrants will received free individualized services from an experienced career coach.
Not only do we need to pass the Transgender Equal Rights Bill for employment non-discrimination protections here in Massachusetts, but also we need to get our transgender youth and adults back to work and give them the tools to do so.

–Gunner Scott, executive director of the the Massachusetts Transgender Political Coalition
Training will be supplied by the LGBT Career Assistance, a transgender owned career counseling organization out of Atlanta, GA, with the seminar instructed by CEO Sharon Skipper.
The plan apparently is to offer such workshops across the country.
Transgender people are twice as likely to be unemployed as the general population, and more than a quarter (26 percent) reported having been fired due to gender identity, according to a 2009 study by the National Gay and Lesbian Task Force and the National Center for Transgender Equality.
In the absence of movement towards the passage of ENDA, at least it is something.
From the southern portion of our country comes this from Tuesday: Asheville, NC religious leaders offer support to GLBT people.
A Resolution in Support of Full Equality for All Asheville Citizens

 

WHEREAS the core values of the City of Asheville include commitments to "value and respect a diverse community, workforce, and ideas," and to "value the safety and welfare of our employees and the citizens we serve;" and

 

WHEREAS up to 12% of Asheville's population is lesbian, gay, bisexual, and transgender (LGBT); and

 

WHEREAS LGBT people possess the same capacity and desire as the rest of the population to be full and active participants in the life of our city; and

 

WHEREAS more than 600 same-sex couples are known to live in Asheville, a concentration more than three times the national average and the fifth highest concentration of same-sex couples among medium-sized metropolitan areas in the United States; and

 

WHEREAS statewide research shows that the individuals in same-sex couples reflect the diversity of the general population with regard to race and ethnicity; and

 

WHEREAS statewide research suggests that 22% of same-sex couples are raising children; and

 

WHEREAS research demonstrates that the psychosocial development and well-being of children raised by gay and lesbian couples is comparable to that of their peers raised by heterosexual parents; and

 

WHEREAS LGBT citizens and their children face stigma and harms due to a lack of basic legal protections under state and federal law; and

 

WHEREAS prejudicial attitudes are fostered when people are treated unequally under the law; and

 

WHEREAS, as a result, LGBT people and their families live with the constant risks of losing a job; facing eviction; being denied the full recognition of familial relationships in public and private settings; and undergoing bullying and

harassment; and

 

WHEREAS national research shows that "nearly 9 out of 10 LGBT students experience harassment at school, nearly two-thirds feel unsafe because of their sexual orientation, and more than a third feel unsafe because of their gender expression;" and

 

WHEREAS ensuring that LGBT people have equal protection under the law in the areas of employment, housing, and relationship recognition can reduce the harms that LGBT people encounter under current laws and can overturn the effects of prejudice; and

 

WHEREAS the Asheville City Council approved last year a domestic partner benefits policy that recognizes the capacity of same-sex couples to form committed, lasting unions; and

 

WHEREAS the Obama administration issued a 2010 Presidential Memorandum that mandates domestic partner visitation in hospitals that accept federal health monies, and Asheville hospitals do not currently have a mechanism for recognizing same-sex domestic partners; and

 

WHEREAS civil marriage confers hundreds of rights and protections under state and federal law, yet discriminatory marriage laws deprive same-sex couples of these same rights and protections, including, but not limited to, health care coverage and related decision-making, access to assisted-living facilities, decision-making around funerals and end-of-life matters, inheritance rights, survivor benefits, child custody, and adoption rights:

 

NOW, THEREFORE, BE IT RESOLVED that the Asheville City Council act to affirm and protect the equal rights of all its citizens by

 

1. Extending the city's employment discrimination clause to include "sexual orientation", "gender", and "gender identity or expression";

 

2. Enacting an anti-bullying ordinance for all city institutions and grounds;

 

3. Creating a Domestic Partner Registry to recognize same-sex relationships for the purposes of providing documentation and offering a mechanism through which hospitals, businesses, and other entities will have the opportunity to recognize these relationships; and

 

4. Endorsing and supporting the rights of same-sex couples to share fully and equally in the familial rights and responsibilities of civil marriage.
More than 45 clergy men and women are supporting this movement.
In the steps backward department comes news from Ohio that Governor John Kasich allowed a 2007 executive order by former Governor Ted Stickland expire, contrary to a campaign promise. Kasich then issued a revised order that reinstituted protections for state workers on the basis of sexual orientation. Strickland's order protected both sexual orientation and gender identity.
Divide and conquer strikes again.
We've heard from (transgender) employees who work for the state who were protected last month, but now they are not .

The emotional toll has been intense.

–Kim Welter, program director for the advocacy group Equality Ohio
Chicago writer Jennifer Carr has a new children's book available, entitled Be Who You Are!, about her family's support for her gender non-conforming child.
At first, Jennifer Carr thought her son's taste for long wigs and princess dresses was little more than a passing phase.

But when Carr tried to steer the 4-year-old away from a pair of gaudy pink sandals while shopping for shoes, he burst into a tantrum so desperate she was taken aback.

Back in the car, Carr recalls, her son confided: "I have something to tell you. I feel like a girl inside.

—Alexia Elejalde-Ruiz, Tribune Newspapers
Carr's son now lives as her daughter, whom she refers toes Hope.
The road has been difficult. Some family and friends who oppose Carr's parenting decisions have cut off contact. Carr said she receives "quite a bit of hate mail" accusing her of ruining her child's life or just wanting a daughter, a claim she vehemently denies.
You can follow Hope's story at the blog Today You Are You.
Today you are you, that is truer than true. There is no one alive who is youer than you.

–Dr. Seuss
In Utah, the LGBT community rallies in favor of statewide anti-discrimination bill. The LDS Church backed the Salt Lake City version of this anti-discrimination legislation, so there is no reason to think they should not back this bill. Indeed, it is sponsored by an LDS politician.
On the other hand, there are people like the woman at the end of the video who believe that LGBT Utahns are not discriminated against in Utah, despite this damning study (pdf) by the Williams Institute at UCLA:
The study, which is based on an Equality Utah survey of about 1,000 LGBT Utahns, found forty-four percent of lesbian, gay and bisexual Utahns and sixty-six percent of transgender people report that they had been fired, denied a job, or not promoted because of their sexual orientation or gender identity. 

—Link
You can probably follow the progress of the bill…and other news of GLBT interest…at the blog LGBT FYI.
And I'll end with a story about bullying of a transgender teen, who was encouraged online to kill herself. She is recovering in hospital after slashing her arms with a butcher's knife.