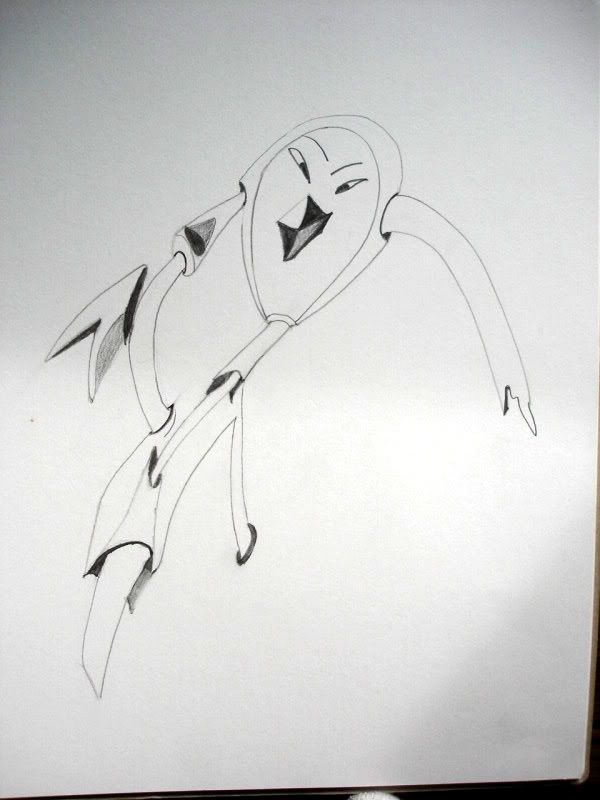 FROM THE INTERNATIONAL DESK

A kids' book written by a 34-year-old Tokyo housewife about the outbreak of foot-and-mouth disease in Miyazaki Prefecture has become an internet hit, being downloaded approximately 2,600 times since late September. Sounds positively uplifting.

Kenya's Daily Nation reported that a former ambassador to Japan was questioned by the Kenya Anti-Corruption Commission (KACC) over dubious dealings regarding the purchase of land in Tokyo. Not a terribly interesting story, but we just had to get that acronym in there.

Virgin Atlantic Airways and Mori Building City Air Services have started free helicopter shuttles from Ark Hills in Akasaka to Narita Airport for high-end travelers from Tokyo to London.

A few weeks after getting busted in Chiba with cocaine in his pocket, Aussie pro golfer Wayne Perske was banned for the rest of the season by the Japan Golf Tour Organization.

Perske's problems came on the heels of Kiwi golf pro David Smail's sex scandal, when his former Japanese girlfriend sent compromising photos and videos to the media after the married Smail tried to break up with her. Man, talk about putting it in the wrong hole!

A female desk clerk at a hotel in Aichi held a press conference to draw light to her situation after a male guest called her to his room to "apologize" over some issue with an escort service. The horny old dude then tried to jump her, "unbuttoning her clothing and touching her lower body."

STATS

11

Japan's ranking in the United Nations' 2010 quality of life survey

10

Japan's ranking in last year's survey

44

Penalty kicks needed to decide a soccer game between Kyushu International University High School and Higashi Fukuoka High School earlier this month

696,000

Total number of hikikomori in Japan, according to the Cabinet Office


A manga cafe in Kobe became the center of an international uproar when a Coast Guard worker uploaded video of September's run-in with a Chinese fishing boat. The 43-year-old officer responsible for "the leak heard around the world" said he felt "no sense of guilt at all" because the public had a right to know. So there.

Someone sent a letter to the Chinese consulate in Sapporo that "emitted smoke with what sounded like an exploding firecracker." No injuries or damage were reported.

A buxom bronze statuette of a policewoman from the popular manga Kochira Katsushika-ku Kameari Koen-mae Hashutsu-jo has been restored after being damaged by vandals, and is once again titillating passersby at Kameari station on the Joban line.

A stoner who misplaced a bag containing some weed and a few of his meishi went to claim the lost articles from a local police box in Fukuoka. Needless to say, when cops asked him about the joint inside, he took off… but since they had his name cards, they soon tracked him down. D'oh!

Pulls A Palin
The Latest "Rage"
It's A Crime
Experts urge Japan for bolder steps to welcome refugees, immigrants



TOKYO

When five ethnic Karen families arrived recently from the Mera refugee camp in northwestern Thailand, Japan became the first Asian nation to accept refugees under the third-country resettlement program promoted by the United Nations.

Yet critics remain skeptical of Tokyo, often criticized for its restrictive refugee policy, and some experts said a much more comprehensive approach is necessary to make any significant difference.

"Japan's refugee policy lags way behind the rest of the world," said Shogo Watanabe, a lawyer actively involved in human rights issues concerning refugees and other foreign residents in Japan. "From the very beginning when Japan ratified in 1981 the Convention and Protocol Relating to the Status of Refugees, it has never had a consistent policy."
Merchants reeling with drop in Chinese visitors



2010/11/26

Japanese merchants are starting to feel the pinch amid a sharp drop in Chinese visitor numbers following the fallout from a prolonged row with Beijing over sovereignty of the Senkaku Islands.

Sales in many sectors have fallen sharply.

Department stores, electronics retailers and souvenir shops are now pinning their hopes on a rebound in February when many Chinese travel abroad and splurge during the Lunar New Year holidays.