( – promoted by buhdydharma )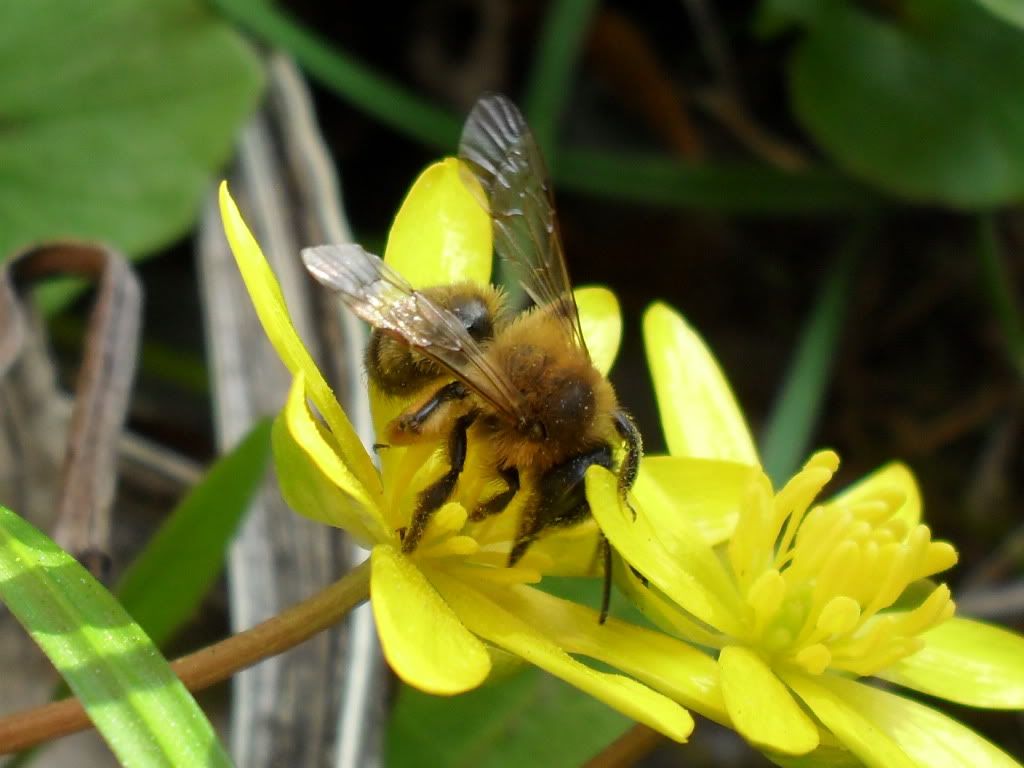 This morning's headlines included a feature story by ABC News, onimously entitled, "Honeybees Dying: Scientists Wonder Why, and Worry About Food Supply."
Albert Einstein was once quoted as warning, in reference to the importance of honeybees…
"If the bee disappears from the surface of the earth, man would have no more than four years to live. No more bees, no more pollination … no more men!"
There are a number of sites on the web disputing the validity of this quotation, however, whatever the truth of the matter, the precipitous decline of our honeybee populations is at best cause for grave concern.
An online article, entitled, "List of crop plants pollinated by bees" can be read here. Take a look down the extensive list, particularly noting those plants for which the pollinator impact is great or essential. Then imagine going to your local supermarket, food co-op, or farmer's market, only to discover that none of these items are available and will not be, at least for the foreseeable future.
A series entitled, "Top 25 Things Vanishing From America II" is quite fascinating and can be reviewed here. The article underscores many aspects of our lives that have already disappeared, or are destined to in the near future. Many of the inventions that defined our earlier lives will seem as quaint to the next generation as spinning wheels, corsets and buggy whips were to us. This article from July, 2008, highlights the potentially dire consequences of a continuing die off of the world's bee populations…
Perhaps nothing on our list of disappearing America is so dire; plummeting so enormously; and so necessary to the survival of our food supply as the honey bee. 'Colony Collapse Disorder,' or CCD, has swept beekeepers throughout the U.S. and Europe over the past few years, wiping out 50% to 90% of the colonies of many beekeepers — and along with it, their livelihood.
Why is this occurring? Ten suspected causes are presented and described here. It would seem that human activity is directly related to at least nine of the potential causes, and perhaps indirectly to the remaining suspect, "Parasites and pathogens", particularly given our extremely heavy overuse of antibiotics, fed to livestock in huge quantities, not to treat disease, but for prophylactic purposes. Many other as yet untested techologies could eventually be added to this list.
Meanwhile, the tabloid news media attempts to treat us as a rodeo clown does an enraged bull, diverting our attention away from the legitimate causes for concern of our day.
It is the common fate of the indolent to see their rights become a prey to the active. The condition upon which God hath given liberty to man is eternal vigilance; which condition if he break, servitude is at once the consequence of his crime and the punishment of his guilt. John Philpott Curran (1790)