Weekend News Digest is an Open Thread
This Sunday's Edition is being brought to you, one more time, by TMC. Hopefully ek hornbeck has survived the Holiday in Stars Hollow and will return to the news to its regular format. It was fun. 😉
The Top News Story
No sign Detroit flight incident in larger plot: U.S.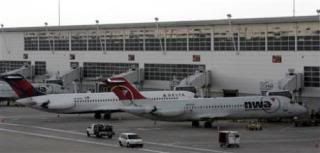 WASHINGTON (Reuters) – There is no initial evidence that the Nigerian man charged with trying to blow up a U.S. passenger jet was involved in a larger plot, a senior U.S. official said on Sunday.

But al Qaeda involvement is a "subject of investigation" in Friday's incident, U.S. homeland security chief Janet Napolitano said after U.S. authorities on Saturday charged Umar Farouk Abdulmutallab, 23, with attempting to blow up the plane by setting alight an explosive device attached to his body.

The suspect, who was being treated for burns at a Michigan hospital, was overpowered by passengers and crew on the Northwest Airlines plane from Amsterdam on Christmas Day with almost 300 people on board.

"Well, right now we have no indication that it is part of anything larger. But obviously the investigation continues. And we have instituted more screening and what we call mitigation measures at airports," U.S. Secretary of Homeland Security Janet Napolitano told CNN's "State of the Union" program.

Asked whether al Qaeda was involved in the incident, Napolitano told ABC's "This Week" program, "That is now the subject of investigation, and it would be inappropriate for me to say and inappropriate to speculate. So we will let the FBI and the criminal justice system now do their work."
Top News
Hezbollah chief asks Egypt to stop Gaza border wall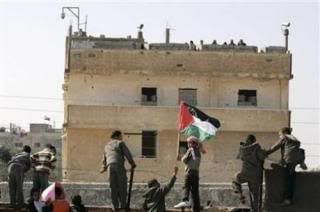 BEIRUT (Reuters) – Hezbollah leader Sayyed Hassan Nasrallah on Sunday called on Egypt to stop building a steel wall along the Gaza border that could obstruct tunnels which provide a lifeline for the blockaded enclave.

Nasrallah told a crowd of tens of thousands of Lebanese Shi'ite Muslim marking the Ashura religious ceremony that Egypt should be condemned if it does not halt the wall building.

Tensions between Egypt, a predominantly Sunni country, and Hezbollah, a Shi'ite group backed by Iran, have been running high since last year when Nasrallah accused Cairo of complicity with Israel in its siege of the Gaza strip.
Families of Americans held in Iran hire Iranian lawyer
WASHINGTON (Reuters) – The families of three Americans charged with espionage in Iran after straying over the border from northern Iraq in July said on Sunday they have secured an Iranian lawyer to try to get them released.

Iran's judiciary has announced espionage charges against Shane Bauer, 27, Sarah Shourd, 31, and Josh Fattal, 27. Their families say they were hiking during a vacation in Iraq and crossed the border accidentally. Foreign Minister Manouchehr Mottaki has said they "entered Iran with suspicious aims."

Independent Iranian lawyer Masoud Shafii will represent Bauer, Shourd and Fattal and work for their release, the families of the three Americans said in an e-mailed statement. Iran has said they will stand trial.
Pakistan's embattled Zardari vows to defend democracy
ISLAMABAD, Pakistan (Reuters) – A suicide bomber blew himself up outside a Shi'ite Muslim hall in the Pakistani part of disputed Kashmir on Sunday, killing at least 5 people, police said.

The blast in Muzaffarabad city demonstrated the challenges facing U.S. ally Pakistan, which is struggling against al Qaeda-linked militants and is under pressure from Washington to help stabilize Afghanistan, where a Taliban insurgency is raging.

The explosion went off at the end of a procession for Ashura, the Shi'ite calendar's biggest event. A witness said he saw body parts of the bomber on the street. At least 30 people were wounded, police said.

Security has been increased across the country for Ashura, a flashpoint for attacks by Sunni militants in recent years.
Increased security during Pope visit to Rome soup kitchen
ROME (Reuters) – Pope Benedict shared a meal with the homeless, poor and elderly on Sunday during a visit to a soup kitchen marked by increased security following the incident in which a woman knocked him down during Christmas Eve Mass.

The pope spent several hours at the soup kitchen run by the Sant' Egidio Community, a lay Catholic group that has been nominated several times for the Nobel Peace Prize.

Benedict, who appeared in good form, ate with 150 people and sat next to Qorbanali Esmaili, a 34-year-old Afghan Muslim who has political refugee status and has been in Italy for 10 years.

Others at his table included a 90-year-old Italian widower, a 24-year-old gypsy man, a 62-year-old Somali woman and a 35-year-old Nigerian man.
It's a slow news day
US News
Security tightened for U.S.-bound air passengers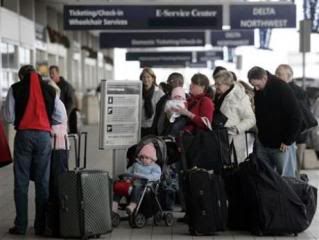 WASHINGTON (Reuters) – Airline passengers headed for the United States faced tighter security measures on Saturday after an attempt to blow up a U.S. jet bound for Detroit, including pat-downs and an order to stay seated during the last hour of flight, airlines and security officials said.

Air Canada advised U.S.-bound travelers to arrive early at airports to allow extra time for security screenings, including additional personal searches.

"Passengers should also expect flight delays, cancellations and missed connections, and limit themselves to a single piece of carry-on baggage," Canada's largest airline said on its website.

"New rules imposed by the U.S. Transportation Security Administration also limit on-board activities by customers and crew in U.S. airspace that may adversely impact on-board service," Air Canada said.

"Among other things, during the final hour of flight customers must remain seated, will not be allowed to access carry-on baggage, or have personal belongings or other items on their laps."
Sounds like just the way I'd want to spend a holiday..
States With Expanded Health Coverage Fight Bill
States that have already broadly expanded health care coverage are pushing back against the Senate overhaul bill, arguing that it unfairly penalizes them in favor of states that have done little or nothing to extend benefits to the uninsured.

With tax revenues down and budgets breaking, the states – including Arizona, California, New Jersey, New York and Wisconsin – say they cannot afford to essentially subsidize other states' expansion of health care.

The bill passed by the Senate on Thursday would move toward universal health insurance coverage in large part by expanding Medicaid, a program whose costs have traditionally been shared by the states and the federal government.

But the roughly 20 states that have already expanded coverage in some form will pay a greater proportion of their new Medicaid costs under the bill than those states, largely in the South, that until now have covered relatively few of their poorest residents.
Feds investigating Stanford ties to lawmakers: report
MIAMI (Reuters) – U.S. federal authorities are investigating millions of dollars contributed by accused fraudster Allen Stanford and his staff to U.S. lawmakers over the past decade, the Miami Herald reported on Sunday.

The newspaper said the Justice Department investigation aimed to determine whether the banker received special favors from politicians while he was operating his alleged $7 billion Ponzi scheme centered on fraudulent certificates of deposit issued by his offshore bank in Antigua and Barbuda.

The Miami Herald said an email sent to Stanford by Texas Republican Representative Pete Sessions on the day authorities announced fraud charges against the billionaire financier, as well as $2.3 million in contributions he made to Sessions and other U.S. lawmakers, were "part of the government's inquiry."
Oklahoma firm recalling beef products in six states
CHICAGO (Reuters) – An Oklahoma company said it was voluntarily recalling 248,000 lbs (112,000 kg) of beef products in six states following an outbreak of illnesses involving E. coli bacteria.

In a recorded telephone message, National Steak and Poultry of Owasso, Oklahoma, said it was recalling various products in Colorado, Iowa, Kansas, South Dakota, Michigan, and Washington state.

The company said it was cooperating with the U.S. Department of Agriculture's Food Safety and Inspection Service as a precautionary measure because some of its beef products might be linked to a series of E. coli-linked illnesses in the six states.
Percy Sutton, Eminent Politician, Dies at 89
Percy E. Sutton, who displayed fierce intelligence and exquisite polish in becoming one of the nation's most prominent black political and business leaders, died on Saturday, The Associated Press reported. He was 89.

Marissa Shorenstein, a spokeswoman for Gov. David A. Paterson, confirmed Mr. Sutton's death but said she did not know the cause, according to The A.P.

Mr. Sutton stood proudly at the center of the struggle for equal rights. He was arrested as a freedom rider; represented Malcolm X as young lawyer; rescued the fabled Apollo Theater in Harlem; and became a millionaire tycoon in the communications business to give public voice to African Americans.

He was also an eminent politician in New York City, rising from the Democratic clubhouses of Harlem to become the longest serving Manhattan borough president and, for more than a decade, the highest black official in the city. In 1977, he was the first seriously regarded black candidate for mayor.
Blessed Be
World News
Mousavi nephew, others die in Iran protests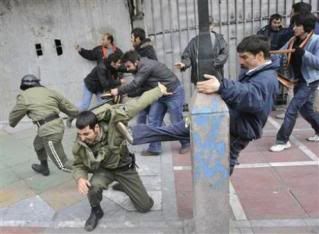 TEHRAN (Reuters) – Four people died in Tehran on Sunday when pro-reform protesters clashed with security forces, Iranian state TV said, in the worst outbreak of violence since June's contested election sparked political turmoil.

Opposition websites said eight people were killed when tens of thousands demonstrated across Iran during a Shi'ite Muslim religious festival.

Among the dead was opposition leader Mirhossein Mousavi's nephew. State TV said "unknown assailants" killed Ali Habibi Mousevi. A Mousavi aide described the death as a "martyrdom."

Opposition website Jaras said police shot and killed four protesters in central Tehran. State TV dismissed foreign media reports that security forces had killed protesters. It said police had fired into the air to disperse demonstrators.

Over 300 protesters were arrested in Tehran, state TV said
Shi'ite Muslims conclude Ashura pilgrimage in Iraq
KERBALA, Iraq (Reuters) – The Shi'ite Muslim religious festival of Ashura passed without major violence in Iraq on Sunday, after tight security was deployed to safeguard millions from the bloody attacks that marred past pilgrimages.

At mosques and shrines across Iraq, millions of Shi'ites, Iraqis and foreigners, commemorated the slaying of Prophet Mohammad's grandson Hussein at the battle of Kerbala in 680 AD, an event that defines Shi'ism and its rift with Sunni Islam.
Netanyahu says will visit Egypt on Tuesday
JERUSALEM (Reuters) – Israeli Prime Minister Benjamin Netanyahu said on Sunday he would hold talks in Egypt on Tuesday with President Hosni Mubarak to seek ways to promote Middle East peacemaking.

"I believe we have an interest in moving the peace process forward in a variety of ways," Netanyahu told reporters at the start of the weekly cabinet meeting.

Netanyahu said he had requested the meeting with Mubarak after talks that Egypt's intelligence chief, Omar Suleiman, held in Israel last week.

"I intend to continue this important dialogue," he said.

Egypt and Germany are mediating a prisoner trade between Israel and Hamas under which the Islamist group, in charge of the Gaza Strip, would release captured soldier Gilad Shalit and Israel would free some 1,000 of the 11,000 Palestinians in its jails.
Yemen says Houthi rebel leader may be dead
DUBAI (Reuters) – The leader of Yemen's Shi'ite rebels may have died after being severely wounded by government forces in the north of the country, a Yemeni government website and media said on Sunday.

The rebels, known as the Houthis after the family name of their leader Abdul-Malik al-Houthi, are fighting government troops in impoverished Yemen's mountaineous north, complaining of social, religious and economic discrimination.

The Yemeni defense ministry said on its website that Houthi was wounded in an attack by government forces and might have died from his wounds.
Entertainment
"Avatar" leads box office for second weekend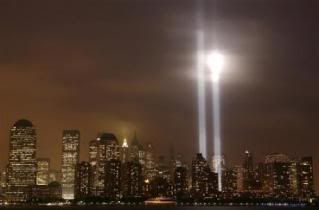 LOS ANGELES (Reuters) – The costly 3-D extravaganza "Avatar" spent a second weekend atop the North American box office on Sunday, fending off a strong challenge from newcomer "Sherlock Holmes" as Christmas-holiday moviegoers powered overall sales to a new record.

"Avatar" earned $75 million during the three days beginning December 25, said distributor 20th Century Fox. Internationally, the sci-fi film led the pack again, with $145 million from 108 markets.

Warner Bros.' "Sherlock Holmes" followed with $65.4 million in North America, while Fox's "Alvin and the Chipmunks: The Squeakquel" opened at No. 3 with $50.2 million.
Vic Chesnutt, a singer-songwriter whose music dealt with mortality and black humor, died on Friday in a hospital in Athens, Ga., a spokesman for his family said. He was 45 and lived in Athens.

He had been in a coma after taking an overdose of muscle relaxants earlier this week, said the family spokesman, Jem Cohen.

In a two-decade career, Mr. Chesnutt sang darkly comic and often disarmingly candid songs about death, vulnerability, and life's simple joys. A car accident when he was 18 left him partly paralyzed, but he has said that the accident focused him as a musician and a poet.
Blessed Be
Sports News
Live Analysis: Panthers 41, Giants 9, 4th Quarter
Update | 3:25 p.m. That was not a drive that the Giants' defense will want to remember. The highlight of the drive – for the Panthers – was a 52-yard run by Jonathan Stewart, who broke several tackles on his way to the 1-yard line. The Giants' effort prompted the Fox announcing crew to say that it was the worst tackling that they had seen all year. Ouch. Brad Hoover scored on the next play to make it 41-9. Stewart now has a career-high 194 yards rushing.
Hawks end road trip with victory over Pacers
INDIANAPOLIS, Indiana (Reuters) – The Atlanta Hawks finished their four-game road trip with a comfortable 110-98 victory over the Indiana Pacers on Saturday.

Al Horford led the way with 25 points, 19 rebounds and five blocks while Joe Johnson scored 24 points as the Hawks split their away games 2-2 to improve to 21-8.

Atlanta enjoyed a rest day before their most recent triumph, a factor that was key to their performance.
Ovechkin on target as Caps down Devils to top NHL
WASHINGTON (Reuters) – Alex Ovechkin scored against goaltender Martin Brodeur for the first time in four years to help the Washington Capitals beat the New Jersey Devils 4-1 on Saturday and take over as NHL leaders.

The Russian ended his nine-game drought against Brodeur when he scored early in the first period then had two assists as Matt Bradley, Nicklas Backstrom and Mike Green also found a way past the Canadian netminder.

Family Says Wrigley Field Will Stay Wrigley Field
Bank of America Ballpark at Wrigley Field? U.S. Cellular Field the Elder? Oprahland?

Speculation about the possible sale of naming rights to Wrigley Field has spread since the Ricketts family bought the Chicago Cubs from the Tribune Company in the fall, but the new owners of the Cubs have not discussed the sale of naming rights to Wrigley Field, according to Wally Hayward, the team's new chief marketing officer.

Beyond that, Mr. Hayward said in an interview last week, the Ricketts family would not sell the name because they understand the essence of the old-time park.