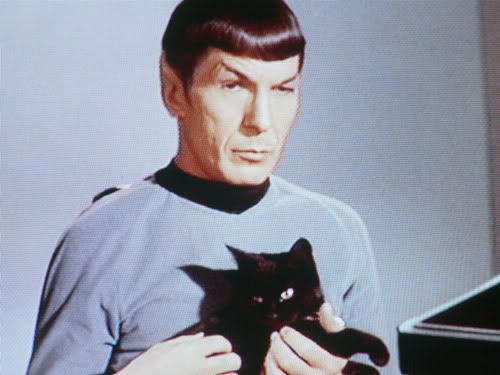 A military affairs blogger has posted a bit of media research with some rather, shall we say, unlikely(?) results, RawStory reported Friday.
It seems that for at least this year, and probably for a few years previously, the Taliban have been playing their assigned role in the great war on terror to the letter and have been considerate enough to stand around in standardized production groups to be attacked and killed by unmanned aerial drones and US and Afghan ground troops.
Groups of not odd numbers like 29 or even 31 of them, but standing there waiting for their martyrizing missile strikes in groups of exactly 30.
Citing the Moon of Alabama blog, which made a similar argument this spring, Security Crank linked to 12 news reports of separate air strike incidents since the start of the year in which the number of Taliban or insurgent casualties was reported to be 30, in most cases citing US military officials.

Not 29, not 31. Thirty.
[snip]

Megan Carpentier, writing at Air America, believes there's more to this than just fudged numbers. Carpentier points to a story in the Los Angeles Times this past summer that reports that the US has, or at least had, during the Bush administration, a policy of requiring the secretary of defense to sign off on any air strike that was likely to kill more than 30 civilians.

[snip]

Carpentier posits that 30 remains the magic casualty number for the Pentagon to this day, and implies that the casualty numbers are being fudged so that they are "acceptable" to the public.

"That PR calculus of how many deaths matter to the average American has apparently carried over from the Bush Administration to the Obama Adminstration, at least insofar as ground commanders are concerned," she writes.

But Carpentier's argument raises as many questions as it answers. For one, the Rumsfeld-era casualty policy applied to civilian casualties, not insurgent casualties. Yet the series of news reports this year cite the 30 number for Taliban casualties, and cite varying figures for civilian casualties, if any are cited at all. It would be hard to argue that the Pentagon believes the American public can only stomach 30 Taliban casualties at a time.

So the likelier explanation is that the Pentagon doesn't know how many insurgents were killed — perhaps because distinguishing insurgents from civilians is no easy task. And the 30 number seems like a safe bet: High enough to justify the air strike, but not so high as to seem suspicious or overblown.

Of course, that's all just speculation. So long as military officials continue to insist that it's destroying the Taliban exactly 30 insurgents at a time, there won't be much the public will be able to glean from the gory reports of death and destruction in Central Asia.
Winning the War, 30 Taliban at a Time

The Security Crank
Adnkronos, 12/07/2009: "Up to 30 suspected militants were killed in a NATO airstrike on a Taliban hideout in eastern Afghanistan close to the Pakistani border on Monday. The airstrike targeted the village of Sangar Dara in the mountainous Watapur district of Kunar province , the NATO-led International Security Assistance Force (ISAF) said."

SF Chronicle, 12/04/2009: "Air strikes in two areas of the Mohmand border region killed 30 suspected militants, a military statement said. It said the strikes were "highly successful" but provided no further details, including whether any civilians were hurt."

Xinhua, 11/04/2009: "The military said that the troops have killed 30 more militants during the last 24 hours, bringing the total fatalities to 400, as the operation in the country's tribal area steadily progressed towards the Taliban strongholds in South Waziristan."

Xinhua, 08/31/2009: "At least 30 bodies of suspected Taliban fighters were recovered in northwest Pakistan's insurgency-hit Swat valley on Monday, witnesses said. The Pakistani army said they were killed in fighting with the security forces."

Calgary Times, 07/04/2009: "The attack included an attempted suicide truck bombing of the base in the Zirok district of southeastern Paktika province, local officials said. As many as 30 Taliban insurgents might have been killed when troops called in air strikes, they said."

Khaleej Times, 06/24/2009: "Thirty Taliban militants were killed in clashes with NATO and Afghan forces in separate incidents in southern Afghanistan, officials said Wednesday."

Straits Times, 06/15/2009: "Security officials in the region said that about 30 militants were killed in Mohmand agency, close to the provincial capital Peshawar."

Monsters and Critics, 05/28/2009: "In another incident, the Afghan Defence Ministry said Thursday that its troops, backed by international forces, killed 30 suspected militants in neighbouring Khost province Wednesday after the militants attacked their joint base."

Monsters and Critics, 05/14/2009: "At least 30 Taliban fighters were killed Thursday when government artillery fire destroyed their hideout in north-west Pakistan, residents and officials said, as concerns about the fate of thousands of refugees in the region grew amid an escalating humanitarian crisis. Up to 30 suspected militants were in the compound when it was hit, and the Taliban have moved the dead and injured to an undisclosed location, he said."

Reuters, 01 April 2009: "U.S. and Afghan forces have killed 30 Taliban fighters, including a local commander, in an operation in Afghanistan's southern province of Helmand, the Interior Ministry said on Wednesday."

IRNA, 02/17/2009: "Suspected US drone fired missiles on a training camp of Taliban militants in a Pakistani tribal region on Monday, killing around 30 people, witnesses and official sources said."

New York Times, 01/01/2009: "On Wednesday, the Taliban came for revenge. A group of about 30 Taliban fighters swooped in on Mullah Salam's house and opened fire. They killed at least 20 of his bodyguards, Afghan officials said. The Taliban claimed that they killed 32. Two of the attackers died."