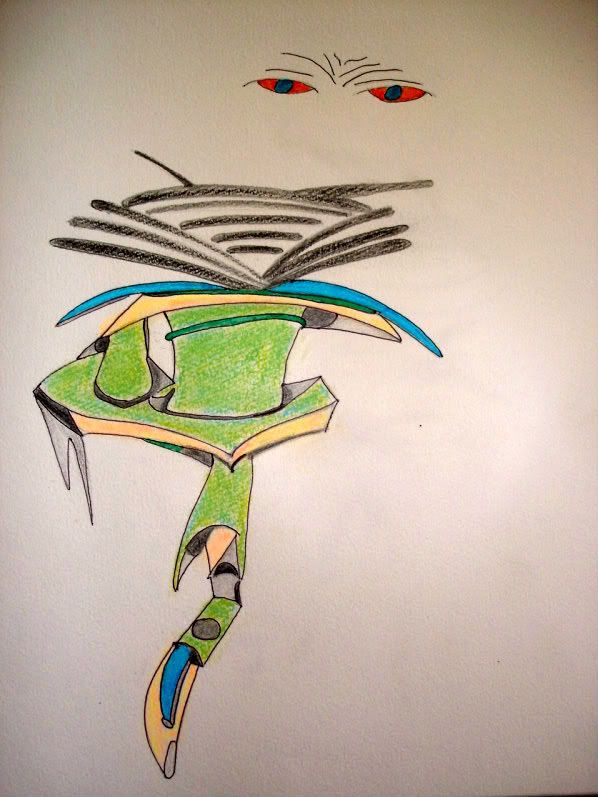 THE WORLD OF SPORT

Students dressed as ninjas at the University of California, Berkeley, produced a record 101m-long California sushi roll to celebrate the 50th anniversary of the school's Center for Japanese Studies. Over 90kg of rice, 80 kilos of fish, and a combined 70kg of avocado and cucumber were used, as well as a bunch of tofu.

World Series MVP Hideki Matsui paid a visit to the David Letterman show along with New York Yankees teammates Jorge Posada, Derek Jeter and Andy Pettitte, but Godzilla let the other guys do all the talking.

Before former US President George W. Bush threw out the ceremonial first pitch for Game 3 of the Japan Series at Tokyo Dome last month, he was overheard telling some of the Giants that it was impressive they were about to clinch the championship. Though Dubya turned out to be right, it seemed a little premature to hang the "Mission Accomplished" banner with the series tied 1-1 at the time.

It was revealed that Nippon Ham Fighters ace Yu Darvish, who pitched in Game 2 of the Japan Series and got the win, was not only playing with a bad back and a sore shoulder, but also had a broken finger on his throwing hand.

In Wakayama, a high-ranking yakuza member and the brother of popular enka singer Fuyumi Sakamoto were arrested-for the second time-for placing illegal bets on Japanese baseball games.

A 16-year-old boy died after taking an arrow between the eyes at archery practice in Meguro. The 17-year-old student who shot the fatal arrow, a member of the same high school archery club, said it was an accident.

In Chiba, a policewoman had her bag snatched by a man on a scooter just meters away from the police station.
NICE EXCUSE

Police in Tottori Prefecture have admitted that a man they claimed drowned in a river was more than likely beaten to death, based on the presence of several wounds and ripped clothing. The cops said they were not forthcoming "because we thought it was likely to be a criminal case." Er, OK.

Radovan Jelusic, a member of the "Pink Panther" crime syndicate suspected in the 2007 robbery of a Ginza jewelry store that netted ¥284 million, was arrested in his native Montenegro.

Calling the crimes "most heinous," a judge in Osaka sentenced 38-year-old Kazuteru Akashima to 28 years in prison for raping and robbing 11 women.

Talk about cramped quarters: the Mizuho Gakuen psychiatric care home in Fukuoka admitted forcing ten residents to sleep in a single room. That's way over the government limit of four to a room… and also more than enough to drive a person crazy.

Three people who met online as part of a suicide pact were arrested in Fukuoka after they left a fourth guy to die in a car in which they were burning charcoal briquettes. The man survived, but was in a serious condition in hospital.

In Okinawa, a US soldier was in custody after DNA samples taken from a car he dropped off at a repair shop matched that of a local man killed in a hit-and-run.
Being Young And Stupid
For The Easy Life Yea Right
Or What?
Odds stacked against police in solving Shimane, Chiba student murders

Police authorities have yet to find sufficient information to solve the two murder cases in Chiba and Shimane involving female college students. In particular, the brutality and savagery of the Shimane murder has itself become a stumbling block, and some investigators seem to feel that it may end up as a cold case.

The discovery of the body parts of victim Miyako Hiraoka, 19, freshman at the University of Shimane, have been described by a police insider as simply atrocious. "The torso had been burned while organs had been removed. It is hard to believe this was done for the sole purpose of destroying evidence. The dismembered remains indicate it may be a crime for pleasure, and the possibility of cannibalism cannot be denied either."
Railways weighing merit of installing surveillance cameras

By MINORU MATSUTANI

Staff writer

Tokyo-area railways recently started considering the installation of surveillance cameras inside trains to deter groping and other offenses that can occur in crowded situations.

Railways were pressed to take such steps by the National Police Agencylast month.

But experts warn that surveillance cameras may do little to deter perverts and instead could potentially violate the privacy of passengers.