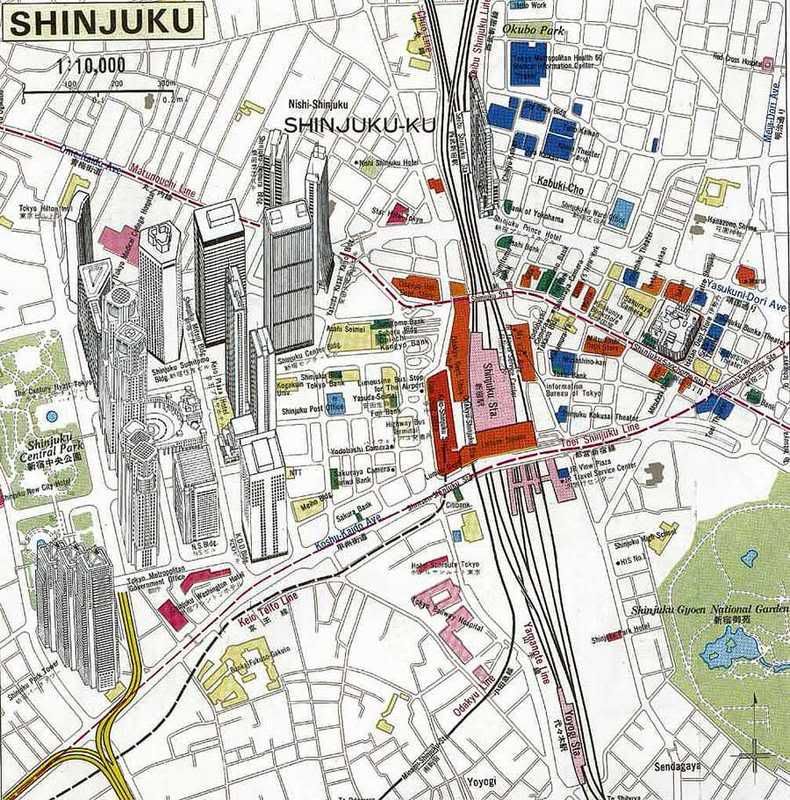 ALL BETS ARE ON

Japan led all countries in the total amount of money bet on horse racing in 2008, with just under ¥2 trillion wagered on the ponies. Britain was second, according to a study produced for the British Horseracing Authority by the Sports Business Group at Deloitte.

A British man who used a computer program to win ¥16 billion betting on horse races in Japan fled the country and dodged a huge tax bill. Former colleagues told the tax authorities that the man, who was president of a data analyzing company called UPRO, is now dead.

Japan Times sports editor Jack Gallagher took the gloves off when writing about Tokyo's failed bid to host the 2016 Summer Olympics. Among the comments directed at Tokyo Governor Shintaro Ishihara was this gem: "Putting a narcissist in charge of trying to secure a global event like the Olympics was nothing short of off the wall." Ouch!

A survivor of the nuclear bombing of Nagasaki hit a nerve during a talk he was giving at Rome's city hall. The lecture by 78-year-old Hiroshi Nishioka so moved his audience that they decided to name a road in the Italian capital Hiroshima Nagasaki Street.
STATS

413

Confirmed cases of groping on trains in Japan last year, according to the National Police Agency

341

Number of those groping cases that occurred in Tokyo, Kanagawa, Saitama and Chiba

67

Time it will take, in minutes, for the proposed Chuo Shinkansen maglev train to travel between Tokyo and Osaka, a distance of 438km

20,000-plus

Child custody cases that went before Japanese courts in 2008

90

Percent of those cases in which custody was awarded to the mother

310,000

Number of abandoned dogs and cats put down at animal shelters each year in Japan
MONKEY SEE, MONKEY DO

Experiments conducted by researchers from Kyoto University's Wildlife Research Center and Tokyo University found that chimpanzees would help out their fellow chimps by passing tools to one another to help them get at fruit juice, even though they derived no direct benefit themselves.

Japanese boy-band Exile was featured on a Ministry of Environment poster promoting the 60th anniversary of "Be Kind to Animals Week."

A traditional bullring in Niigata drew 2,000 spectators to watch 23 battles featuring angry bulls going head-to-head. The venue was reopened after being damaged in the 2004 Chuetsu Earthquake.

Good news for fruit bats on the Ogasawara Islands: the Environment Ministry has plans to conserve the habitat of the endangered species.

The Australian city of Broome held a council vote and decided to maintain its sister-city status with Japanese whaling port Taiji, which was featured in The Cove, a recent documentary on the annual slaughter of dolphins there.

Speaking of Taiji, officials in the Wakayama town have been testing residents' hair samples to check the level of methyl mercury in their bodies from eating all that dolphin meat.

Chiba native Ko Kuroki, 27, decided to hold a feel-good exhibition at a Tokyo art gallery of sketches he has drawn of people from around the world smiling.
They Go Gaming
Literally
No One Will Notice
Bodhisattva of the river road

A tale of uncertain times

By HILLEL WRIGHT

"Have another drink, Boss!"

Yes, Saburo Yamada was the boss, the company president – and yes, he would have another drink. And why not? Business was good. His small but productive company made ships' propellers and marine metalwork and had contracts with Mitsubishi, one of the world's great conglomerates. Mitsubishi Shipbuilding here in Shimonoseki, the so-called Gateway to Japan on the southwestern tip of the main island of Honshu, was booming. Japanese tankers and freighters roamed the world. Japanese fishing boats and research vessels worked tirelessly to satisfy the appetite of the world's No. 1 consumer of fish.

Today Yamada and his employees were celebrating the delivery of twin propellers for the University of Tokyo's research vessel, Hakuho Maru. It had been a big job and a stressful one, especially creating a mechanism allowing the propellers to feather – to vary pitch – both in forward and reverse gears. But Yamada, who was a born mechanical engineer – at least that's what his workers said – had personally supervised the final operations and trials.
Baseball player who inspired comic character runs yakitori restaurant



By Yutaro Desaki

While the hard-drinking slugger who stars in a serial baseball manga comic book retired recently, the real-life former ball-playing boozer who inspired the character runs a yakitori restaurant with no plans to stop anytime soon.

Yasutake Kageura, the main character of the popular comic titled "Abu-san" written by Shinji Mizushima, 70, had his farewell appearance in the Oct. 20 issue of magazine Big Comic Original.

Mizushima modeled the fictional Kageura on 67-year-old Yozo Nagafuchi, who played for the now-defunct Kintetsu Buffaloes and the Nippon Ham Fighters of the Pacific League before he retired in 1979. Nagafuchi then opened the yakitori house "Abu-san" in the city of Saga in Kyushu nearly 30 years ago.

Asked to comment on Kageura's retirement, Nagafuchi said bluntly, "Of course, he must retire if he is 62 even in manga. My acquaintance brought me copies of the comic book and I have them but I haven't read them even once."