( – promoted by buhdydharma )
On this past Sunday evening, I sat with my daughter, a 7th grader, and went over homework with her. She needed colored pencils to complete an assignment for History. Teacher had talked to them about Columbus Day and the homework was to draw… the faux version of history taught to the poor leetle 5th graders on one page, and divided by the spiral bound, the true version on the other. (scans below in comments.LL) She colored while I read aloud to her from Zinn. I know she is in a great (public) school, gifted and all that, plus an IB program, but still … maybe there is hope if middle school curriculum is embracing some truth in its history classes. Buffy St. Marie knows a thing or two about that concept.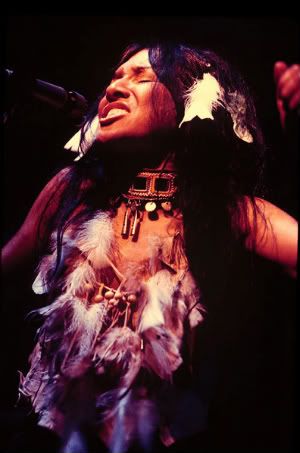 Democracy NOW! aired a full hour yesterday evening with Buffy St. Marie. I only caught a few minutes of it while I was in my car, but I found the links as soon as I got back home, so I thought I'd share here in essay form. PLEASE take the time to go view/read transcript there.
She kind of made me cry a little.
AMY GOODMAN: Buffy, you're going to have to go soon, and I wanted to talk about one of the songs on Running for the Drum, and it's "America the Beautiful."

BUFFY SAINTE-MARIE: Mm-hmm. Well, "America the Beautiful" has been recorded by so many different people, and it's also had verses added by many, many people. You go on the internet, and you'll see there's all kinds of verses from all kinds of perspectives. I mean, some of them are really kind of racist, and others are just kind of natural and beautiful.

But my friend John Herrington, Commander John Herrington, was the first Native American astronaut. And when he was going to get his ride, NASA invited me to sing and invited a whole lot people to come from his reservation, Chickasaw reservation in Oklahoma. And I had been thinking about "America the Beautiful," so I wrote new verses for it, and I also wrote an introduction for it. It says, [singing] "There were Choctaws in Alabama, Chippewas in Saint Paul. Mississippi mud runs like a river in me. America, ooh, she's like a mother to me." So it's-and the verses continue from there, with small changes, and then there's a middle section, too.

But it really reflects kind of a different approach to America than you usually see in the headlines. It's about America the country, not America the nation state. It's about the real America that so many people, regardless of their political associations, really feel in their hearts-you know, this beautiful, beautiful place. So, it's yet another take on "America the Beautiful." People seem to enjoy it.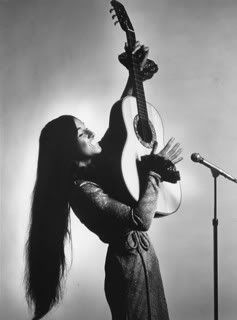 Her activism is in the direction of education, call it "philanthropy" if you want (her website does) but I applaud her efforts. If you go read the D-NOW transcripts, Buffy talks about her experience of being blacklisted in the 70's and she also talks about Leonard Peltier. She will not be broken.
Buffy Sainte-Marie virtually invented the role of Native American international activist pop star. Her concern for protecting indigenous intellectual property, and her distaste for the exploitation of Native American artists and performers has kept her in the forefront of activism in the arts for forty years. Since 1969 she has operated the Nihewan Foundation for Native American Education, whose Cradleboard Teaching Project serves children and teachers worldwide, free and online.

During the 1990s Buffy Sainte-Marie focused her time mostly on the Cradleboard Teaching Project, using her multimedia skills to create accurate, enriching core curriculum based in Native American cultural perspectives. The American Indian College Fund presented her with their Lifetime Achievement Award. Cradleboard's interactive multimedia CD-ROM SCIENCE: Through Native American Eyes features Buffy on camera as well as producer and director.

Visit www.cradleboard.org to learn more.

I'll make a point of sharing this information with my kid's History Teacher.

Phew. This Essay could easily take my whole day. Ill update with some more good stuff, but I got get some "real work" done for a bit!!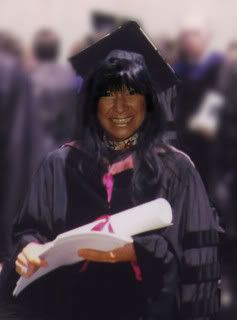 It's obvious in some of her more "statement" songs that she really knows where it's at. Ill add some of those under Comments. But she's learned to harness a gentle force, that's for sure.
This is probably one of my most favorites of all time: Magic is afoot…
This I mean to whisper to my mind

This I mean to laugh with in my mind

This I mean my mind to serve 'til

service is but Magic

moving through the world

and mind itself is Magic

coursing through the flesh

and flesh itself is Magic

dancing on a clock

and time itself the magic length of God.

(words: Leonard Cohen, music: Buffy Sainte-Marie)
Oh, I wandered off again…heh. She does have an amazing range. She's got 18 albums on her website. I'm an old folky, but a lot of her tunes are pretty Country (ergh). Always did love Cripple Creek though. And she's written several beautiful ballads. If you're not familiar with her music, follow some of these links and have a listen.
NOTE: a previous essay I did last month on Bonnie Raitt & activism is here. But don't think Imagonna start a new series or anything. heh.