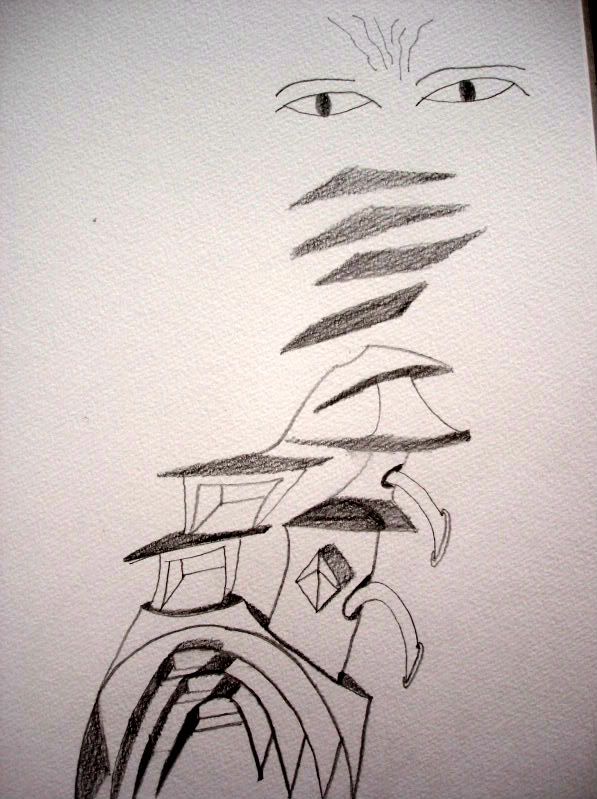 History lessons

A group of American antiwar campaigners from the Seattle area got some less-than-supportive feedback when they announced their plan to take 4,000 paper cranes to Hiroshima and Nagasaki as a gesture of apology. A letter to the editor of a local paper read in part, "Please first ask for Japan to apologize for the harsh treatment of Chinese, Korean and other Asian neighbors they aggressively attacked." Ouch!

In a related story, Patrick Coffey, a former US Marine who was inspired by an exhibition he saw on the horrors of the atomic bombings, is spearheading a 5,000km drive across America to raise support for a nuclear-free planet.

It was revealed that several works by novelist Osamu Dazai were censored by Allied occupiers in post-war Japan.

The Yokohama Board of Education decided to go ahead and green-light a disputed history textbook for the city's public junior high schools. The book, penned by the nationalistic Japanese Society for History Textbook Reform (a.k.a. Tsukurukai), has riled the Chinese and Koreans for "downplaying Japan's militarist past and justifying its wartime role."
STATS

105,000

Number of Japanese junior high school students who were truant in fiscal 2007, according to the education ministry

8-12kg

Amount of unsold food that convenience stores toss out every day, according to a Yomiuri Shimbun survey

10,000

Estimated number of Japanese people who suffer from gender identity disorder

422

Number of Japanese who officially changed gender in their family registration records in 2008
A picture is worth… a couple of million yen?!?

Over 500 people bid for the chance to have their photo taken while sitting on the shoulder of the 18m-tall Gundam statue in Odaiba. The winning bid: ¥2.6 million.

After a recent renovation, a temple on Mount Daisen in Tottori Prefecture boasts pictures of yokai monsters created by manga artist Shigeru Mizuki, a Tottori native.

The Cove, a documentary about the annual dolphin slaughter in Taiji directed by Louie Psihoyos, opened on limited worldwide release. The film features underwater footage of the killing and capture from cameras clandestinely set up by the crew.

Over 8,000 condolence messages from fans flooded the website of rock singer Kaori Kawamura the day after she died of breast cancer.

The Nakatsugawa Folk Jamboree, considered Japan's answer to Woodstock when it was originally held from 1969-71, was dusted off and revived this month in Gifu.

The Asahi Shimbun headline: "More Retirees Fill Empty Hours with Booze, Pachinko." I don't know… sounds like more fun than knitting sweaters and early-morning walks in the park.

Japan Airlines said it is phasing out its fleet of Boeing 747 jumbo jets in favor of more fuel-efficient planes.
They Just Said Yes
Of Stupidity
But Not Where You Think
Tokyo bees make honey high over Ginza

By TOMOKO OTAKE

Staff writer

Forget Chanel, Cartier and H&M, the buzz on Ginza – long Tokyo's most glitzy shopping and entertainment district – is now all about . . . honeybees.

That's because more than 300,000 Western and Japanese honeybees are being kept there on the roof of the 11-story Pulp & Paper Building by members of the Ginza Honey Bee Project. Every morning, the bees take to the air from their wooden hives and disperse throughout the neighborhood in search of flowers from which they collect pollen and sugary nectar – returning later with the pollen collected in "baskets" on their hind legs and the nectar, from which they make honey, stored in a specialized extra stomach.
Guarantors shelve rent blacklist plan

BY SATOSHI KUBO, MAKOTO ODA AND HIDEKI MUROYA

THE ASAHI SHIMBUN

A group of housing rent guarantors has backed down from a controversial plan to compile a blacklist of delinquent tenants.

The list had been proposed as a means of dealing with apartment dwellers who fall behind in rent payments.

The group, comprising 40 or so companies belonging to the Japan Property Management Association, agreed at a meeting Wednesday to also revise in-house rules on collection of rent in arrears, banning exorbitant penalty charges and high-handed collection methods such as replacing door locks.

However, lawyers have already questioned the effectiveness of the revised rules. They argue that loopholes remain, and without administrative and criminal penalties against unscrupulous guarantors, the rules will be hard to enforce.