( – promoted by buhdydharma )
PLEASE NOTE (update): This is Part One. We've moved on to Part Two here. Hurry up! 🙂
Docudharma has such an abundance of talent.
Writers, ring in, speak up.
I have a scathingly brilliant idea. (Uh oh!)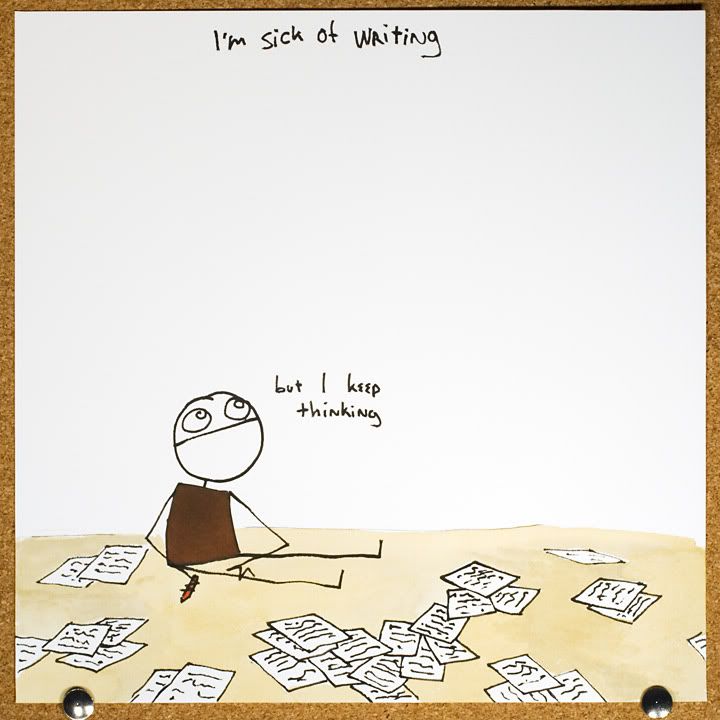 dive in…
This was sparked yesterday in this Essay from ek. Here's my comment from there. (I am lazy, yes, but also pressed for time today, a little).
Let me give this a whack.

Im happy that The Dog is going to NN09 but I dont think many others from DD are. We'll be here as usual, eh? Well, it just so happens the dates coincide with my husbands trip to NYC to his convention so I will have about five glorious days all to myself. (Kid doesnt count, she's self sufficient!)

August 12 through 16th… or so… next week.

Would anybody here want to maybe DO something…fun… here? Over that weekend. Like, what, maybe our own little Writers Workshop something. Or a Round Robin Write-a-thon! I dont know. Still thinking.

Ideas? Feedback?
I know we have a good variety of writers here, some more "serious" than others. And perhaps an "aspiring" or two also, who might benefit from the wisdom of others. There is, of course, a few regular series style diaries at GOS, (like this one from Sensible Shoes) but I thought it would be interesting to have something of our own here. A mini series, for starters, and see where it goes.
I'm sure there's a numbers of "Topics" we could discuss, but I don't know all the resources or talent within the membership here, so you'll have to … er … volunteer (comment away!).
What say ye?
Who's in?
5PM EDIT: Yes, Im suggesting a "Round Robin", see comments.

If anyone has specific stuff on that that would be better to not "SPOIL" publicly, drop me an email. i.e. Ideas for Theme, Title, First Line Jump-starts….etc.
ladylibertine22 at yahoo dot com