Every channel you flip to, every page you flip, every MSM page you click, there it is….the self fulfilling prophecy (they seem to hope)….HEALTH CARE IS IN TROUBLE!!!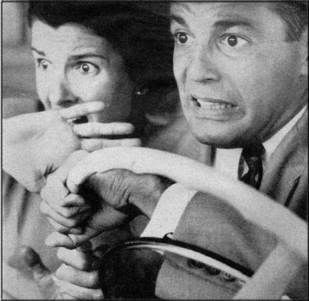 The American fixation on tearing down and destroying the Idols we create and build has now officially moved in to politics.
And Health Care is the New Michael Jackson, and every anchor is eager to do the autopsy, LIVE!!! and to top every other anchor for the stridency, urgency and spectacularness of declaring the patient dead. In mysterious circumstances. Which can be speculated upon in lurid sound bites. With clever graphics. And stern august experts, picked off of the menu of stern august experts, all willing to say whatever the anchor wants them to say so that those stern august experts can get more face time, so they can be even more of a stern august expert on their resume.
Health Care must be in trouble, the expert intones augustly, because I heard someone else say Health Care is in trouble, so I better repeat that Health Care is in trouble because if health care is in trouble and I don't say Health care is in trouble too I will lose my gig as an expert….even though I am wrong all the time anyway, but if I say what the anchor wants me to say and fluff his pillow he will have me back on no matter how many times I am wrong!
The anchor pronounces in stentorian and ominous tones the latest, largely imaginary, prognosis, based not on facts but only on the fact that he or she has to outdo in overdoing the drama that the anchor that was on before overdid. The expert miraculously agrees with the anchor and observes that some anonymous someone somewhere told him something that just happens to agree with the latest talking point that somehow appeared somewhere JUST in time to top the lats talking point. The drama builds! Hands are wrung!! pearls are clutched!!! Horrified concern is made manifest!!!
And then they usually quietly and anti-climatically agree that yes, health care will probably pass.
If the polls are not mysteriously driven down by forces that no one can fathom, even as they drive that force in attempt to drive up their ratings that have mysteriously slumped since the last frenzy over the latest celebrity death or republican sex scandal died….from lack of oxygen or real analysis and perspective.
If no celebrity has died today….let's kill Health care! That has sufficient drama to hold the eyeballs of the few hundred thousand viewers who actually watch and believe this drivel…….in addition to the eyeballs of their REAL audience. The other anchors and pundits and experts and 'reporters' who are all rapturously watching to take the cues and take the KILL HEALTH CARE! ball and run with it in the next hour or their next column or their next self-aggrandizing tweet.
If their is nothing real for the vultures to eat to fill their continuously vacant maw, well then dammit, they will just have to kill something, anything, themselves. The issue du jour is then served up hot and piping on a plate of hyperventilated hyperbole.
Feast, media. Feast!
So that we can then get on to the shame and blame and dissecting what went wrong…. in order to make us all feel better that WE are, at least, still alive. And thus able to tut tut and gossip about the dead. Whoever or whatever the dead is today.
There is only one problem, the patient is actually healthy and, much to their scheming chagrin, will certainly pass in some form or another. After being watered down in the fashion of the stimulus, out of concern that a mythical public (as opposed to the real public that is studiously ignored) is "concerned and frightened" by the upcoming changes. Concerned and frightened of course, because the media has just spent days and weeks competing to see who can concern and frighten them the most. Using the fear based….but DRAMATIC!!! talking points of The Republican Merchants of Fear, on whatever the latest issue that could lead to the demise of The Republican Merchants of Fear.
An issue that the real public know virtually nothing about, really. Unless they are on of the rapidly growing number of people who get their news from the blogs.
Because all they get from the traditional corporate media is….bloodsport.