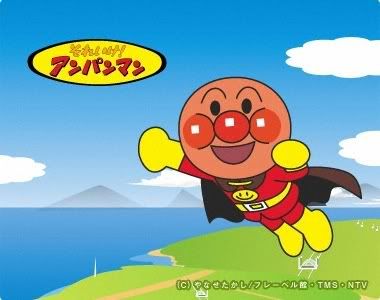 Strange Japan

In Ishikawa prefecture, residents were perplexed when hundreds of tadpoles fell from the sky into a parking lot in downtown Nanao. Days later, a shower of 3-5cm-long crucian carp fell on Nakanoto, about 15km to the south.

A study by Keio University psychology professor Shigeru Watanabe has revealed that pigeons can, in fact, tell the difference between good art and bad art. Does that mean they only crap on ugly statues?

Three-hundred ¥10,000 notes were found encased in concrete collected from demolition sites in Gifu prefecture.

After a 60-year break, Kuroda Yoroisoroe, an event featuring guys dressed in samurai outfits putting on military performances, was held once again in Fukuoka.

Sadahiro Inoue, who runs a gyoza restaurant near a couple of major universities in Kyoto, has become a hit with local students after letting them pay for their meals by washing dishes for half an hour.
STATS

1.06 million

Copies of Haruki Murakami's new novel IQ84 in circulation in the first two weeks of its release

100,000

Signatures on a petition gathered by Chiba Lotte Marines fans asking management to retain the services of popular American manager Bobby Valentine in 2010

15

Runs scored by Valentine's Marines in a single inning-a Japanese baseball record-in a 23-2 victory over Hiroshima Carp earlier this month

$134 billion

Amount, in US bonds, that two Japanese were caught reportedly trying to take into Switzerland in a suitcase with a false bottom
Sex and drugs and rock'n roll

The Uchu Shinri Gakkai religious group, operators of love hotels in Gunma, Nagano, Niigata, Gifu and Shizuoka prefectures, is in trouble with the taxman after hiding nearly ¥1.5 billion in income under the guise of "tax-exempt religious offerings."

A 37-year-old teacher who managed a cram school in Ichinomiya was arrested for growing pot on the roof of his school's building. He would apparently tend to his weed between classes by climbing on the roof by a ladder.

Rock singer Yu Waki, who performs gigs at juvenile delinquent facilities throughout Japan, recently wrote a book about his experiences called Juvenile Reformatory Rock Singer. Just kinda rolls off the tongue…

The Ministry of Internal Affairs and Communications hinted that disgraced Smap star Tsuyoshi Kusanagi might once again be used in a government digital broadcasting promotion, despite being found naked and drunk in a Roppongi park in April.
Taken To The Gray Bar Hotel
Find Friends In Garden Gnomes
Try Tokyo Bay
Agency slaps Citibank Japan with sales suspension

TOKYO –

Authorities ordered Citibank's Japan unit to suspend all sales operations at its retail banking arm for one month after it failed to improve anti-money laundering measures that target crime syndicates and other shadowy groups.

The order Friday is the second time in five years that the Financial Services Agency has reprimanded Citibank Japan Ltd. for insufficient monitoring and control of "suspicious transactions."

The suspension comes as the Japan lender's parent company Citigroup one of the banks hardest hit by the financial crisis scales back its presence in the world's second-biggest economy.

Last month it agreed to sell its Japanese brokerage businesses to Sumitomo Mitsui Financial Group, Japan's third-largest bank, for about 545 billion yen ($5.7 billion).

Citibank, a relatively small player in Japan's consumer banking market, will shut all sales operations at its Japanese retail division from July 15 to Aug. 14. The suspension covers advertising, sales campaigns and solicitation but does not restrict customers seeking a transaction with the bank.
The Otaku Encyclopedia

Are you an otaku? Do you have otaku friends you can't relate to? Then let "The Otaku Encyclopedia" expand your knowledge of the fascinating subculture of Cool Japan. This definitive guide introduces the world of Japan's anime nerds, game geeks, and pop-idol fanboys, with over 600 terms that any fan of Japanese pop culture simply must know. Moe, doujinshi, cosplay, and most importantly otaku itself, are clearly explained in a fun yet informative way by a self-confessed otaku who has spent years researching the otaku heartland.

Scattered among the encyclopedic entries are interviews with key otaku like artist Takashi Murakami, otaku expert Okada Toshio, J-pop idol Shoko Nakagawa, and many others entrenched in the world of maid cafes, street-idols, and figure collecting. An essential A-to-Z of otaku culture not to be missed.