( – promoted by buhdydharma )
One of the most famous pieces of ancient art might not be so ancient, after all.
From Agence France-Presse: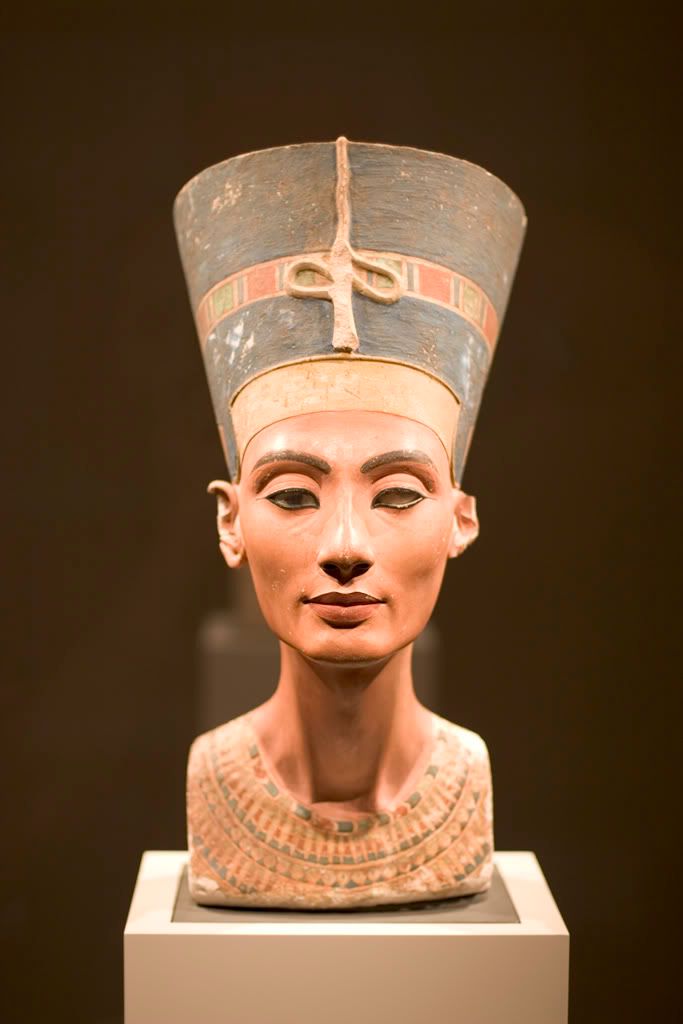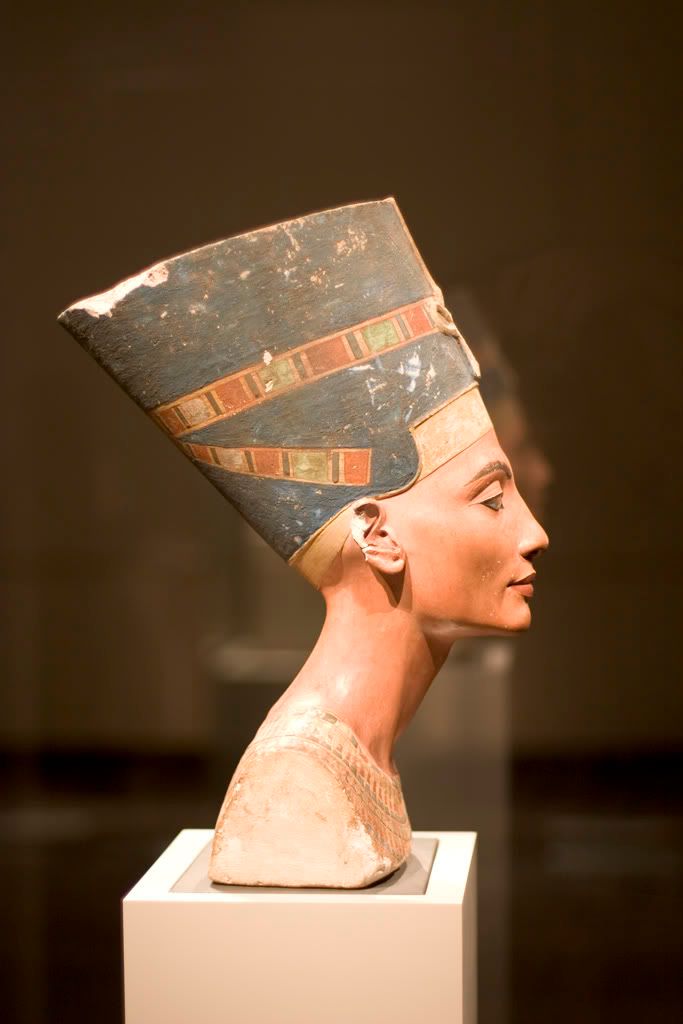 The bust of Queen Nefertiti housed in a Berlin museum and believed to be 3,400 years old in fact is a copy dating from 1912 that was made to test pigments used by the ancient Egyptians, according to Swiss art historian Henri Stierlin.

Stierlin, author of a dozen works on Egypt, the Middle East and ancient Islam, says in a just-released book that the bust currently in Berlin's Altes Museum was made at the order of German archaeologist Ludwig Borchardt by an artist named Gerardt Marks.
Stierlin says Borchardt wanted to make a new portrait of the queen, as well as to conduct those pigment tests.
But on December 6, 1912, the copy was admired as an original work by a German prince and the archaeologist "couldn't sum up the courage to ridicule" his guest, Stierlin said.
And thus was art history made?
Because the stone bust is covered in plaster, and the paint itself is known to be ancient, scientific dating is impossible; but Stierlin makes a compelling case:
The bust was designed to lack a left eye, which would have been considered an insult to contemporary Egyptians, who considered such depictions as living manifestations.
Egyptians cut the shoulders of their busts horizontally, whereas the vertical cuts of this bust were reminiscent of 19th Century art.
The modern look of the facial features is more in the style of Art Nouveau than Ancient Egyptian art.
The bust was never mentioned by the French archaeologists who worked at the dig, nor was it included in any written accounts. The first detailed description came in 1923, eleven years after the dig, which seems highly improbable for what would have been such a spectacular and well-preserved find.
Borchardt casually left the bust in a sitting-room for ten years, which doesn't seem likely, had he believed it to be an ancient treasure.
One of Berlin's prime attractions it will move into its own hall at the newly renovated Neues Museum when it reopens to the public in October.
The cost of which should make for some very heated debate.