(8 am. – promoted by ek hornbeck)
I tried this diary on Tuesday and pissed a lot of people off, not my intention. I am trying again because this is really important and I promise to take the time and choose my words carefully. There are a lot of reasons Obama organized us and showed us how to demand better of all government, in the very near future we are going to need everything we know and everything we can learn.
Since 2004 7 MILLION homes have been lost to foreclosure. There are about 3 million more homes under the protection of Chapter 13, homes the lenders are trying to chip out and take. There are more than 5 million sub prime loans in or on the verge of foreclosure right now. 1 in 8 homes has either been lost or is in jeopardy of being lost and we are not at the bottom yet. Not since the Great Depression has the average American suffered the wrenching loss of home and job and future. It is not only a significant turn over of wealth but will also bring significant changes to the American landscape. Depending on how deep the turn over it will change American cities and towns for all time and with those changes the quality of life for all of us.
And so it starts the slumming of America, more below the fold.
I've diaried before about my neighborhood. Historic homes, built between 1890 and about 1940. We have a nice mix demographically and economically. There are people in the neighborhood who are comfortable but not the very wealthy, most of us are middle class working stiffs. We have apartment buildings mixed among the single family residential, but it was very carefully planned. They are never too big, always on a corner lot, quality construction and never more than one on a block and never facing each other. Many are on the historic register including a 1/2 block of brick rowhome duplexes built in the 20's. They all have off street parking and sit on large enough lots to provide a good buffer between the apartments and homes. All but the row homes have trees in their yards, they are built to blend with the surrounding single family homes and enhance the overall feel of the neighborhood. Rental houses are very few and the owners usually live within blocks. We have no traffic or parking issues, no crime issues because of planning. We have a very strong neighborhood association in part because of the high percentage of owner occupied homes and long time renters. Historically homes do not change hands very often in our neighborhood, one to two sales a year at most. Until last year we were an established stable desirable neighborhood, that has all changed.
Think about the millions of homes, scattered thru neighborhoods all over this country, they are a developers dream. Some will be rehabbed and resold but many more will be scraped off. Modest homes, starter homes will be the first to go and the land redeveloped into multi family units, apartments. This isn't about NOT building multi family units, it is about building them smart, in a way that insures the quality of life for everyone owner or renter. The unfettered, unplanned growth of apartments in established neighborhoods can destroy them and create tomorrow's slums, the place no one wants to live and no one should have to live. It is about density and design, verses greed and expediency.
There is a finite percentage of apartments a neighborhood can handle before there are serious issues. Traffic is the biggest issue of all. Traffic makes a neighborhood less safe and less livable. Traffic also brings crime, wouldn't think so but here is how it works. Heavy traffic means people and children spend more time in their back yards or indoors, neighbors lose touch, new ones aren't met and the feeling of community starts to suffer. No one watching or in plain sight and crimes of opportunity go up. Crime lowers property values and it is a down hill spiral. This happens regardless of the economic level of the residents. A neighborhood in decline tends to pull down the neighborhoods around them.
What about services? Will your police and fire departments be able to adequately serve a 30 or 40 percent increase in residents. Will your neighborhood school be able to absorb the increased enrollment and still maintain quality education for all the students? If you have a small business district in your neighborhood will it need to expand, will expansion encroach on existing residential?
Who is going to own and lease and maintain these units? Local is good, in your neighborhood is better. Out of town owners, corporations and mega leasing companies are not the optimum situation for anyone but the investors. Are there going to be on site managers? Are they going to be salaried or are they going to be given a free apartment for their efforts and forced to work outside to make ends meet.
Most important of all I guess, if you look at the whole package, everything, is it a place you would want to live and raise your kids, or visit your parents. If the answer is "no" then they need to go back to the drawing boards.
It sounds grim I know but there are places it works, my neighborhood is one and it is rarely an accident. Cities like Seattle have made a real effort over the last 40 years to not only save their neighborhoods but actually enhance their livablity. It started in 1966 and the movement to save the Pike Place Market and designate a portion of downtown as a historic district. Pike Place Market is a good example of what I am talking about in density and design, from Wiki.
The Market is also a significant provider of low-income housing and social services. The Market Foundation supports the Pike Market Medical Clinic, Pike Market Senior Center, Downtown Food Bank, and Pike Market Childcare and Preschool (all within the Market), as well as low-income housing in and near the Market. They provide Market Fresh coupons to their low-income tenants, redeemable for Market produce, and implement the FoodLink program that distributes unsold Market produce to other Seattle food banks and meal programs. The money placed in the Market's giant piggybank goes to this foundation, as do the funds raised by several annual or intermittent fundraisers, including Pigs on Parade.

About 500 people live in the market. Approximately 90% are low-income seniors with subsidized rents. Their average income is only $6,700 a year. Among the low-income units in the Market are 41 in the LaSalle Hotel, and 96 in the Livingston. The Pike Market Medical Clinic provides primary care and ancillary services to 3,600 patients. Most of these are either elderly, HIV-positive, or working poor. One third homeless, 30% are physically disabled, and 60% have severe mental illness and/or chemical addiction. The clinic provides basic medical care, subsidized prescriptions, lab work, mental health counseling, drug and alcohol counseling, connections to other community services, and sometimes even assistance in finding housing.

Approximately 900 people use the Market's senior center. Services include hot lunches for low-income seniors, help in finding housing and jobs, and a variety of classes ranging from physical fitness and health to language, geography, art, and computer training. The Downtown Food Bank, located in the Public Market Parking Garage on Western Avenue provides groceries to approximately 1,000 people a week. About 265 bags of groceries are delivered weekly to homebound downtown residents. About 160 families receive infant milk, baby food and diapers. The child care and preschool serves 90-100 families with children ages 2-5 each year. 84% of families with children attending are low-income and receive tuition assistance. Besides its educational aspects, the school provides these children with breakfast, lunch, and afternoon snacks and has a full-time, onsite child and family support professional to identify resources children their families might need and to link them to those resources.
Traffic around the Market is best described as horrific, an interesting if not nerve wracking experience. Fortunately Seattle has excellent public transportation. There also thousands of people in and around the Market nearly 24/7 so what might be a high crime spot is not. It is a little city within the city and a good example of what dedicated people can accomplish. The Market is prime real estate, developed differently worth millions more as expensive city residential.
Form follows function and design informs both. Multi family units need to do a few things to be successful from a human standpoint. They need to accommodate privacy, no feeling of living one on top of the other. Site planning is important to make maximum use of use of free space for people places with adequate landscaping to soften the exterior and make it inviting and an easy blend with the neighborhood. There must be adequate opportunity for children to play in areas other than stair wells and the ability to foster community and personal identity. Mixed use residential-commercial ONLY when it fits and makes sense from location and demographic. Off street parking and access to public transportation.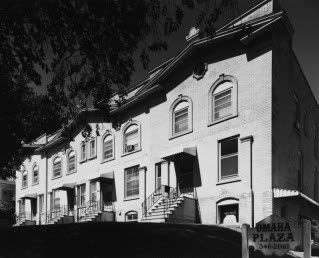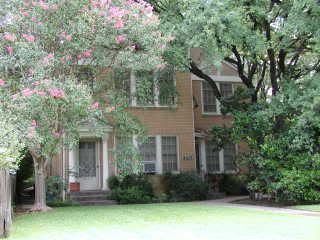 These changes are likely coming to your neighborhood, do your home work, be ready, be vocal, go to the city planning meetings. Make sure they have a good plan for Multi-family units, make sure they have addressed ALL your concerns. Make sure they don't destroy the very thing that makes your neighborhood livable. Millions of economically and emotionally battered American families will be coming to a new home, for all of our sakes we need to make sure greed and expediency hasn't predetermined their experience.