Muse in the Morning
State of the Onion XVI
Art Link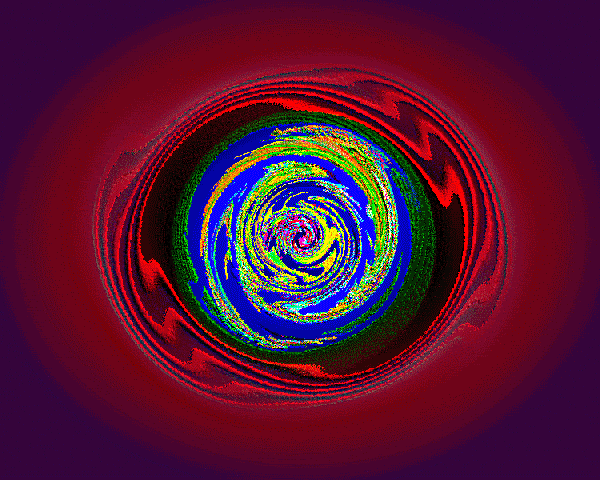 Inside
Slices
Each time

a class of people

is defined

humanity is divided

hewed like an old log
Just like that log

destruction occurs

at the point

where the axe strikes
But the damage done

to the people

in the path of the cut

is much more serious

than the harm done

to some old wood
Race cuts like a saber

through individuals

of mixed ancestry

Can you feel their pain?
How feels the slice

of the katana

of ethnicity

to someone

whose grandparents

hail from four different cultures?
Blood spurts

from the laceration

of the gender scimitar

through those

not exactly

men or women

I live

on the edge

of that blade
–Robyn Elaine Serven

–March 30, 2006
◊ ◊ ◊
In late March, 2006 old art was coupled with a new poem. Sometimes I compose poems in my head as I walk along. The trouble is that when I get to where I am going and try to write it down, it's never quite the same. This is one of those. I'm not displeased with the result, but it's not as good as it once was.
In the end, it is really all about the ways we can be divided and the people who benefit when that happens, rather than the ways we can celebrate or similarities together, in spite of our differences.
Good morning. Be excellent to one another.