Saturday morning, November 22. Jay awakes (and refers to himself in the third person) in his tiny apartment in an inner Southeast Portland neighborhood. Showers, dresses…tries to leave but gets sucked into 30 minutes of college football pregame shows on ESPN…breaks free eventually and throws on a jacket and a hat.
Let's take a walk to the Portland Farmers Market at PSU, shall we?
First though, we need coffee. Stumptown of course, mmmm!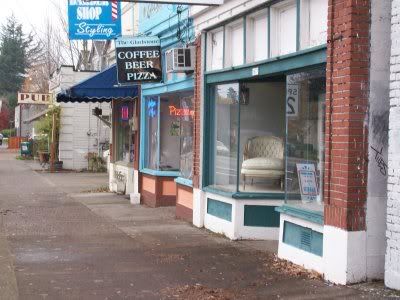 Crossposted from La Vida Locavore, journey below the fold…
Alright! The coffee's awakened me and I'm on my way.
Cutting through Ladd's, we reach a quandary. The sidewalk narrows, and looks scary!
What shall we do, Courageous Cat?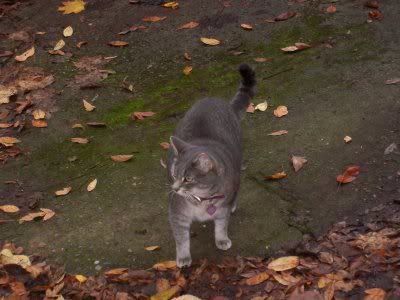 "Stop whimpering, and forge ahead Jay!"
Okay…
Whew! We made it out after all, and now we're almost Downtown –
Let's take the Hawthorne Bridge, shall we?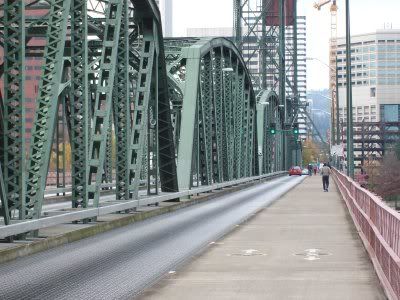 Back on dry land, and now on the Westside…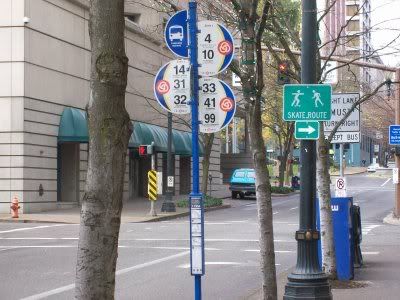 Hey, Gov. Palin – In Alaska, you eat moose. But in Portland, big ass moose eat you!
And if the deer don't get ya, Portlandia will!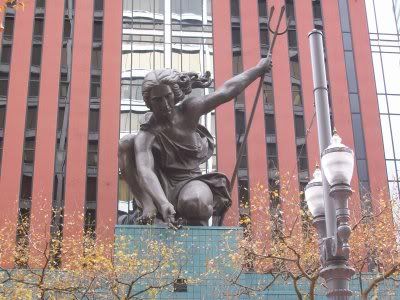 Do not tempt her trident.
Hey, who's that incredibly handsome guy reflecting himself into the window?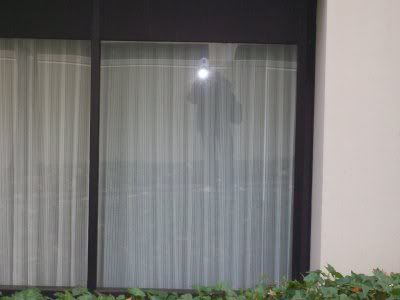 Ah, okay…we're at the market –
Mmmm. I will eat it all –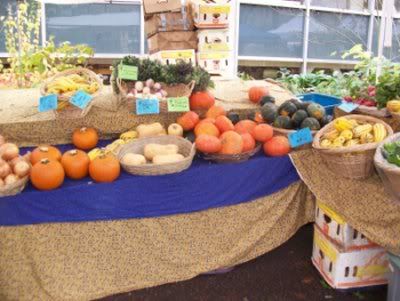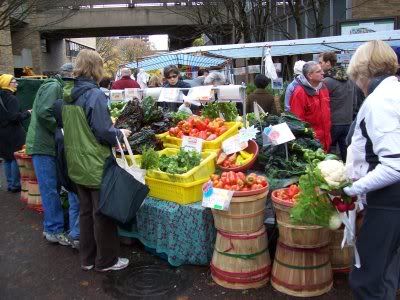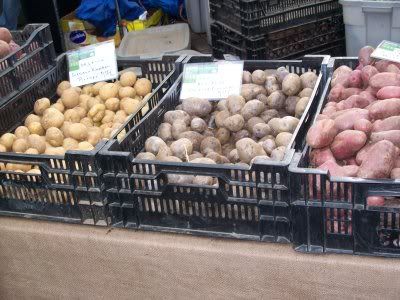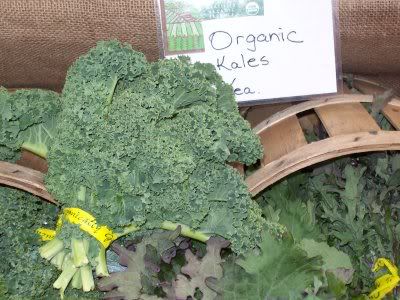 What we need is some music. Ah, here we go!
The most perfect nut in the world. You really haven't lived until you've had real Oregon hazelnuts direct from the source, roasted and salted at home the same night –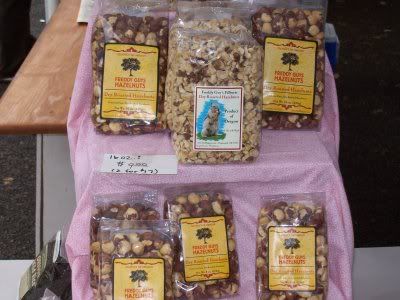 SouperNatural! I had the best soup of my life from their stand last year – blue cheese and broccoli –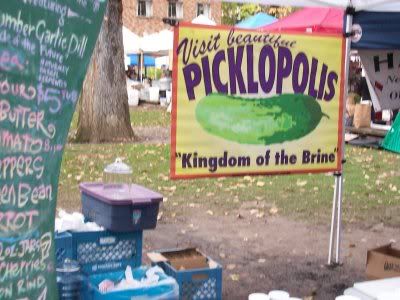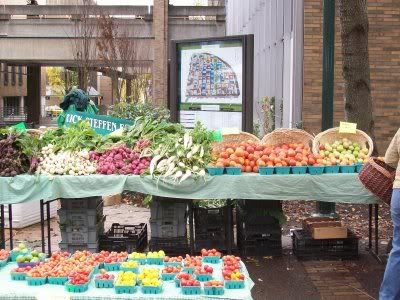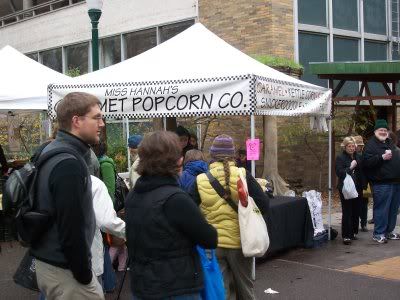 Nonna's Noodles is back at PSU! Best damned pasta you can find anywhere outside of the northeast, and now I don't have to head all the way out to the Hillsdale market for it for the next month –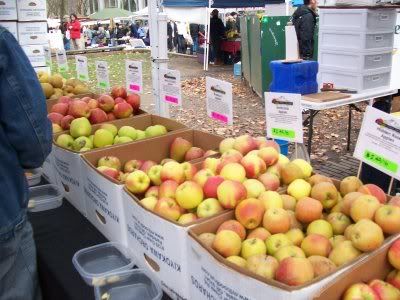 My new favorite apple, yum!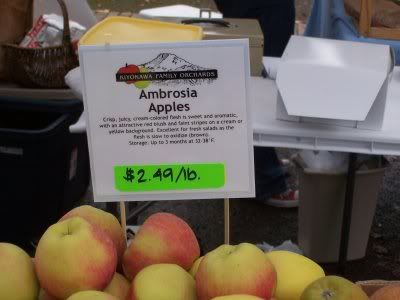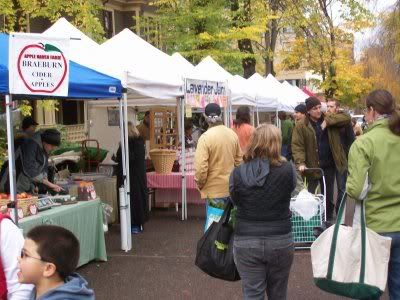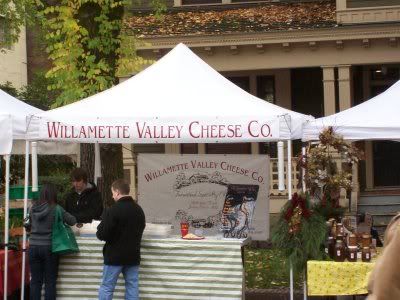 Unbelievably great artisan bread, just don't mess with the guy (heh…) –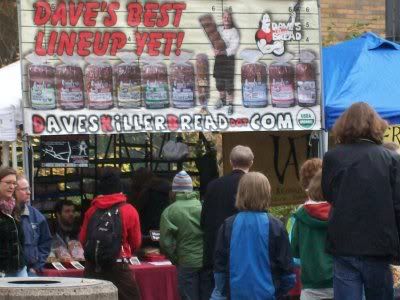 This guy's Smoked Blue Cheese Dressing is the closest non-crack thing to crack. Addictive!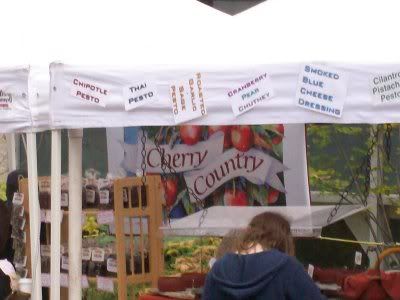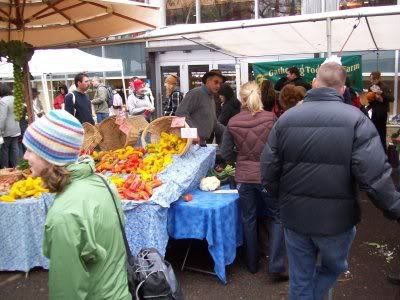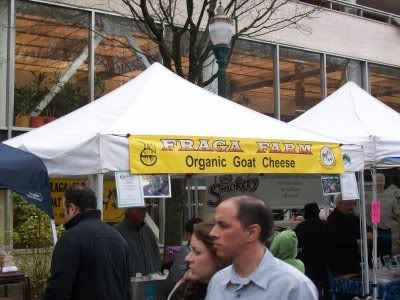 Mmmm. Piles of chard –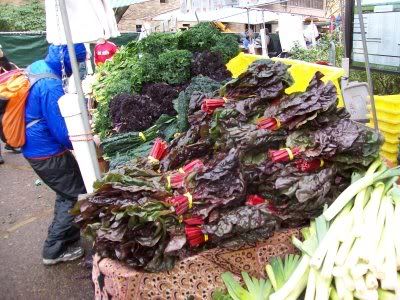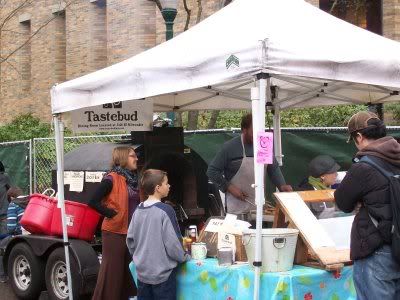 Damned right –

Four tables full of mushrooms! Yeeeeaaaarrrrrggggghhhhhh!!!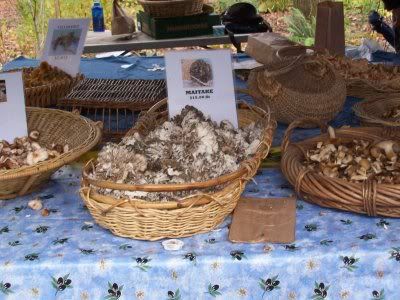 Well, the market's closing for the week. Time to head home. Let's take the Portland Streetcar!
Unfortunately, Abe was upset that he couldn't make it to the market before closing time –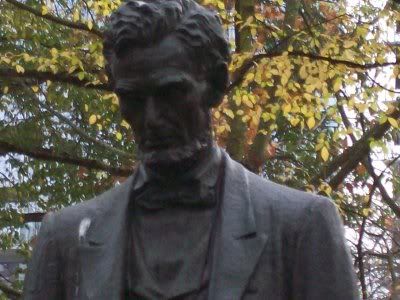 We'll get 'em next time, man…
Before we go home, though…let's head up Broadway –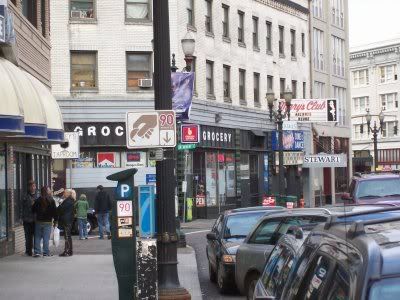 And make a quick (okay, an hours-long) stop at the largest independent new and used bookstore in the world –
I picked up John Hodgman's new one…
Okay, back on the East Side –
And stopping for a late lunch at one of my favorite brewpubs –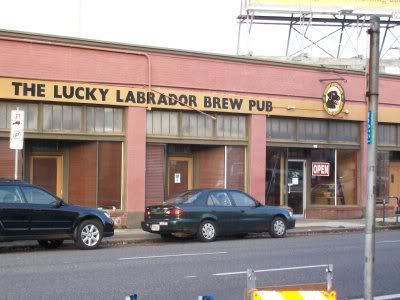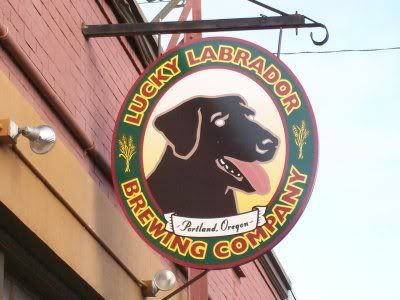 A Hawthorne's Best Bitter, a Veggie Deluxe sandwich and the New yorker's Food Issue. Perfect end to a perfect day…