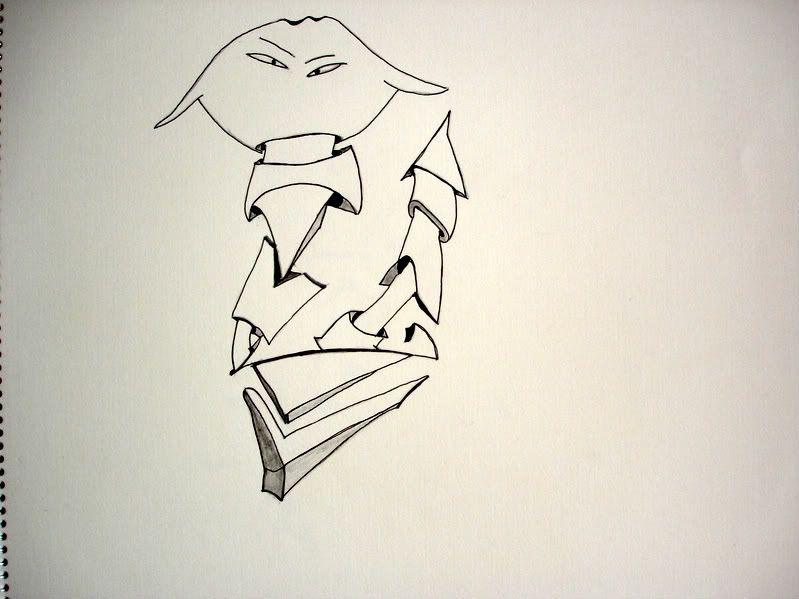 Winners and losers

A Japanese film called Okuribito ("Departures"), which portrays the work of people who wash and groom dead bodies for burial, was awarded the Grand Prix des Americas at the Montreal World Film Festival. The organizers say that the film captures "comically and with full emotion a job that is usually loathed." Sounds like a real knee-slapper.

Seiya Ueno, a 19-year-old student at Tokyo University of the Arts, won the Jean-Pierre Rampal International Flute Competition in Paris.

It was revealed that the Japanese government has refused to grant a visa to a 57-year-old Russian diplomat who is suspected of being linked to the Russian intelligence service. Hey, at least he's not a weed-smoking sumo wrestler.

A court ordered Ehime Prefecture to pay ¥1 million in damages to whistleblower Toshiro Semba, a sergeant who was transferred after revealing the misuse of police money at a press conference in 2005.

Toxic melamine was found in a product called Chocolate Pillows that was sold in Osaka and imported from China, but so far no reports of disease or death.
STATS

27

People aged 65 or older who died in 2007 after suffering abuse at home by relatives taking care of them, according to the Health, Labor and Welfare Ministry

13,335

Cases of elderly abuse confirmed across the country in fiscal 2007, the Health, Labor and Welfare Ministry said

16,707

Number of female volunteer firefighters nationwide in April, about 2 percent of the total, according to the Nihon Shobo Kyokai

16

Number of Japanese Nobel laureates, with seven of them winning the accolade in physics

Talk about a pain in the ass

Kagoshima gangster Kosei Matsushita was sentenced to six years in prison for ordering his yakuza underlings to stab the leader of an anti-gang movement in the butt. Maybe Kosei will soon be sporting a sore rear end as well. "What happens in prison stays in prison …"

And speaking of yaks, many crime syndicate members have been holding study sessions trying to figure out how to deal with new anti-gangster laws that came into effect after the murder last year of Nagasaki Mayor Iccho Ito.

Popular actor Taishu Kase's TV drama Kippari was put on hold after police found stimulants and marijuana in his Setagaya condo. Kase tested positive for drug use, and 25 marijuana plants were found growing in his closet.

In other thespian news, actor Ken Ogata, whose 1983 film Narayama Bushiko took top honors at the Cannes Film Festival and who once played author Yukio Mishima on the silver screen, passed away at the age of 71.
Drink drive flying
A tasty treat and free trip to the hospital
Avatar on avatar violence
Perhaps he should stick to AV movies
Or how to keep it a secret
Street dance jumps onto cultural front stage

OSAKA –

Street dance, initially popularized by African-Americans and introduced to Japan a quarter century ago, is enjoying renewed popularity as a club activity at schools and culture lessons for children.

Under a railroad bridge near JR Osaka Station, groups of young people are seen dancing every midnight, checking their forms reflected on storefront windows.

Street dance comprises several genres, with hip-hop among the most popular at the moment.

The 15th Japan Dance Delight to select Japan's No. 1 dancer was held at the Osaka Municipal Central Gymnasium in Osaka on Aug 30. Visitors to the contest, said to be the world's largest event of its kind, numbered some 10,000.

In addition to 37 Japanese teams winning preliminary competitions in six regions, teams from the United States, Taiwan, France and South Korea which have also won their respective regional contests were invited.
What runaway girls do to survive

"We couldn't believe our ears," says Spa! (Oct 28). The surprise came to its attention via a shady character who launders cell phones for a living, buying them en masse and selling them to organized crime figures and others whose business demands untraceable communication. The crux of his revelation is that the yakuza has begun tapping a once taboo revenue source: underage girls.

The girls are runaways, whose number, Spa! says, has been rising dramatically over the past three years. Unwilling to provoke the police into a crackdown, the yakuza have traditionally shunned inducting minors into its ero-commerce. If the source is to be believed, that has changed.

A Spa reporter finds himself in "K City, in a certain prefecture," under the guidance of a 35-year-old man called "Yama-san," director of the local wing of "the project." Headquarters are a dormitory used by Chinese exchange students.