Have some Sweet Dreams
OPOL's excellent May Day art work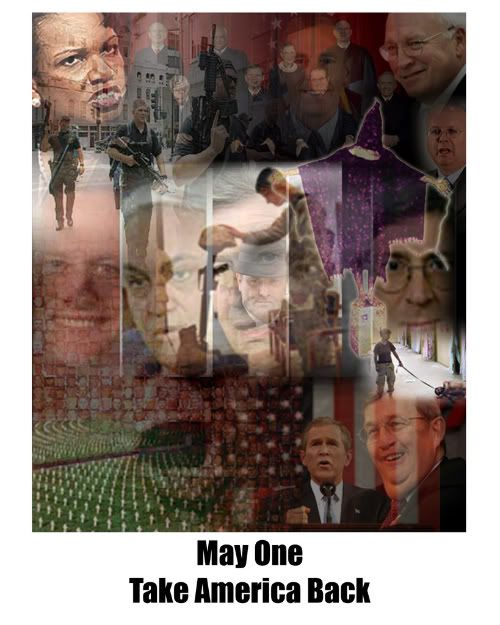 And just because no day is complete without this
So here's the deal… nocatz had to take the night off and asked me to step in.

And since Victory Coffee visited last week and showed me how to post pictures

I thought what a great way to share OPOL's wonderful poster. And further, since

this IS a Pony Party where anything is acceptable how about this ~
BUSHWHACKED
The Story: In response to the Valerie Plame scandal in 2003, in which a presidential staff member leaked the name of a CIA operative to the media, pResident George W. Bush demanded an end to leaks of sensitive information by unnamed members of his (mis)administration.
What's Wrong With This Picture?: Bush's demand was actually made to his staff in secret – the news was leaked to the media by an unnamed member of his (mis)administration.
Please don't rec the Pony Party. Please do feel free to hang around so we can

chat and then go and read some of the fine offerings on the front page.