My mother's family were Okies although they all hate that name. "We're Not Okies, we're from Kansas!" (Yeah–25 miles from the border). My grandfather was a sharecropper, they didn't have much, but they liked what they had. Then the Dust Bowl hit southern Kansas.
My grandfather took the trunk lid off of his 1932 Plymouth and built a doghouse sticking out the back. He piled his wife and five daughters into the car. With their belongings–what little they could could take with them–strapped to the top of the car and a trailer filled with household goods, with the bedding on top, they set off West, looking for work along the way.
(more)
They escaped the worst of the Dust Bowl–at the cost of everything they had worked so hard for.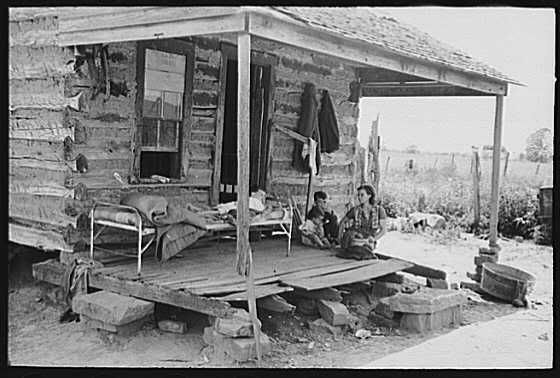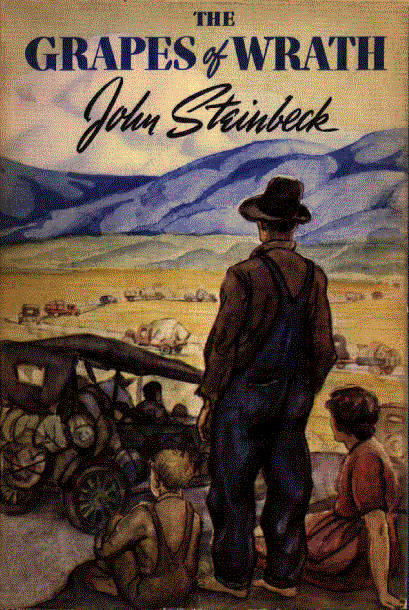 It's a story straight out of The Grapes of Wrath. Each night they would unload the bedding and make camp. Every morning my grandfather would look for some kind of work. From mucking out stables for supper for himself and his family to migrant farm labor–he would take anything he could get. If there was no work to be had–which happened more often than not–they would pack up and move on, always West, hoping for a better future.

After many years of the whole family picking fruit, or temporary carpentry work, they finally settled in Payette, Idaho. (7 people in a 12′ x 15′ shack with an outhouse and no running water. No shit–I've seen it) where my grandfather worked for Union Pacific as a loader. Until they found out that he had lost his lower right leg jumping a freight train when he was 13. They had no problem with his work for 7 years–then fired him for being a "cripple". The thing that finally helped them out of poverty was the New Deal. In a WPA training course my grandfather learned to be a cobbler and every shoe shop he every had after that had a picture of FDR on the wall.
My maternal grandfather was a strong person and a good father. He was also racist to the bone. He had hatred of anyboby who wasn't a white, american "christian". I put Christian in quotes because he was also a hypocrite. Always talking the talk, but never walking the walk. Once in the 1980's he was busted for using the City Hall basement to show, and sell, porno to the mayor, the police chief and the fire chief of Arkansas City, Kansas. It was a big, local scandal for a while (he and grandma moved back to Kansas in about 1960). While fitting most people's description–at the time–of White Trash, grandpa hated a lot of people who shared his backgroud and experiences as a sharecropper–just because they were "different". I admire the way my Grandfather pulled his family up against incredible odds, but I don't admire him as a person.
A final thought: I don't think people realize the significance of the phrase, "White Trash." Poor, white people were distinguished from any other "trash". In other words anyone whose skin color, or language, differed from their own. The thinking at the time this phrase was coined was that although my family were poor and destitute–at least they were white. I'm not the lexicon police, use it, don't use it–it's all the same to me. I just want people to think before they unknowingly use a phrase based in racism.