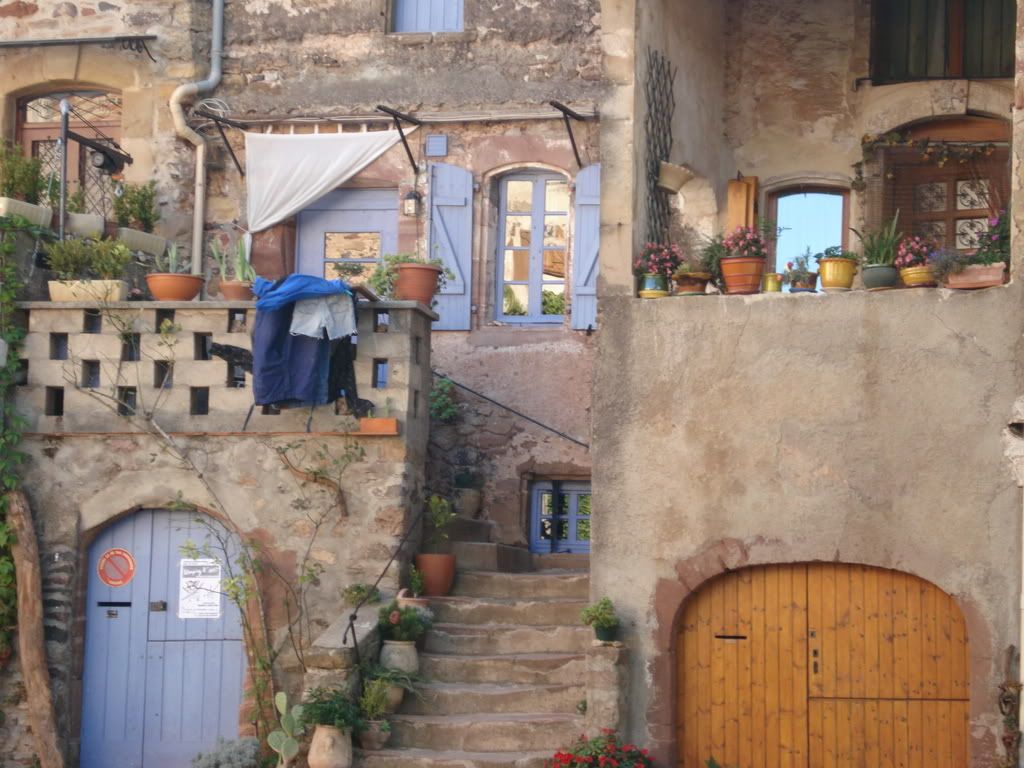 this is someone's home in a cute little village in the south of france. love the colors and the doors and shutters… the stone… all great!!!
we are back in Leiden, The Netherlands and i'm sitting at my bf's computer.
it's amazing, being away from DD and checking in, looking at the essays being put up… an incredible array. what i love is the call to action, not just dumping information, but formulating ways in which we can do things better and grab our country back and be a positive force in this world.
you are all amazing.
anyway, just stopped in to say hello. my bf's son is agitating to get on the computer, so tot ziens y'all…
hugs… pf8