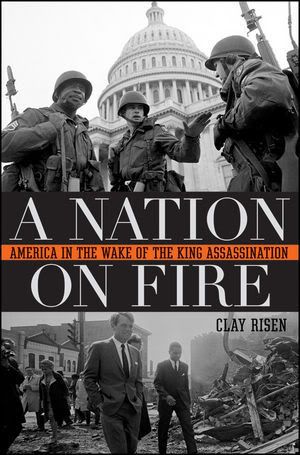 The topic below was originally posted on my blog, the Intrepid Liberal Journal.

Tomorrow, America honors the birthday of heroic civil rights activist Martin Luther King. Americans revere King across the political and ethnic spectrum for his wisdom, idealism, courage and practice of non-violent civil disobedience against the forces of racial oppression. Thanks in large part to the trailblazing efforts of King and his followers; America inaugurates its first black president the very next day when Barack Obama takes the oath of office on January 20th. Yet even as Americans celebrate the historical arc from Martin Luther King to Barack Obama, the scars of racial injustice remain woven into our country's fabric.

Understandably, historians have overlooked the immediate aftermath of King's assassination in a Memphis, Tennessee hotel on April 4th, 1968. The meaning of King's life as well as the tragedy his loss represented has received considerable attention from historians and the body politic. Yet the immediate aftermath of King's death was dwarfed by his iconic life as well as the assassination of Robert Kennedy and the violence that took place during the Democratic National Convention later that year.