Why is the title of this America's West Bank? (BIA tribal authorities say (Pauline Whitesinger's traditional earth lodge) is illegal because Pauline has never signed any kind of agreements with the Feds in regards to the 1974 relocation law)

Pauline: Plans and schedules were important and are made in advance. However, such disruption that we had earlier are unexpected and those kinds of events take away the time delegated for priorities and goals. But here, at Big Mountain, we live with a lot of threats from the police and guns of the United States. And unfortunately, we just saw that this morning and you yourself have seen it personally.

Relocation Law, what Relocation
Law?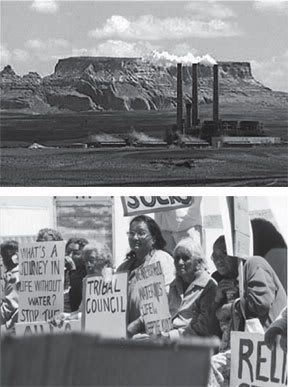 Yes, "Pauline Whitesinger, was served a notice to halt "new" construction of an earth lodge commonly known as a Hogan" is current.