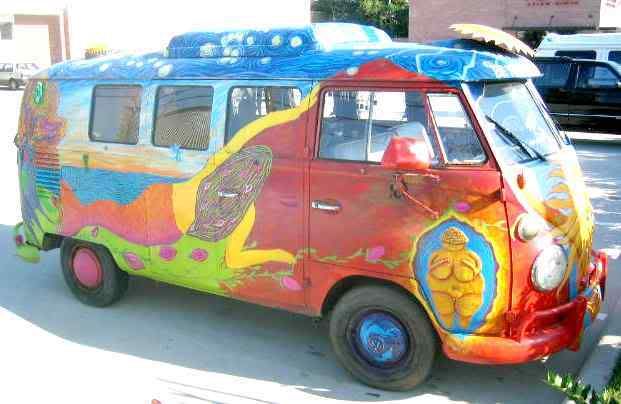 First Lady Laura Bush, Secretary of State Condoleezza Rice and former White House political advisor Karl Rove were seen stumbling out of a 1963 Volkswagen Microbus yesterday, trailing a billowing cloud of sweet-smelling smoke, blinking and waving their hands in front of their faces. Upon emerging from the brightly festooned van, the three high-powered advisers to President George W. Bush immediately walked over to talk to reporters.
The Secretary of State absently munched from a jumbo-sized bag of Doritos® as she told CBS's Rita Braver,



I think generations pretty soon are going to start to thank this President for what he's done.