cross posted from The Dream Antilles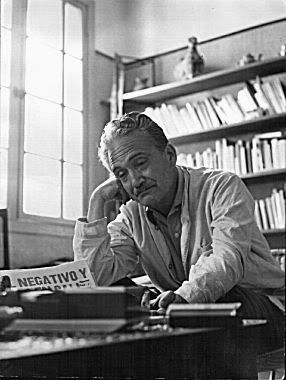 Jose Maria Aguedas (1911-1969) (photo by Jose Gushiken)
I have to begin with Mariategui, the street in Cuzco, Peru, and then the man.
We decided to take a cab to find Don Francisco's new house in Cuzco, Peru. He is a Q'ero Shaman. We wanted to do a shamanic ceremony with him and his wife and eat lunch with them. We wanted to visit him at his home as he had visited us at ours in the US. He gave us the address. He gave us his cell number. He gave us a land mark. We ended up calling him on the cell phone to say, "We're parked at the church. We don't know where you are." He walked down the hill and found us. Pointing, he said, that street is Mariategui. That's where the bus goes into Centro. That's where you have to walk. That's where the house is.
Did he know who Mariategui was? Probably not. I forgot to ask him. I am quite certain that he never read him.
Please join me in Peru.