The data just keep pouring in (quite literally,) on ice-melting around the world.
Most people have focused their attention on Arctic sea-ice melt, but the heating of the water and the air that is driving the breakup of Arctic ice shelves is also taking down all of the regions ice sheets as well. Similarly, increased melt rates have been noted in Greenland and Antarctica, while mountain glaciers are also losing mass at unprecedented rates. See chart below: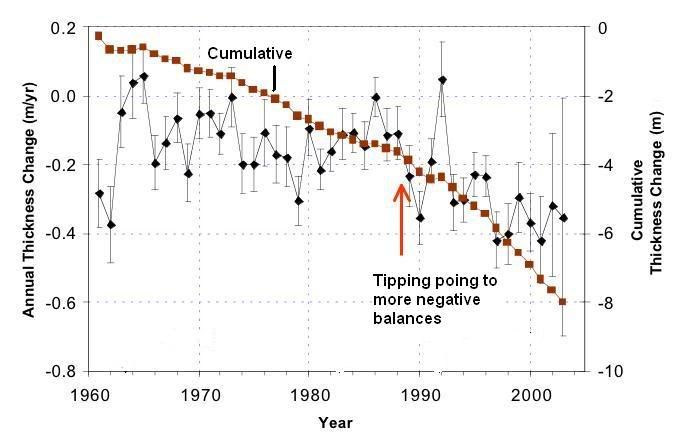 There can be no doubt that we are now past the tipping point for ice melt worldwide.