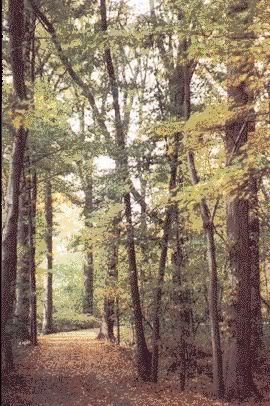 Back in the middle of October I posted a piece entitled Save the Trees which you were all kind enough to elevate to the Rec List. It concerned the efforts of a local group to fight the powers that be in West Orange, NJ to prevent the destruction of the Governor George Brinton McClellan Estate Old-Growth Forest and Arboretum in order that Seton Hall Prep could build additional sports field and parking lots. This land is the only old-growth forest within the northern New Jersey metropolitan area which is unprotected and endangered.
You can read more of the background at the link above. Tonight, however, I wanted to provide an update on the situation.
The trees have won a temporary reprieve…as well as an endangered species of bat which may or may not be using some of them.