Take a real good look at her face – not at her fake smile, but look into her eyes.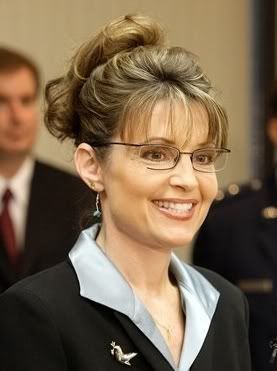 What do you see?

Alaskans Speak (In A Frightened Whisper): Palin Is "Racist, Sexist, Vindictive, And Mean"

"It was kind of disgusting," Lucille, who is part Aboriginal, said in a phone interview after admitting that she is frightened of being discovered telling folks in the "lower 48" about life near the North Pole.

I see the eyes of a racist and a global warming denier. Sad indeed; and, her racism helps to clarify how climate disintegration is a human rights issue. (This is a MUST READ from the update below)