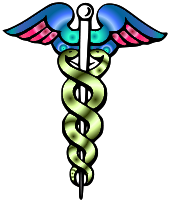 Conservative forces are concerned that the National Institutes of Health have awarded $189,186 to Emory University to study transgender mortality (project information).
PUBLIC HEALTH RELEVANCE: The purpose of this study is to determine whether transgender persons defined as those who medically change the gender assigned to them at birth (male to female or female to male) have higher or lower risk of death and certain diseases than men and women that do not consider themselves transgender. Participants will be selected from medical records of two large health care systems – the Veterans Affairs Administration and the Kaiser Permanente. Transgender persons will also be asked to join focus group discussions and share their views about factors that may motivate or preclude their participation in research.
Members of the transgender community and health care providers caring for transgender individuals express concerns about mental and physical health problems in this population; however longitudinal studies of transgender populations in the US have not been conducted.
CNS (which is Cybercast News Service, even though many think of it as Christian News Service) felt it necessary to inquire as to whether this was an "effective use of taxpayer funds."
The NIH funded project began in August, 2013 and runs through May 2015