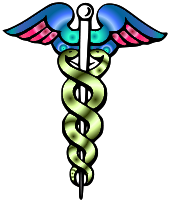 Effective January 1, 2015 the city of Rochester, NY will cover medical services related to gender reassignment, including medical and psychological counseling, hormone therapy, and cosmetic and reconstructive surgeries, as announced by Mayor Lovely Warren at Empire State Pride Agenda's Spring Dinner on May 17.
The initiative is part of a plan steered by City Councilmember Matt Haag to raise the city's Municipal Equality Index.
Eliminating barriers to health care is simply the right thing to do. The city was the first to support domestic partnerships, and I am happy that we lead the effort to equalize benefits for all once again.

–Mayor Warren
The inclusion of transition-related care in municipal benefits will improve the health and well-being of transgender employees and also send a message to the rest of our state that we need to provide medically necessary care to all transgender New Yorkers. Rochester has long been a leader on LGBT civil rights and this is just one more example of how this great city sets a strong example for the rest of New York state.

–Nathan M. Schaefer, executive director of Empire State Pride Agenda
Additionally, beginning with the 2014-15 academic year, the University of Rochester will offer transition-related health care coverage as part of the student health care plan.
It's a medical necessity. It will also help promote a more inclusive environment and a more healthy and productive student body.

–John Cullen, coordinator of outreach for the Susan B. Anthony Center for Women's Leadership at UR
UR thus becomes the 52nd university in the nation to adopt a progressive health care policy for its transgender students.